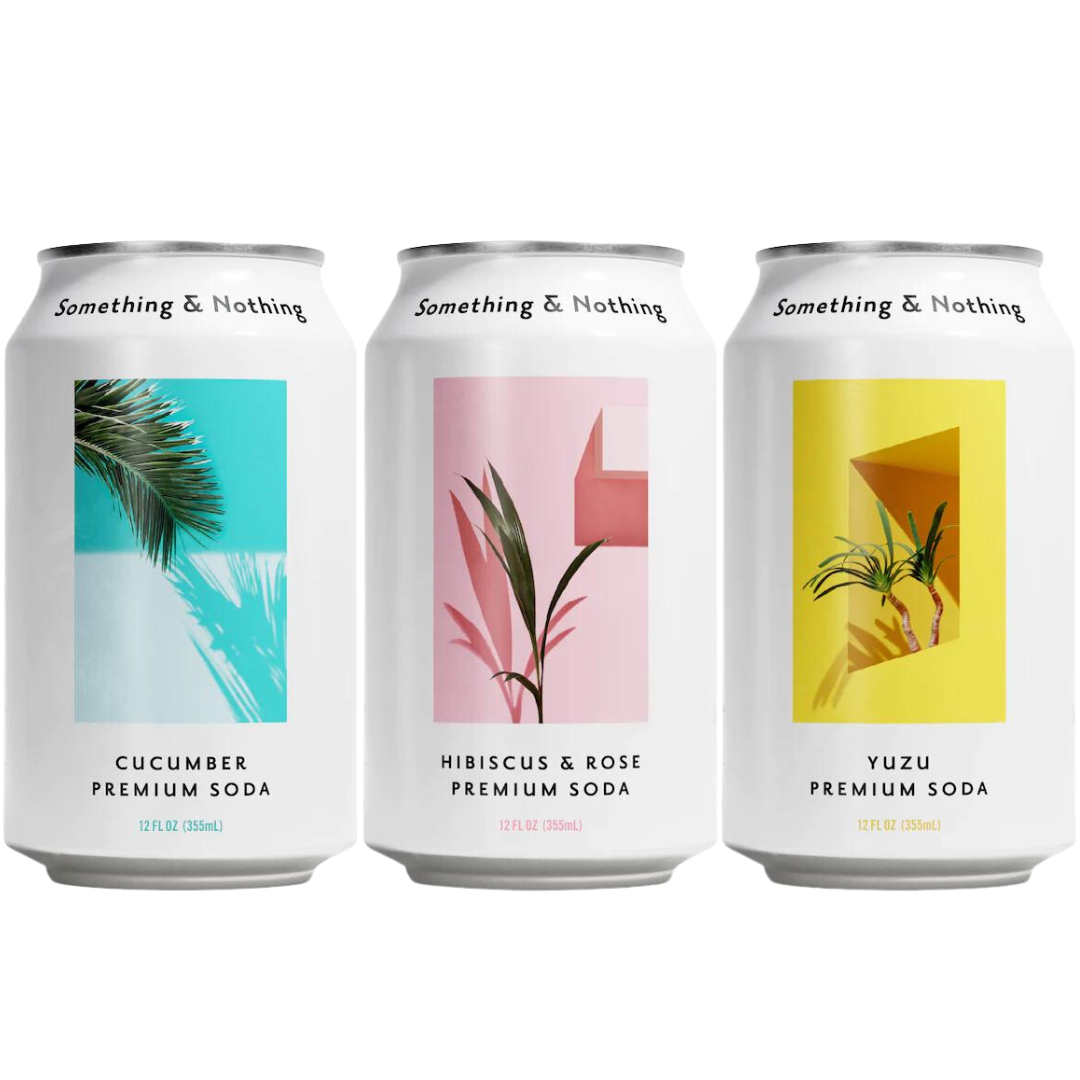 Something & Nothing Soda Sampler (3 pack)
$8.99
(
$10.00
)
|
3 x 11.16oz
About this product
Something & Nothing sodas contain grape juice and lemon juice to give balance and a full flavor. Each soda is naturally low in calories - under 44 calories per can (11.16oz).
Try them all with this sampler!
Other Varieties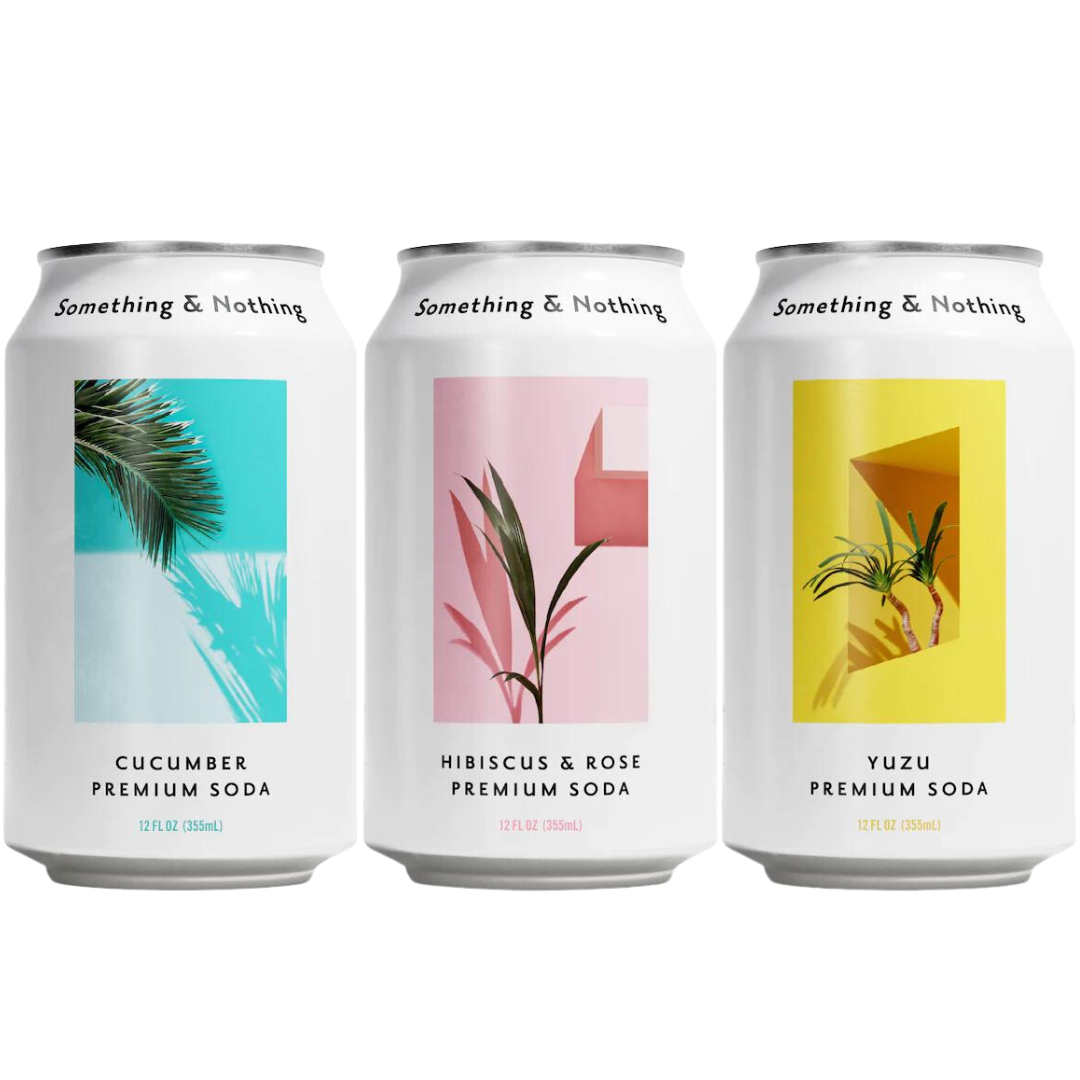 Total 5 star reviews: 2
Total 4 star reviews: 1
Total 3 star reviews: 0
Total 2 star reviews: 0
Total 1 star reviews: 0
Kinda good, kinda, weird, kinda small...

This was a freebie, so I am not sure how much this three-pack regularly costs, but I hope the price reflects the wee-small can size.

The flavors are all kinda good, if you are into non-American-type flavors.

My favorite out of the three was the Hibiscus/Rose - very flowery, in a good way. The Ponzu was like a grapefruit and caraway seeds had a baby, and the cucumber seemed slightly heavy on the skin rather than the flesh.

All and all though, I enjoyed them as free gifts.
Reviews Loaded
Reviews Added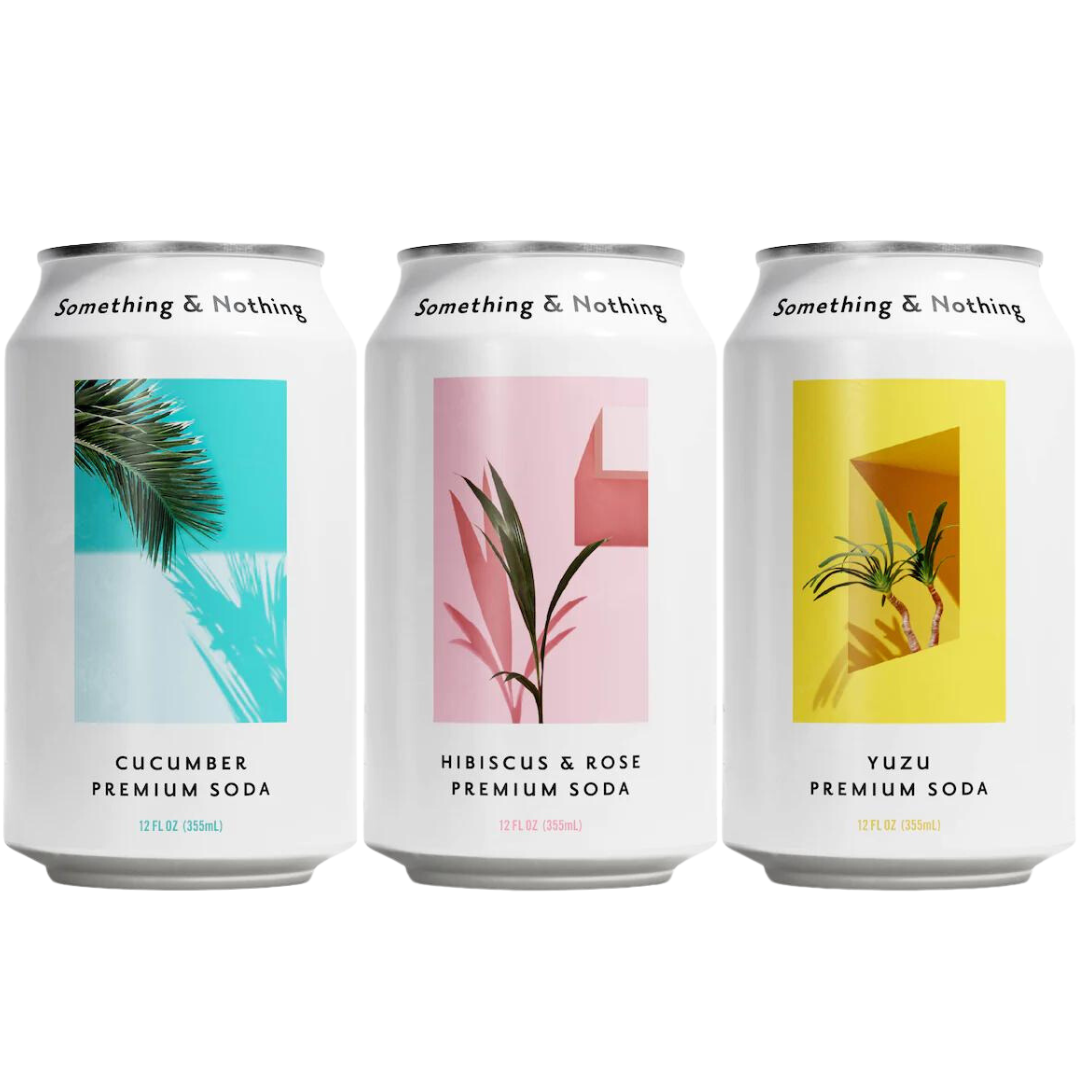 Something & Nothing Soda Sampler (3 pack)
$8.99
(
$10.00
)
|
3 x 11.16oz