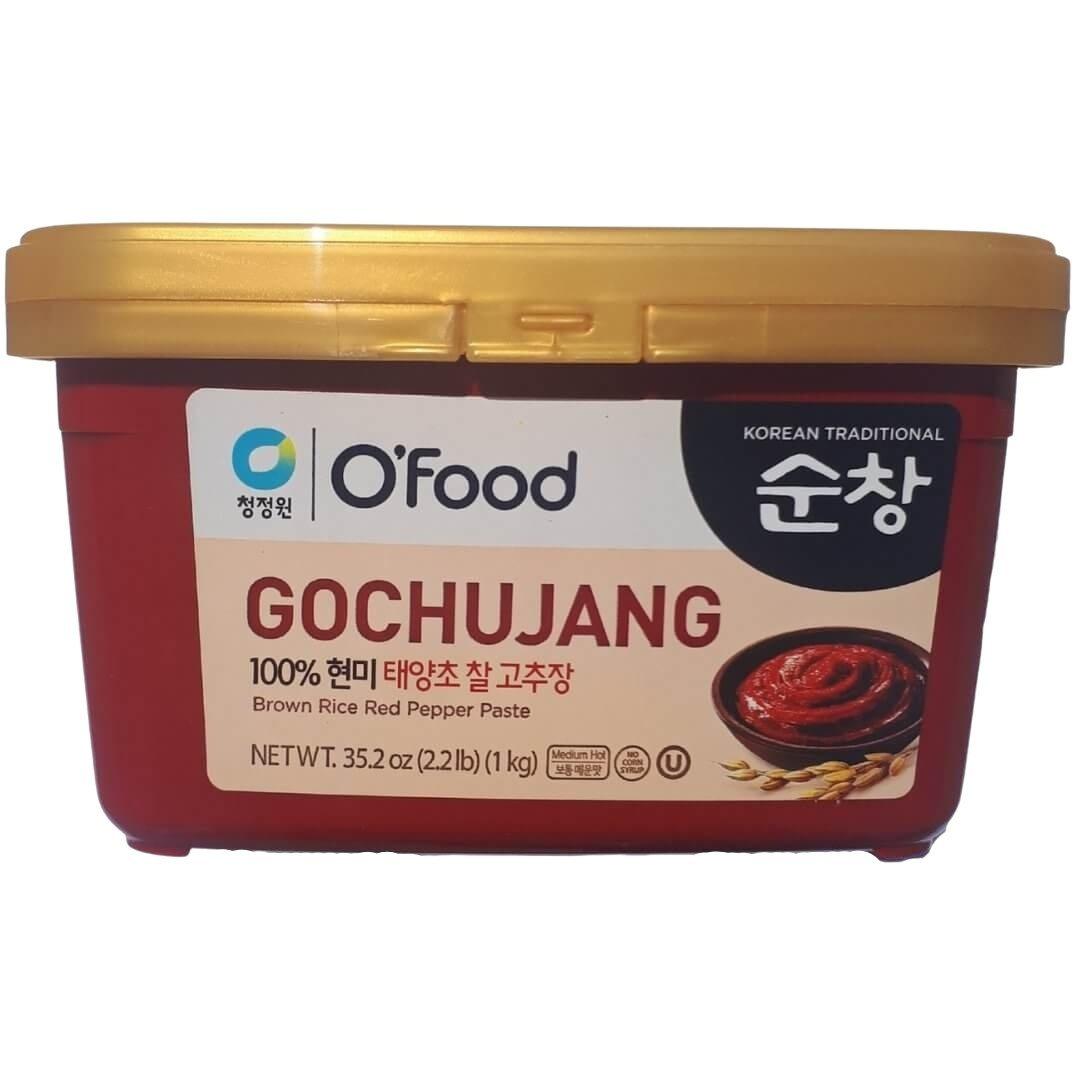 O'Food Sunchang Gochujang (1 kg)
About this product
1kg size. Gochujang or red chili paste is a savory, sweet, and spicy fermented condiment, popular in Korean cooking. It is made from chili powder and glutinous rice, which adds a slight sweetness that comes through the heat. Gochujang is most often used as a base for stews such as budae jjigae (Korean army stew), dakgalbi (spicy Korean chicken stir-fry), and tteokbokki (spicy stir-fried rice cakes).

More details
Wheat, soybean, sesame.
Water, corn syrup (corn starch), wheat flour, red pepper powder, salt, soybean, sesame seed, ginger, garlic, sesame seed oil, onion, monosodium glutamate, potassium sorbate as a preservative.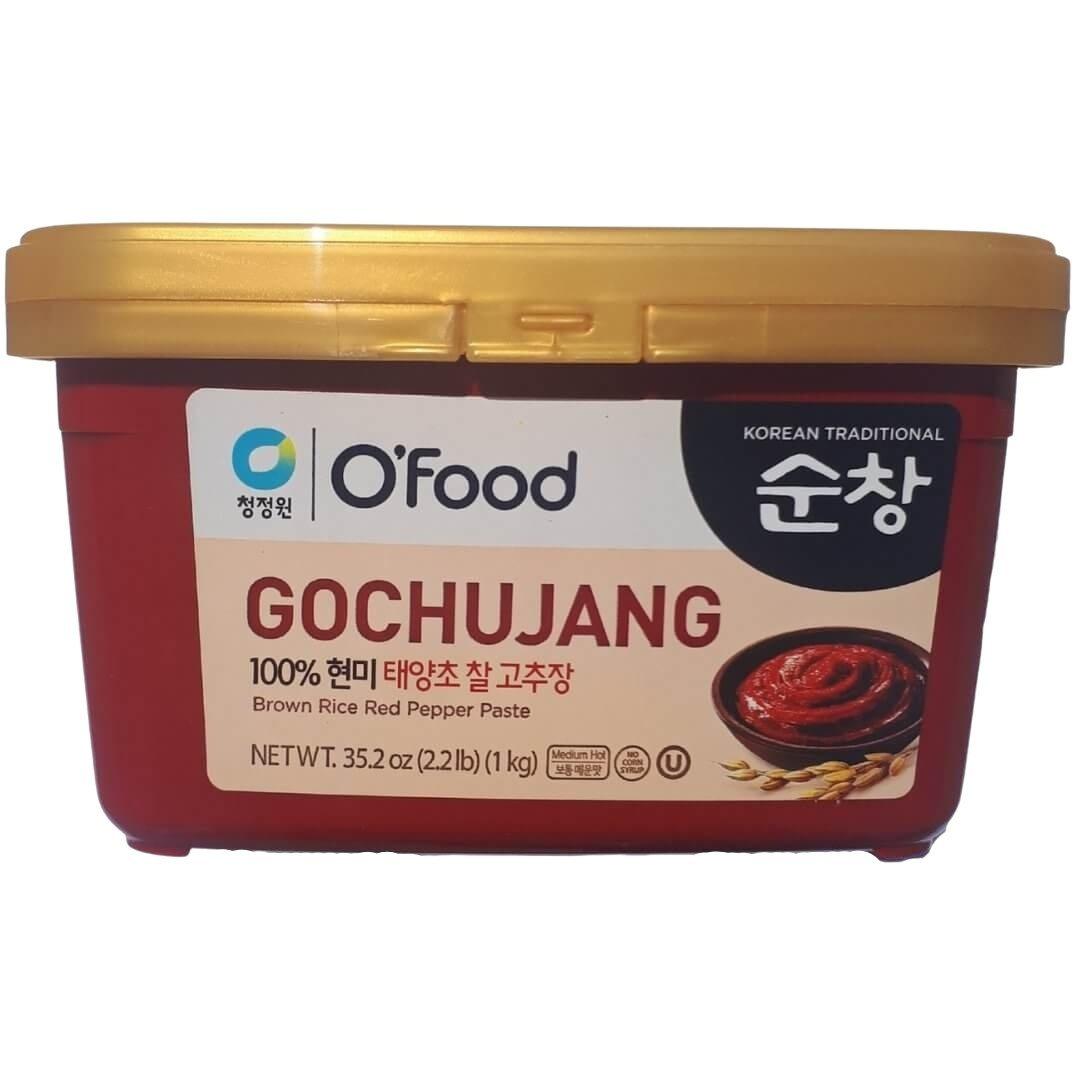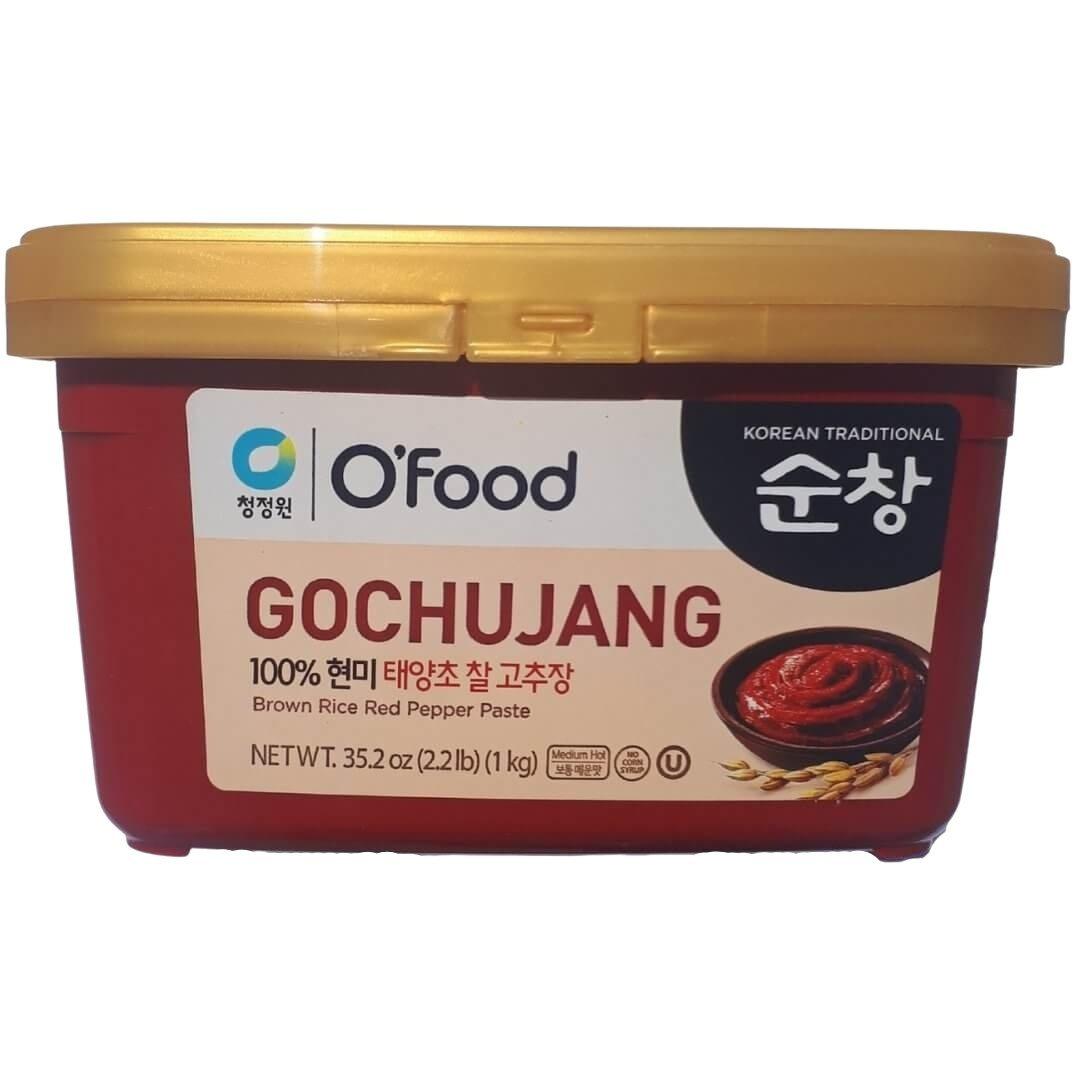 O'Food Sunchang Gochujang (1 kg)