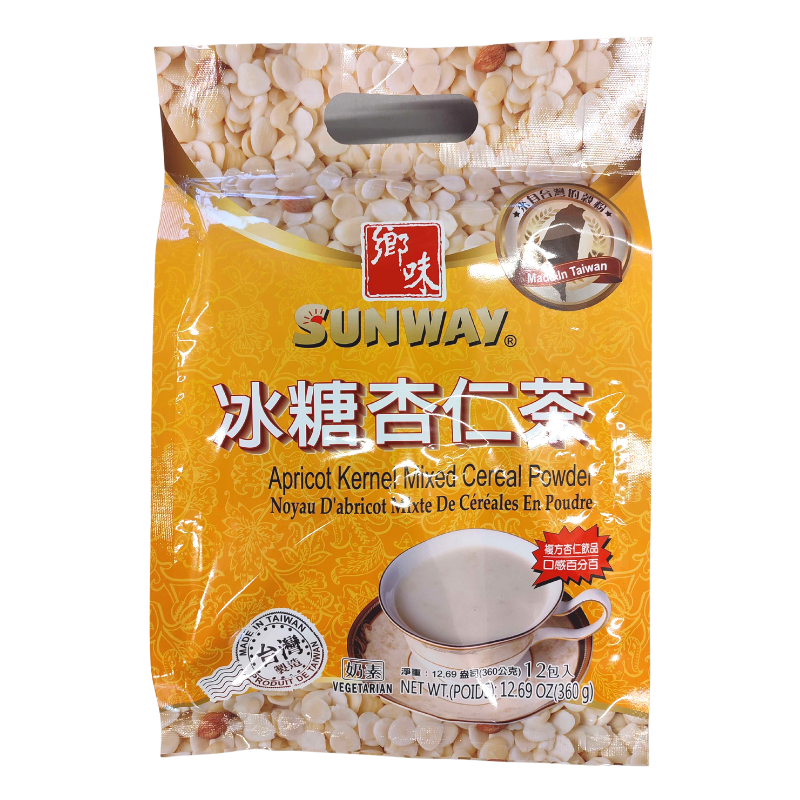 Sunway Instant "Almond Tea" (Apricot Kernel Mixed Cereal) Mix
About this product
"Almond Tea" is a popular Chinese warm dessert drink. This product is made with Apricot Kernels, which are called Northern Almonds in traditional Chinese medicine (and different to typical almonds in the US). Packed in individual sachets - enjoy by adding hot water!
More details
Apricot kernel, oat, barley, and milk.
Nuts & cereal mixed powder (oat, rice, apricot kernel, barley), sugar, creamer (glucose syrup, fully hydrogenated coconut oil, sodium caseinate, dipotassium phosphates, sodium polyphosphates, ß-carotene, mono-diglycerides, (mono-diglycerides, citrated), tricalcium phosphate), glucose, maltodextrin, cream powder, crystal sugar, flavor, guar gum, salt.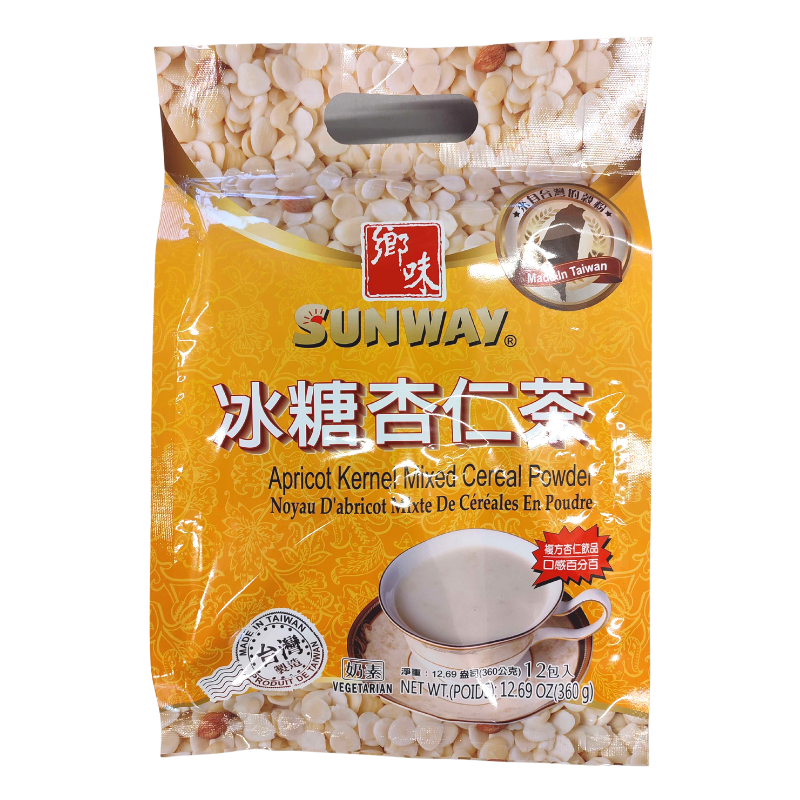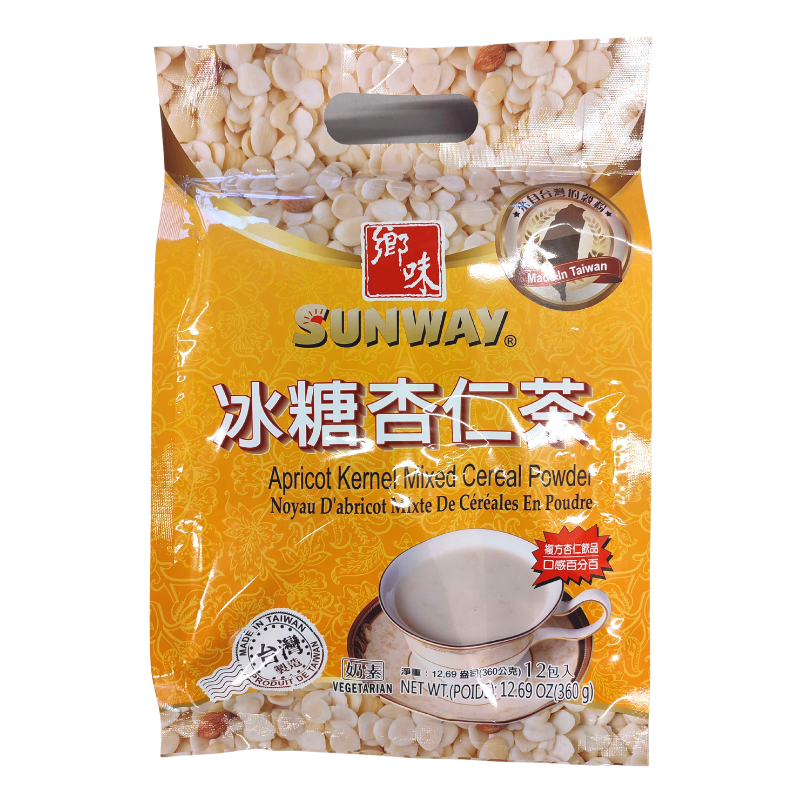 Sunway Instant "Almond Tea" (Apricot Kernel Mixed Cereal) Mix