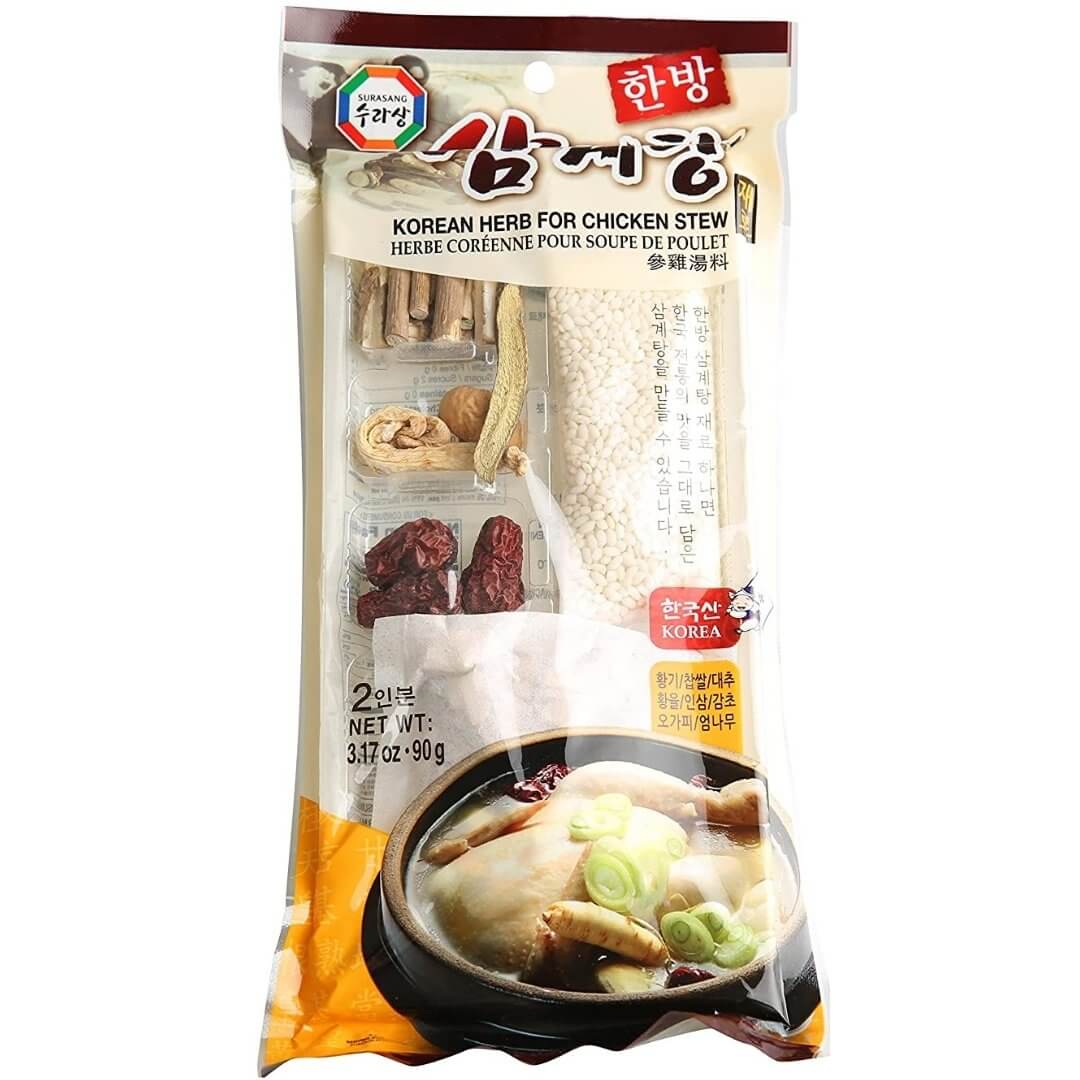 Surasang Ginseng Chicken Soup (Samgyetang) Herb Kit
About this product
Sursang Ginseng Chicken Soup Herb Kit is a Samgyetang ingredient pack that has all the essential ingredients like red jujube dates, chestnut, licorice root, and glutinous rice. Samgyetang is a hot, steaming, delicious ginseng chicken soup made with a small chicken stuffed with rice, ginseng, garlic, and jujube. It's a restorative, hearty chicken soup that's perfect for hot summer days or cold winter days.

*Chicken not included*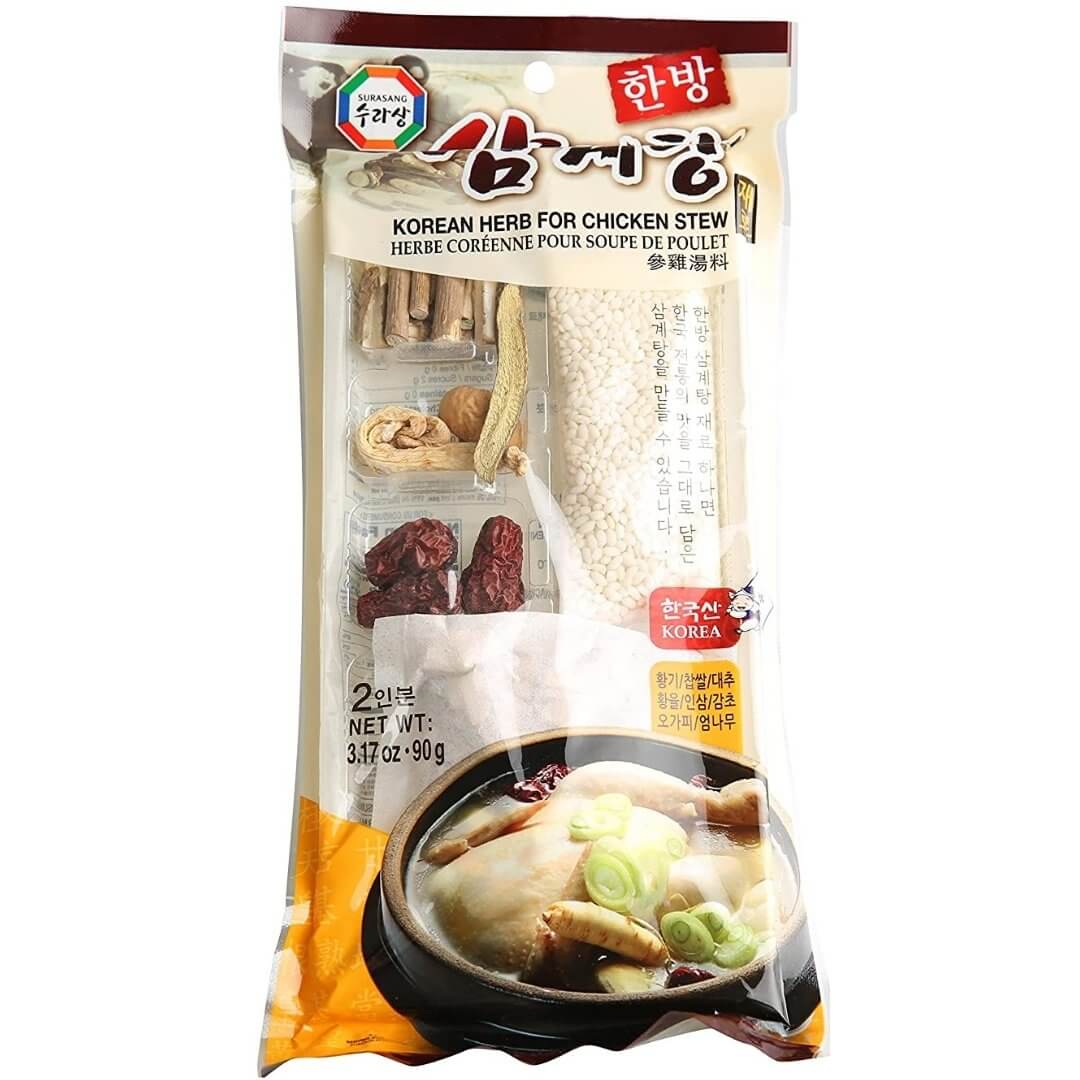 Total 5 star reviews: 2
Total 4 star reviews: 0
Total 3 star reviews: 0
Total 2 star reviews: 0
Total 1 star reviews: 0
Made this for Winter Solstice Dinner!

I bought this 2x already because it's so fascinating to make! I made it for myself for Winter Solstice as a little festive dinner for myself. You can either do 2 small Cornish hens or one large chicken. I recommend the large chicken only because I couldn't split the jujube. lol! You can just cut it in half for each person. I looked up online who to prepare this, since the instructions are a bit vague. Seriously, just cook the chicken, sip the broth on the side (no rice needed! I had it in my picture though) and dip your pieces of chicken in 2 types of sauces! Who needs to go to restaurants anymore?!?

For the sesame dipping sauce:

1 to 2 teaspoon kosher salt

1 teaspoon toasted sesame seeds

a pinch of ground black pepper

1 to 2 tablespoons toasted sesame oil

For sweet sour soy dipping sauce:

3 tablespoons soy sauce

2 tablespoons white vinegar

1 teaspoon honey (or sugar)

½ a medium size onion, cut into chunks

1 Jalapeno (or green chili pepper), chopped

Can't believe this exists

I was so excited to see this!!! I order this for takeout all the time since I thought it would be too much trouble to get all the ingredients needed, but this makes it so easy!
Reviews Loaded
Reviews Added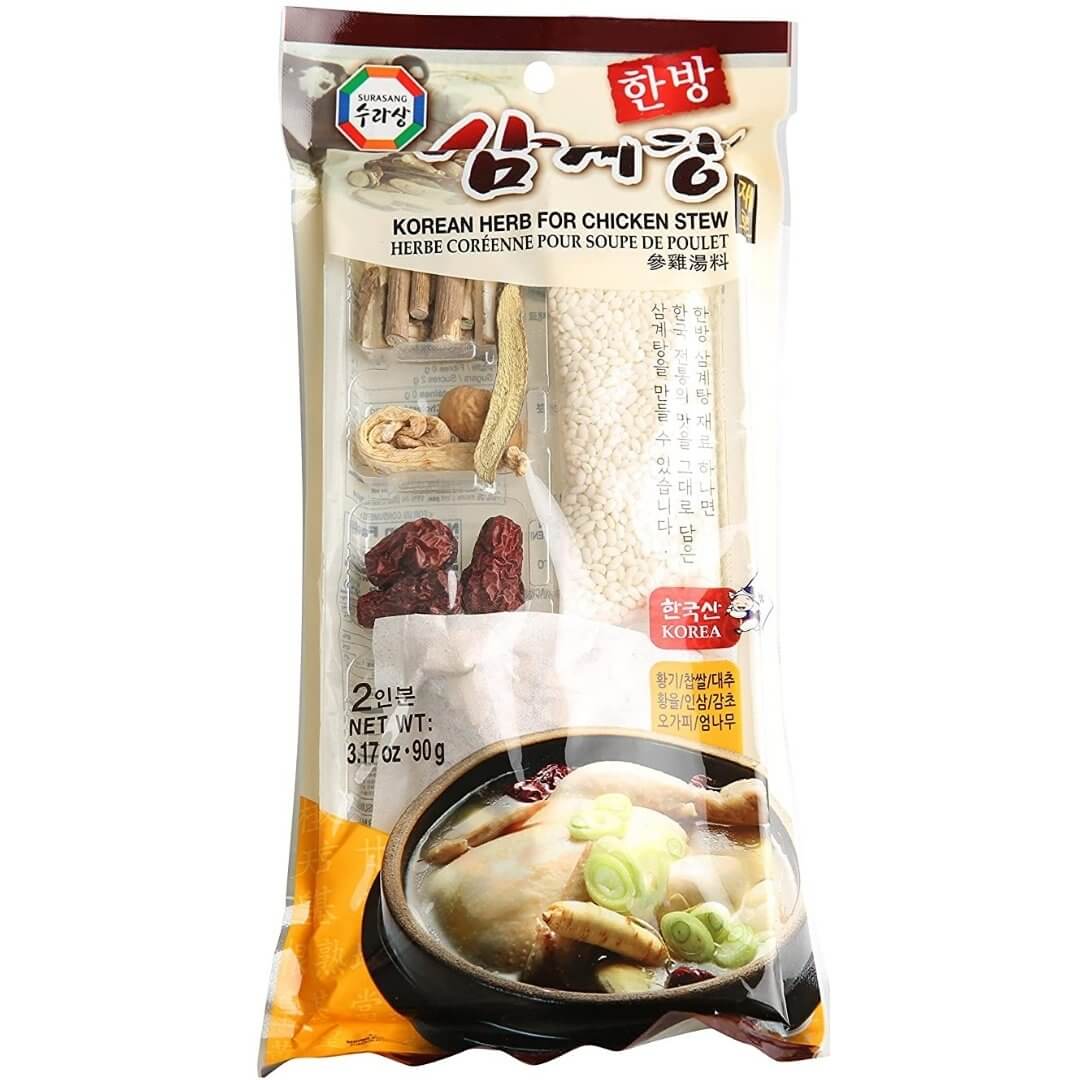 Surasang Ginseng Chicken Soup (Samgyetang) Herb Kit