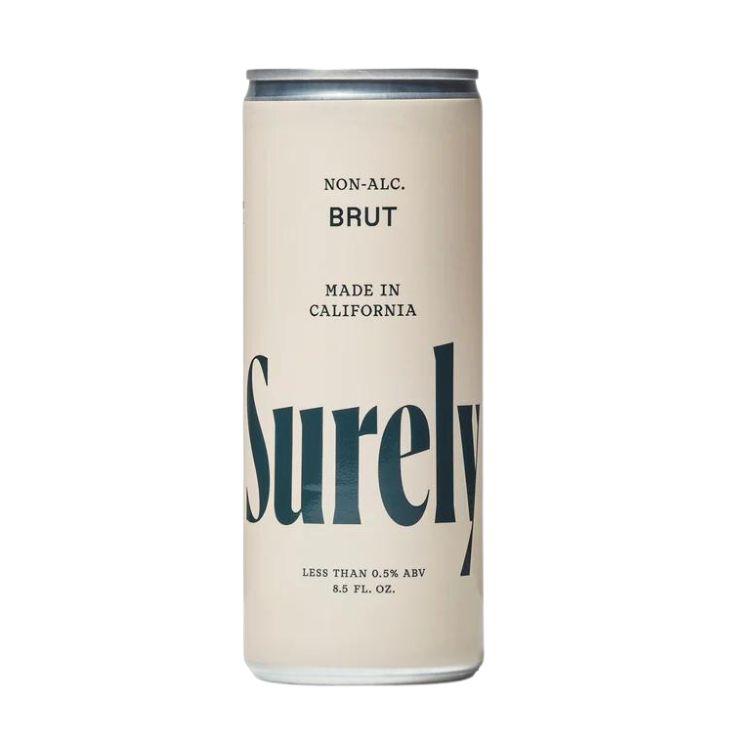 Surely Non-Alcoholic Brut
About this product
Surely is dedicated to creating sophisticated, stigma-free non-alcoholic wines out of premium Californian vineyards. This non-alcoholic Brut Wine is created and dealcoholized in collaboration with the finest California winemakers to retain the aromatics, flavors, and antioxidants of the original wine. This take on sparkling wine has a bubbly, sharp taste that offers refreshment without being overly dry or sweet.
Tasting notes: Light in color and taste, the bubbly texture complements rich layers of lemon, peach, and gentle custard. A gentle acidity brings out a crisp, refreshing finish.
More details
About the brand
Ingredients
De-alcoholized california white wine, guava concentrate, grapefruit juice, cane sugar, sulfites (preservative).
Surely works with the best California winemakers to source quality grapes and uses a gentle vacuum distillation process to remove the alcohol without sacrificing the taste, aroma, and flavor you expect from your favorite bottles. Raise a glass to your new favorite sip!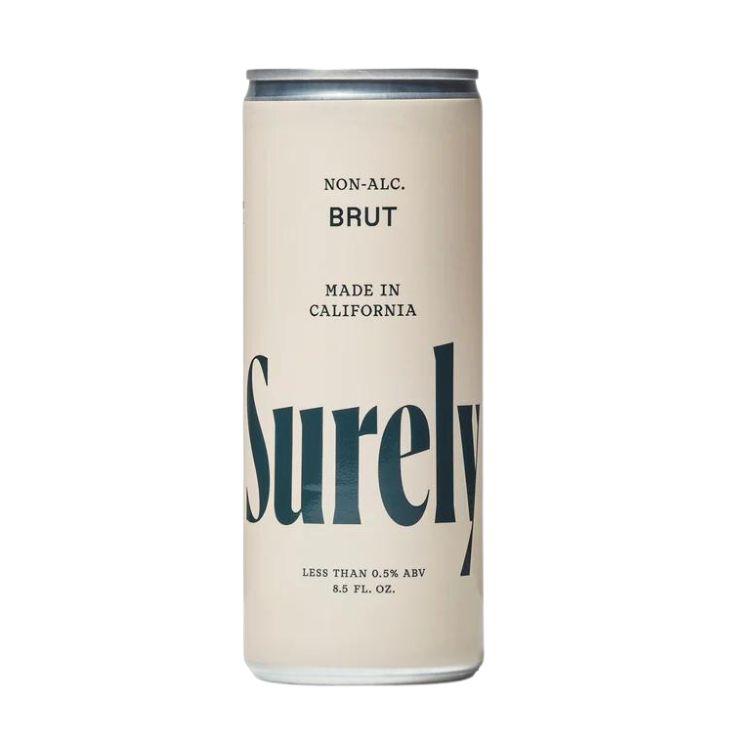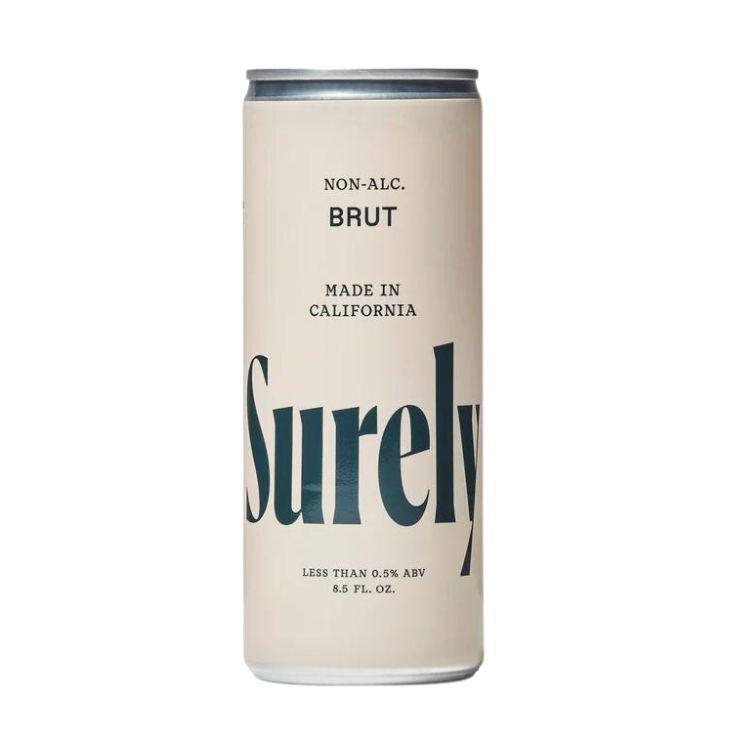 Surely Non-Alcoholic Brut