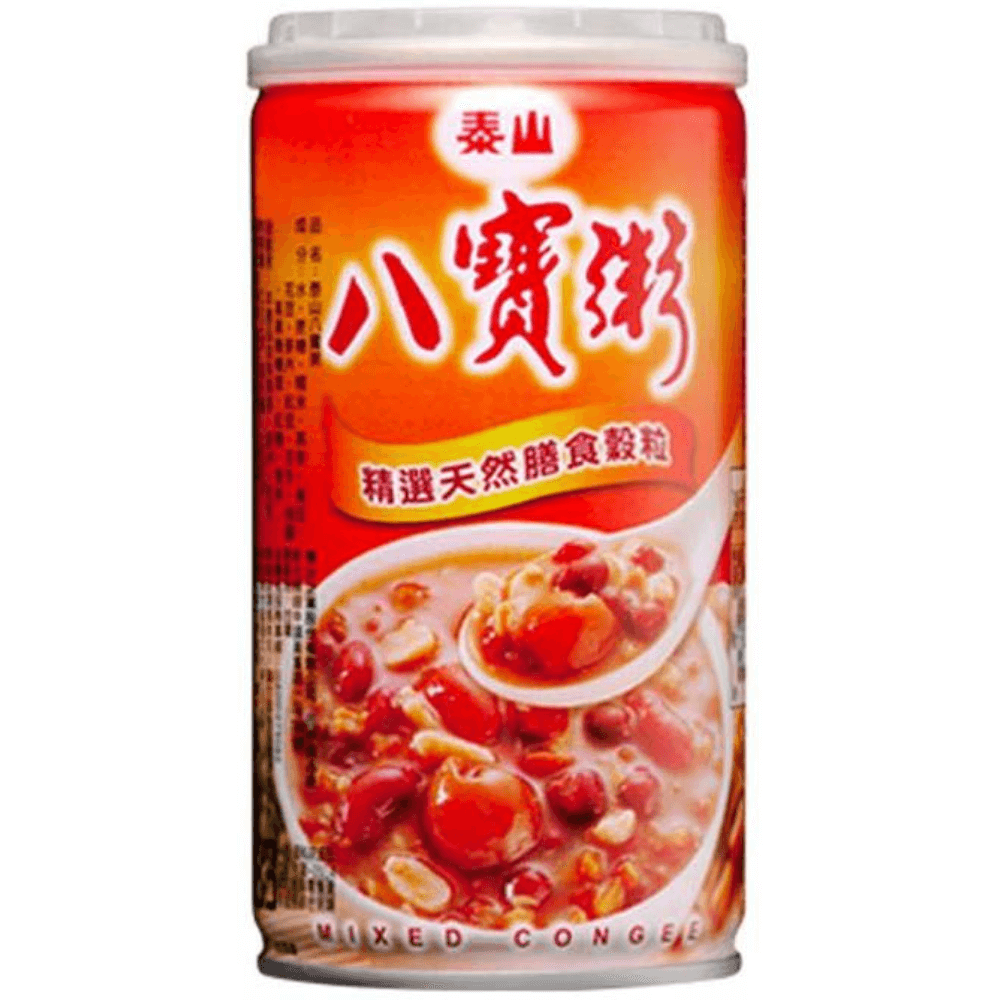 Taisun Eight Treasure Congee
About this product
Taisun Eight Treasure Congee is a canned, ready to eat rice porridge made with over eight types of grains, nuts, and dried fruits - hence the name "Eight Treasure Congee." Traditionally eaten in China for celebrating festivals, but now often eaten as an on-the-go breakfast or snack. Just open the can and enjoy at room temperature, or you can pour it out and heat to eat warm. A spoon is already included in the lid!
Other Varieties
More details
Black beans, barley, oats, black sesame, sesame, peanut, soybean, tree nut, chia seeds, wheat, and milk.
Water, sugar, black glutinous rice, black beans, barley, oats, red beans, mung beans, longans, brown sugar, molasses, black sesame.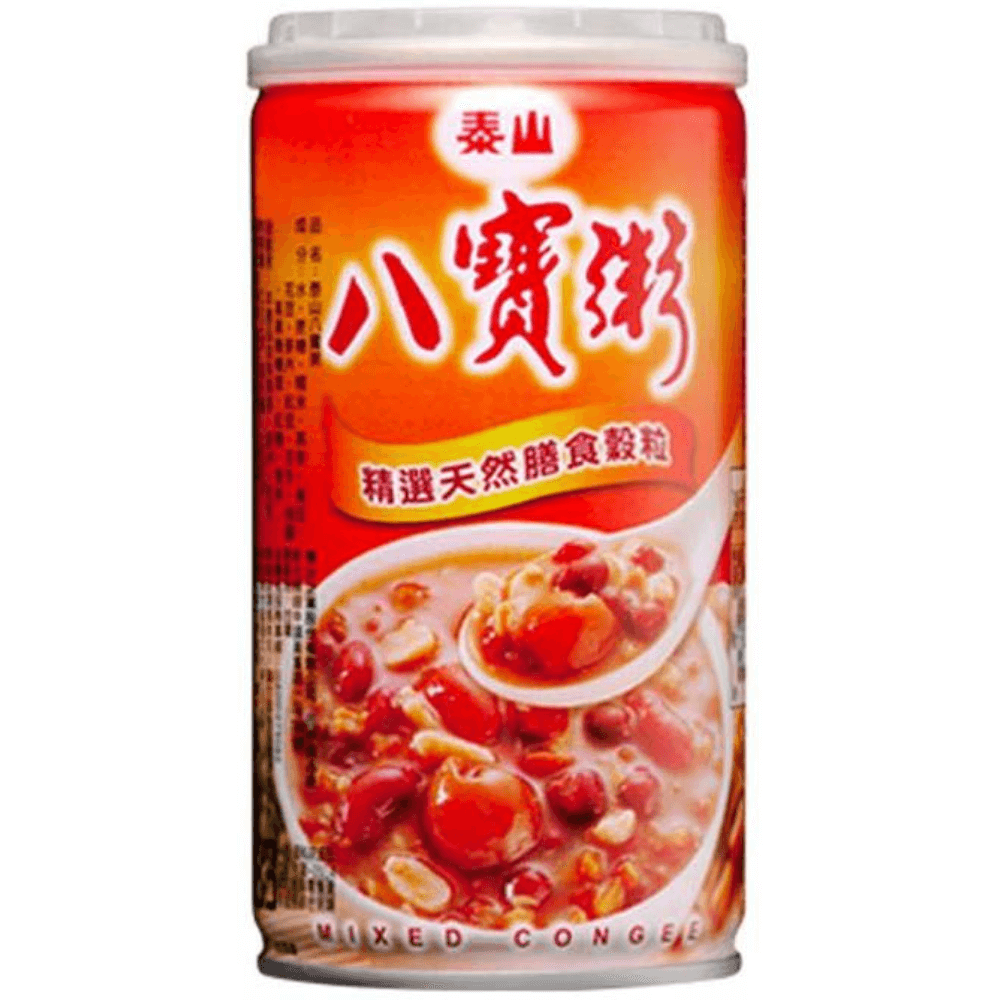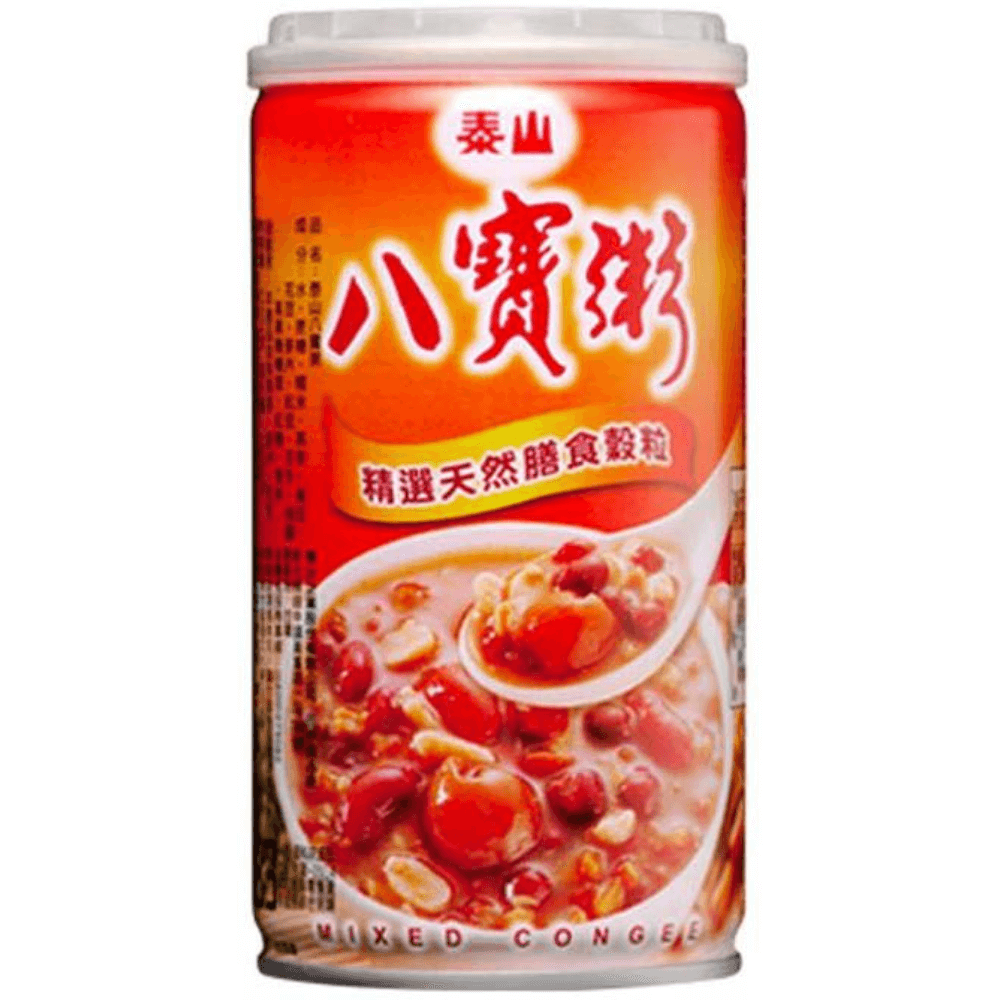 Taisun Eight Treasure Congee