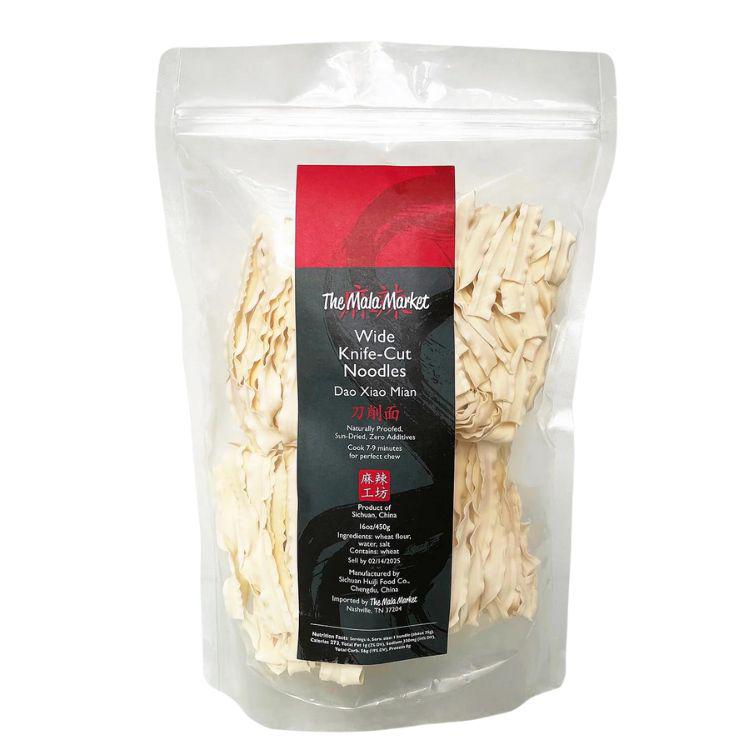 The Mala Market Wide Sun-Dried Knife-Cut Noodles
About this product
Dao xiao mian, or knife-cut noodles, is a specialty of Shanxi Province and popular throughout China. This dao xiao mian is specially made for The Mala Market by a specialty noodle company in Chengdu that obsesses over the details.
These noodles are made with only wheat, water and salt (no dyes or preservatives), with a premium, super-high-gluten flour that guarantees body and chew. The dough undergoes a six-step process that simulates manual kneading and is naturally proofed three times to ensure a fine gluten structure. Each bag comes with 6 pre-portioned bundles that each make a healthy serving for one.
More details
About the brand
Allergens
Ingredients
Wheat.
Wheat flour, water, salt.
The Mala Market all began when Taylor, a former journalist, created The Mala Market blog as a place to document her adventures learning to cook Sichuan food for Fongchong, her recently adopted 11-year-old daughter. Their shared obsession with mala—Sichuan's numbing and spicy cuisine—helped them bond as mother and daughter while also keeping them connected to China. They eventually began visiting Sichuan's factories and farms together and, in 2016, opened The Mala Market in order to share their discoveries with other home cooks.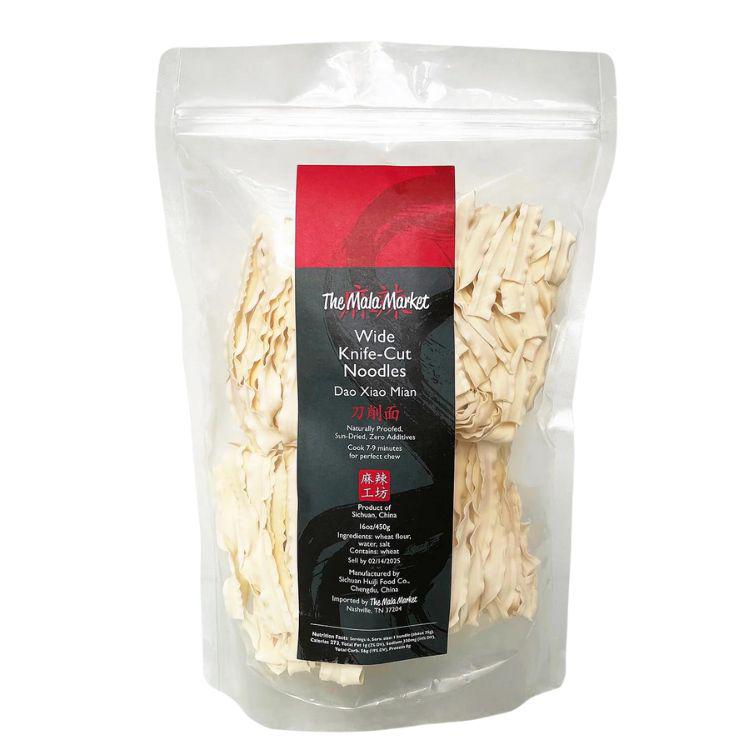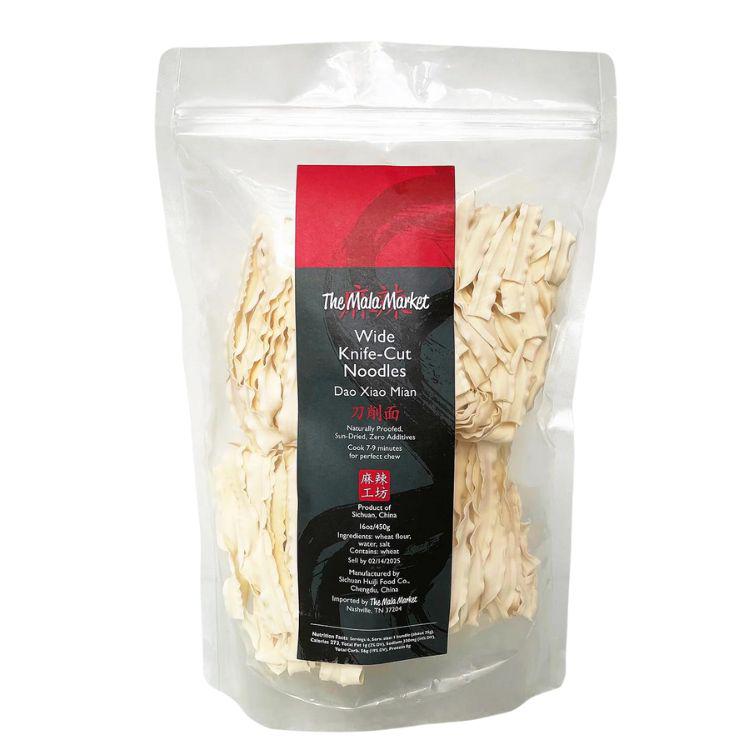 The Mala Market Wide Sun-Dried Knife-Cut Noodles