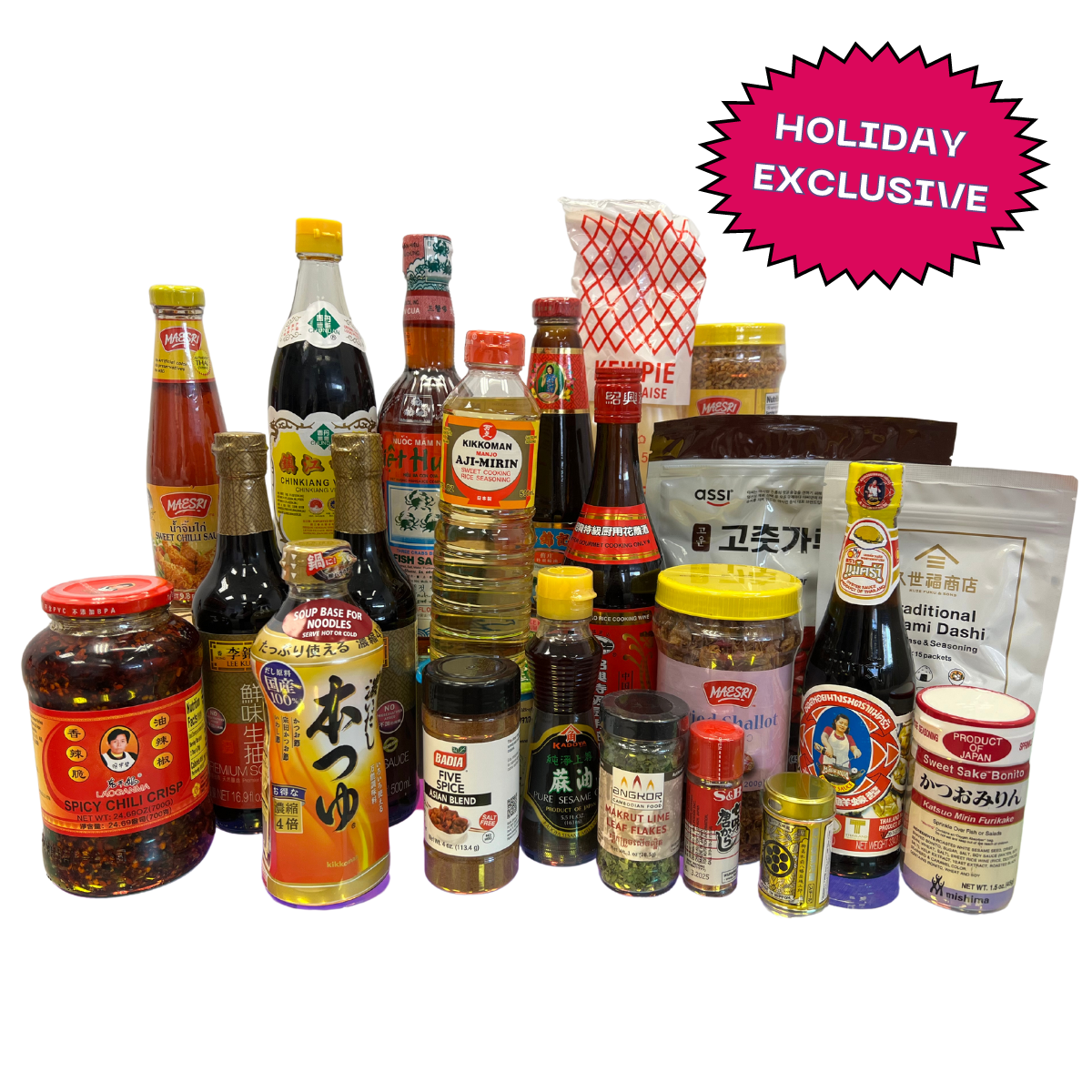 The MEGA Pantry Collection
About this product
Back again this year due to popular demand!
The gift every serious foodie wants this year - our appropriately named Mega Pantry Collection is no joke. This kit has all the flavors one needs to get started with Asian cooking!

This kit contains:
S&B Shichimi Togarashi Chili Pepper
Chundan Chin Kiang Vinegar
Mae Ploy Sweet Chili Sauce
LKK Premium Soy Sauce
LKK Premium Dark Soy Sauce
Mishima Katsuo Mirin Furikake

Badia Chinese Five Spice
Mae Krua Oyster Sauce
Kadoya Pure Toasted Sesame Oil (5.5 fl. oz)
GYLS Shao Xing Hua Diao Cooking Wine
Kikkoman Manjo Aji Mirin

LKK Premium Oyster Sauce
Kikkoman Hon Tsuyu Soup Noodle Base
Kewpie Mayonnaise (Original Japanese Recipe)
Maesri Fried Garlic
Assi Gochugaru Red Pepper Powder (fine)
Three Crabs Fish Sauce
Yuzu Shichimi Chili Pepper
Angkor Cambodian Makrut (Kaffir) Lime Leaf Flakes
Laoganma Spicy Chili Crisp (24.69 oz)
Kuze Fuku Traditional Umami Dashi
More details
Chili pepper, orange peel, black sesame seed, white sesame seed, japanese pepper, ginger, seaweed.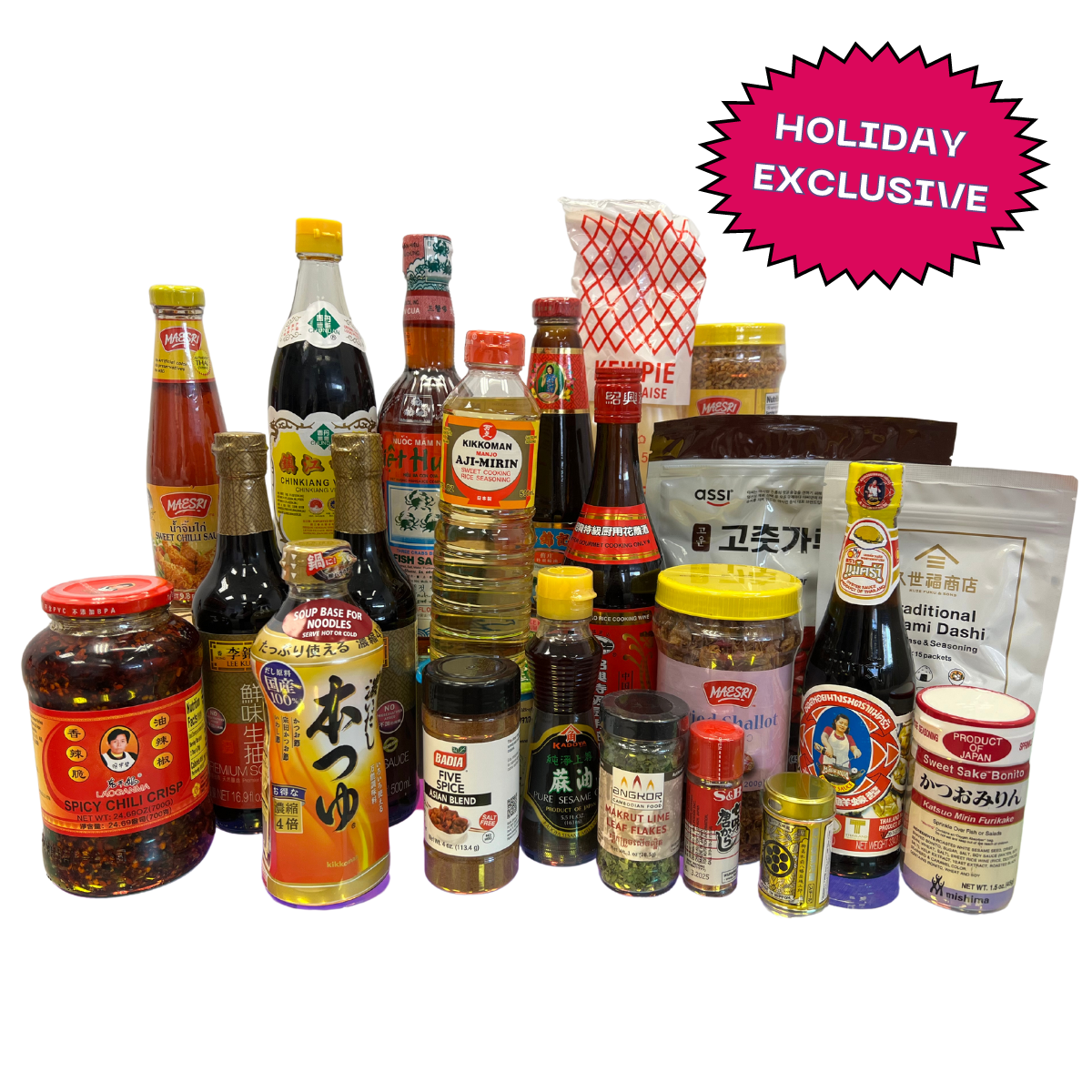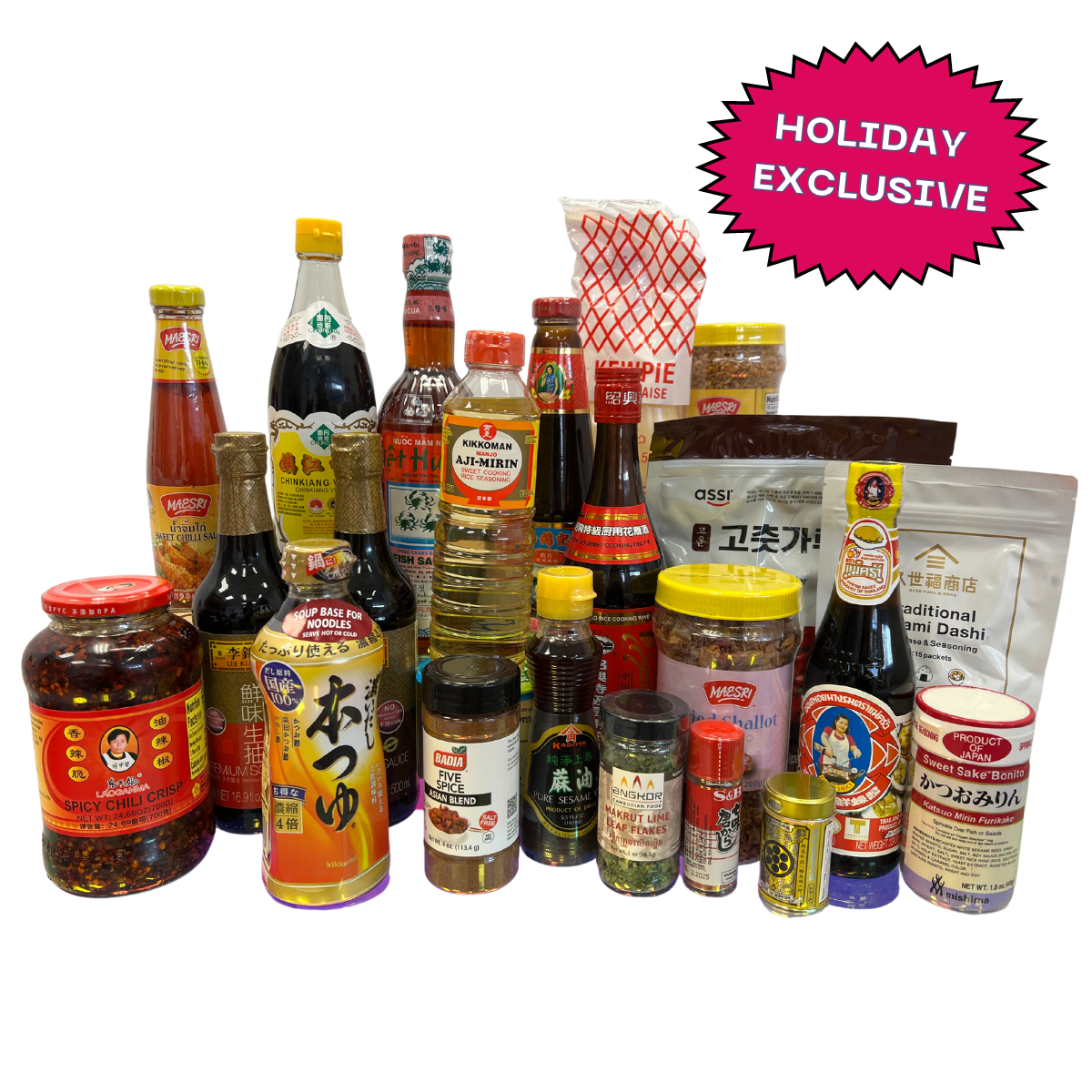 The MEGA Pantry Collection