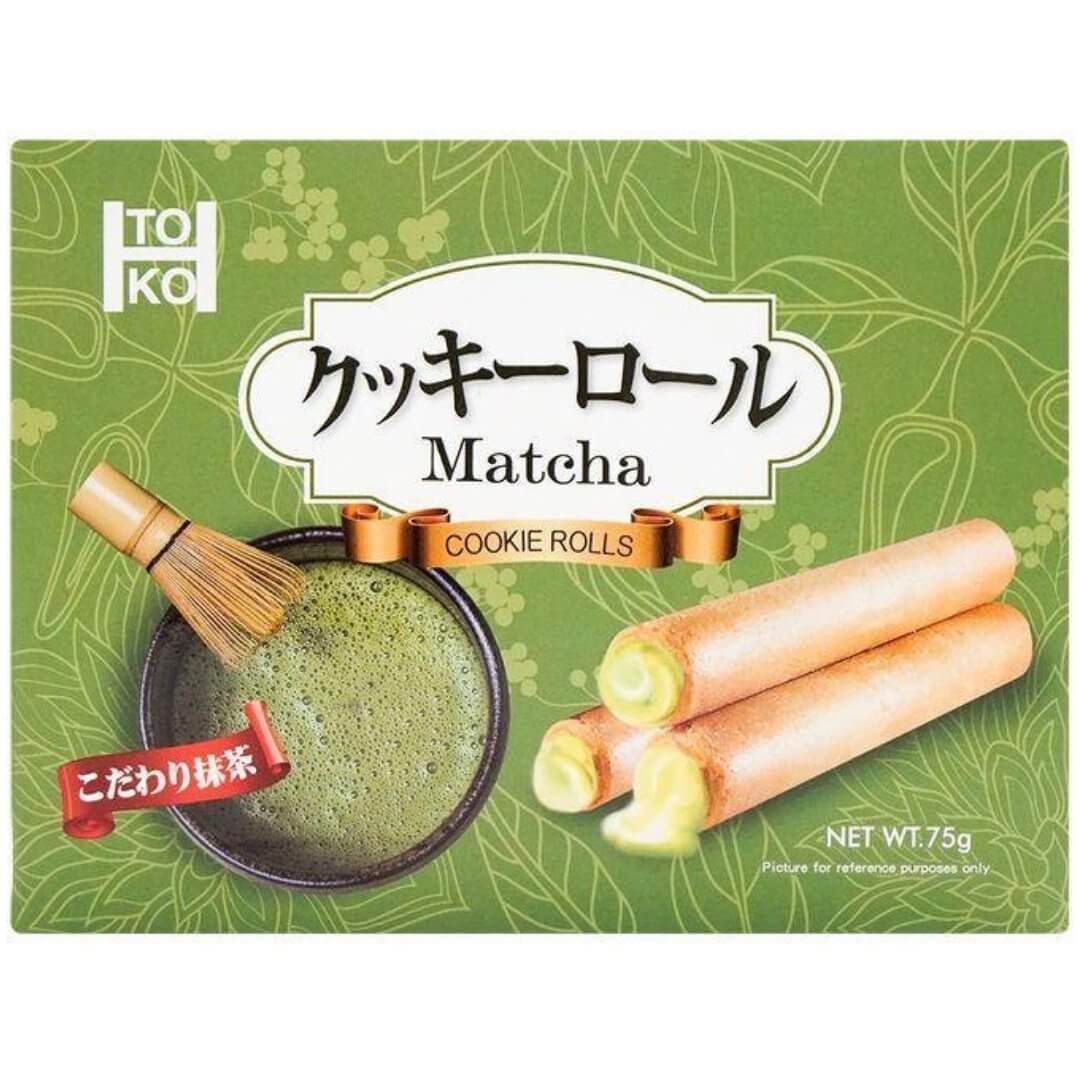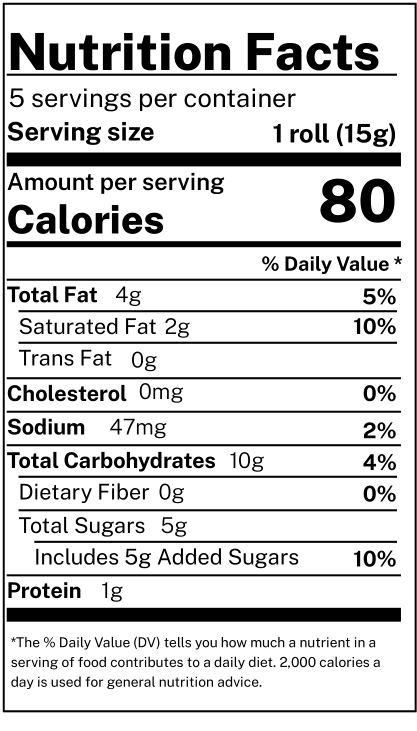 Toko Cookie Rolls, Matcha
About this product
Toko Cookie Rolls, Matcha comes in a box of five individually wrapped delicate egg roll cookies. Filled completely with matcha-flavored cream, these cookie rolls have a nice crunch and a crumbly cookie feel to them. Great with milk!
Other Varieties
More details
Eggs, milk, soy wheat.
Sugar, flour milk powder, vegetable oil (hydrogen palm oil), whey powder, cream, liquid egg, matcha powder, salt, soy lecithin, flavor (medium chain triglyceride, ethyl vanillin, butyl phenylacetate, 3-hexanol, linalool), leavening agent (sodium hydrogen carbonate, ammonium hydrogen crbonate).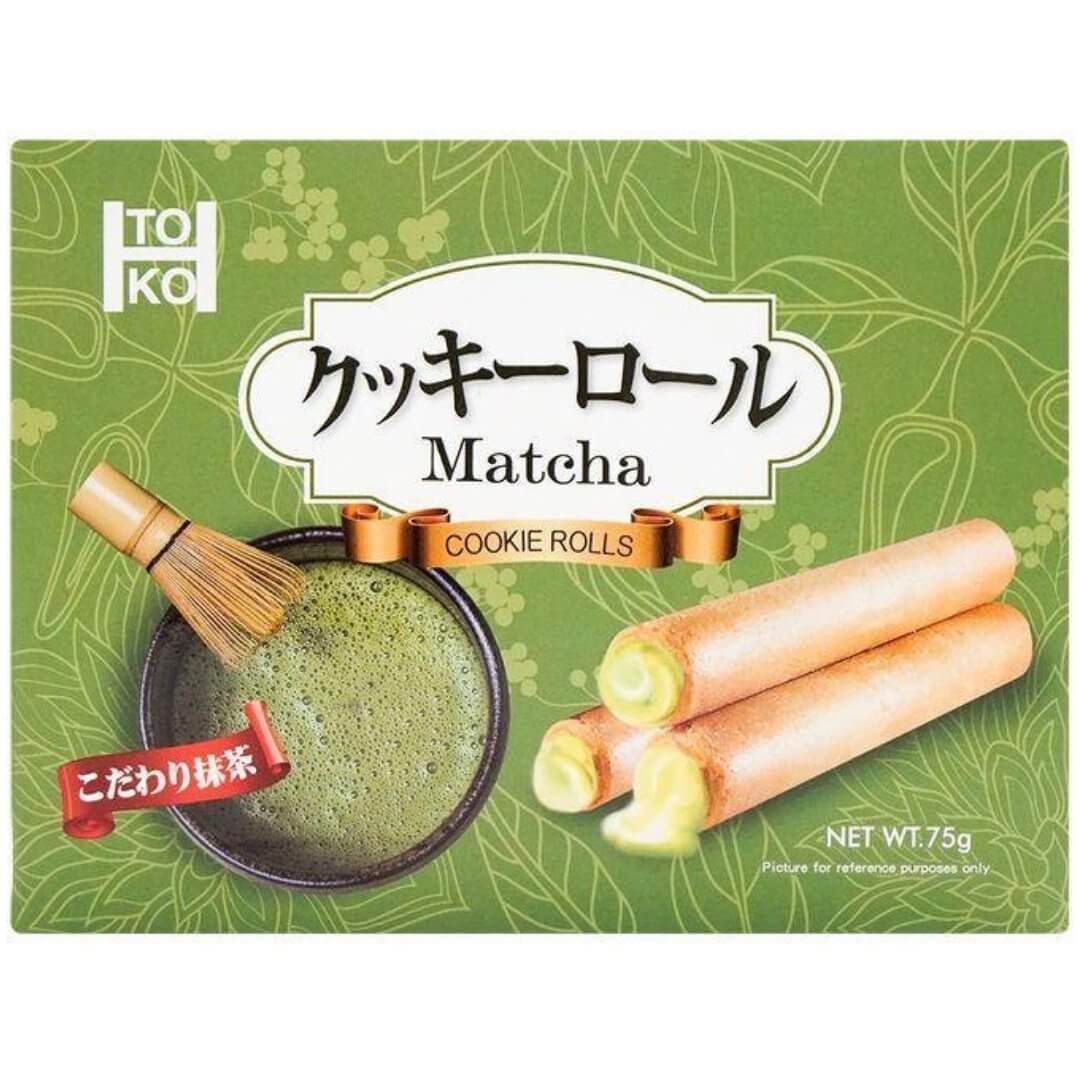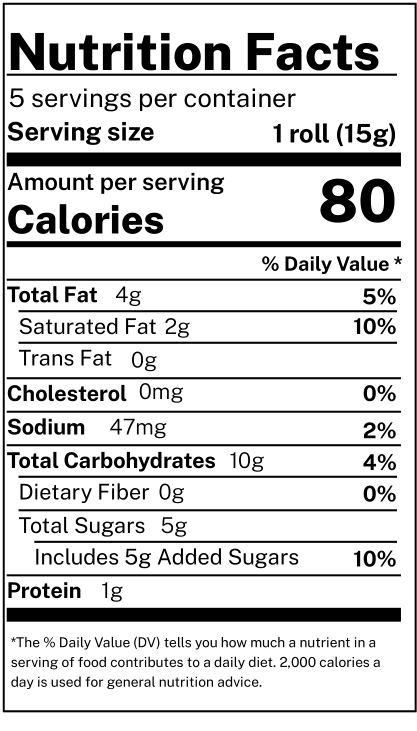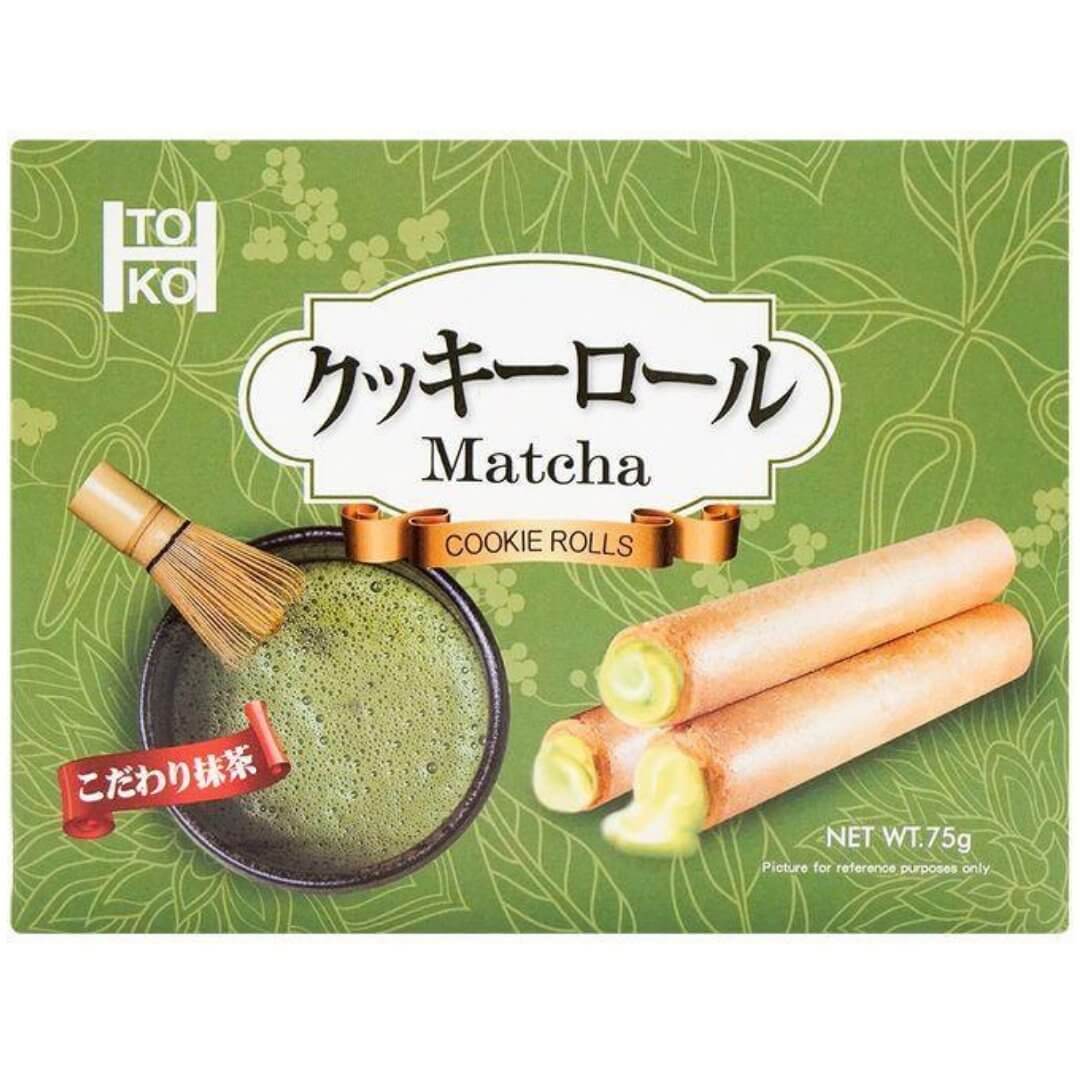 Toko Cookie Rolls, Matcha