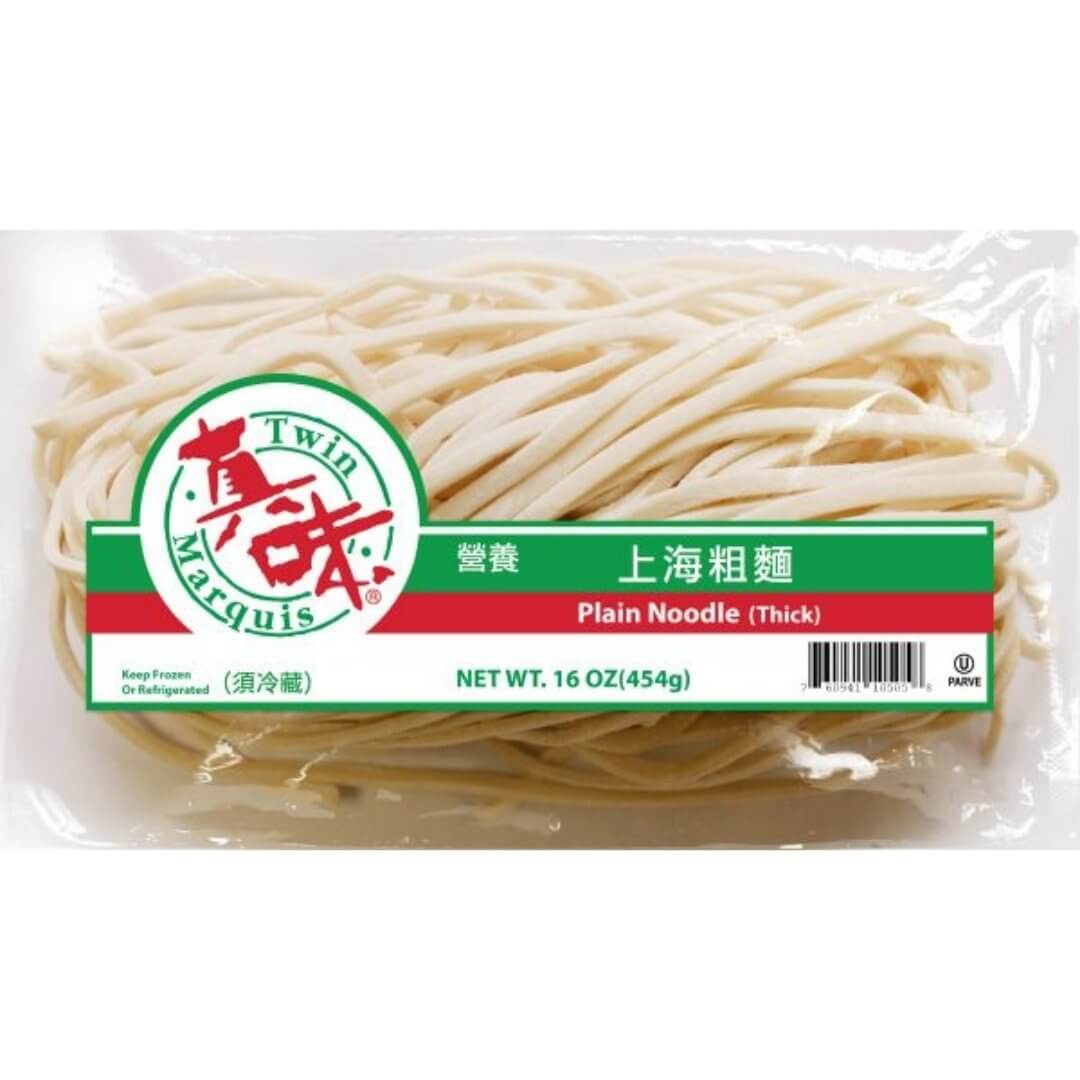 Twin Marquis Plain Noodle (Thick Noodles)
About this product
A thick, vegan, wheat-based noodle with a distinct white color, and chewy texture. Try them in soups or as a vegan substitute for pasta.
Twin Marquis is a New York based noodle maker, that has been making authentic fresh Asian noodles since 1989.
More details
About the brand
Allergens
Ingredients
Wheat.
Wheat flour, water, corn starch, salt, sodium benzoate.
Twin Marquis started in 1989 as a small NYC factory, making the fresh noodles and dumpling wrappers. Since then, Twin Marquis has grown to making a variety of products across Asian cuisines and is used by everyone from professional, michelin-rated restaurants to home cooks.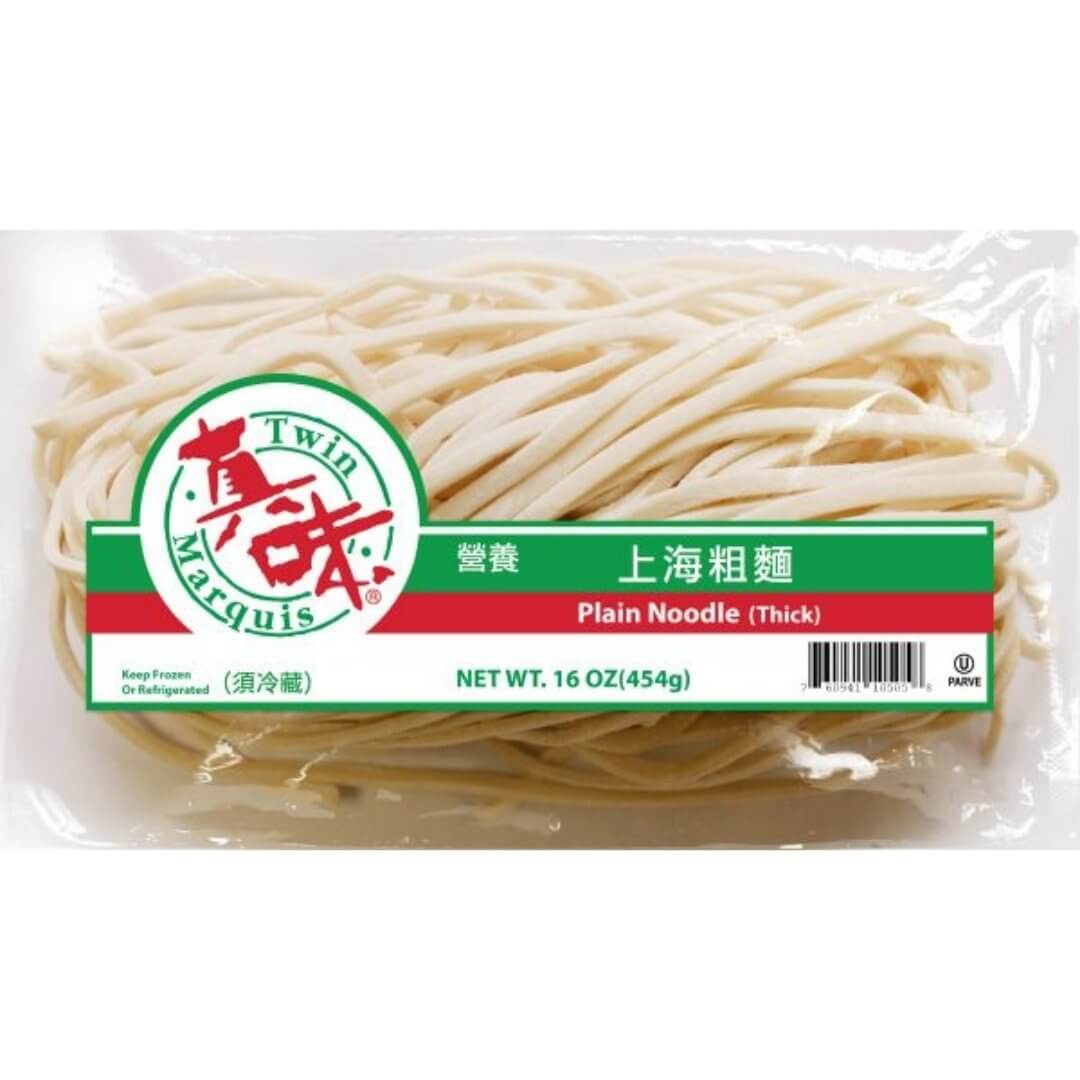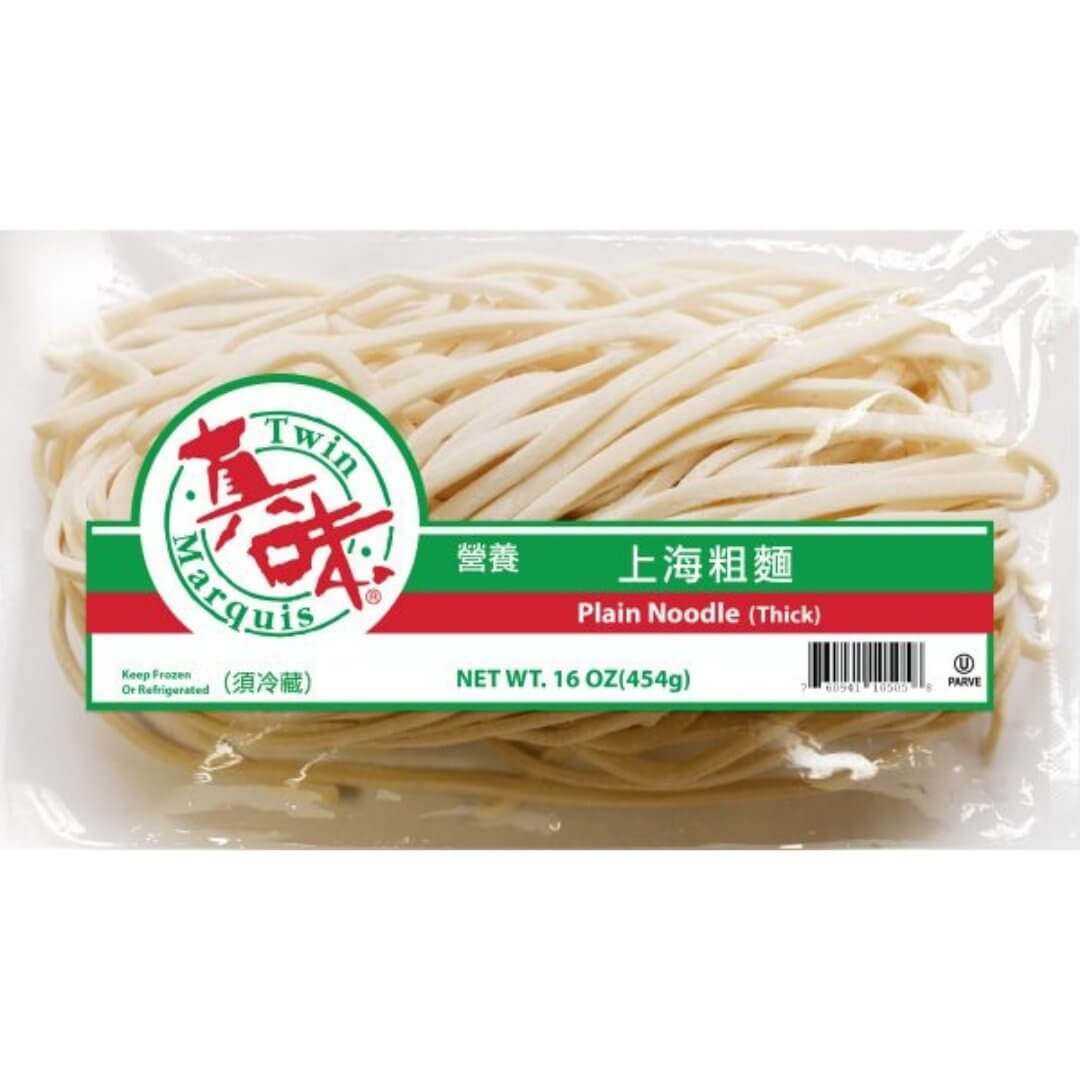 Twin Marquis Plain Noodle (Thick Noodles)