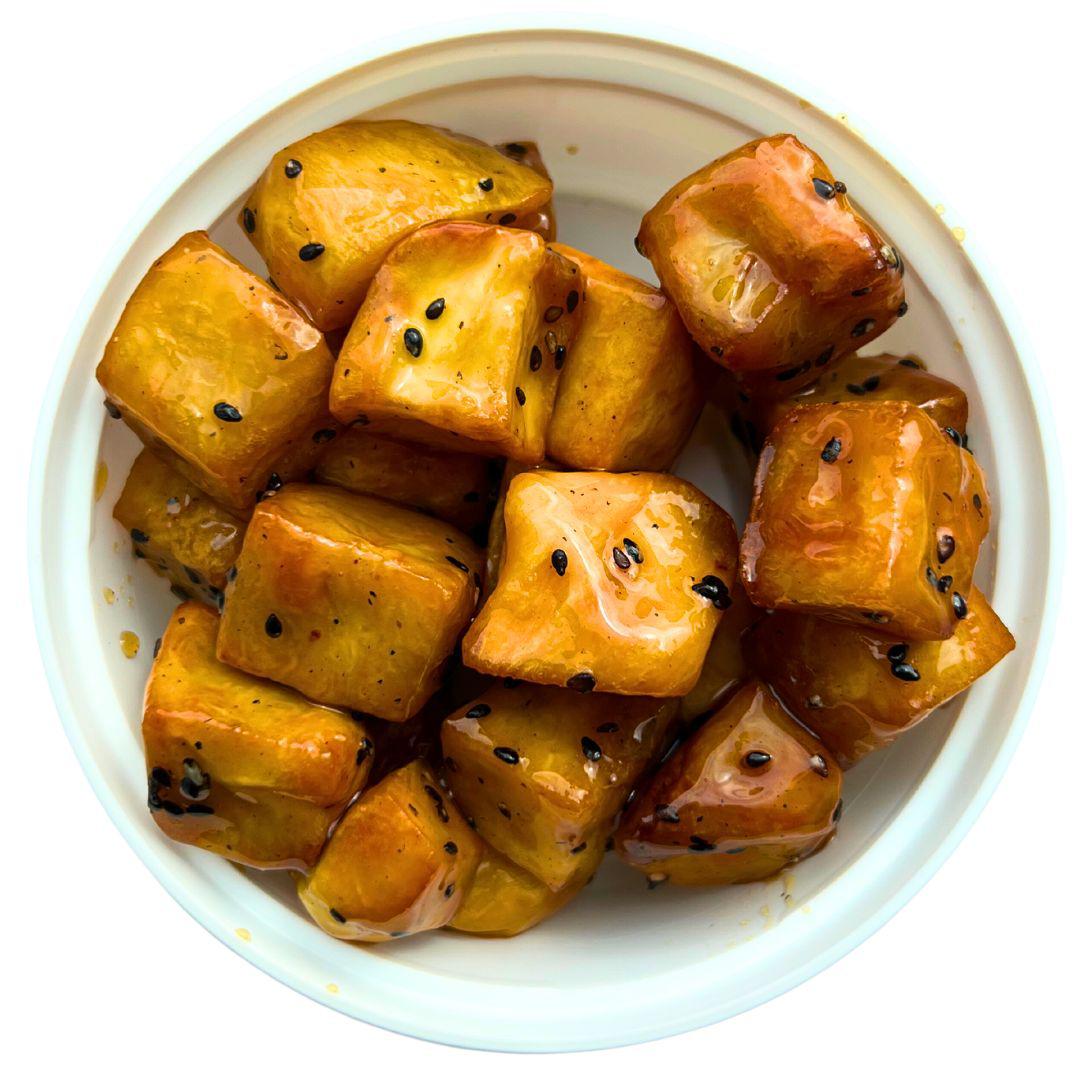 Umamicart Candied Sweet Potato
About this product
Get ready to indulge in a taste of Japan with our Japanese Candied Sweet Potato (Daigaku Imo)! These luscious sweet potato cubes are coated in a mouthwatering caramel glaze and topped with a sprinkle of sesame seeds, creating a symphony of sweet and savory flavors that'll make your taste buds dance with delight. Always freshly made with no preservatives or artificial coloring. Try this along with all our other side dishes to make your own bento meal!
Ready to eat cold or reheat to eat warm. For the best experience. store in the fridge for up to 3 days or in the freezer for longer.
Other Varieties
More details
About the brand
Ingredients
Fried sweet potato, soybean oil, millet jelly, granulated sugar, rice oil, oligosaccharide, brown sugar, honey, agar, black sesame, dextrin, trehalose, guar gum, xanthan gum, carrageenan, cyclodextrin.
Introducing our newest umami endeavor - our lineup of mouthwatering and hard-to-find Asian foods, all meticulously crafted from the finest, all-natural ingredients!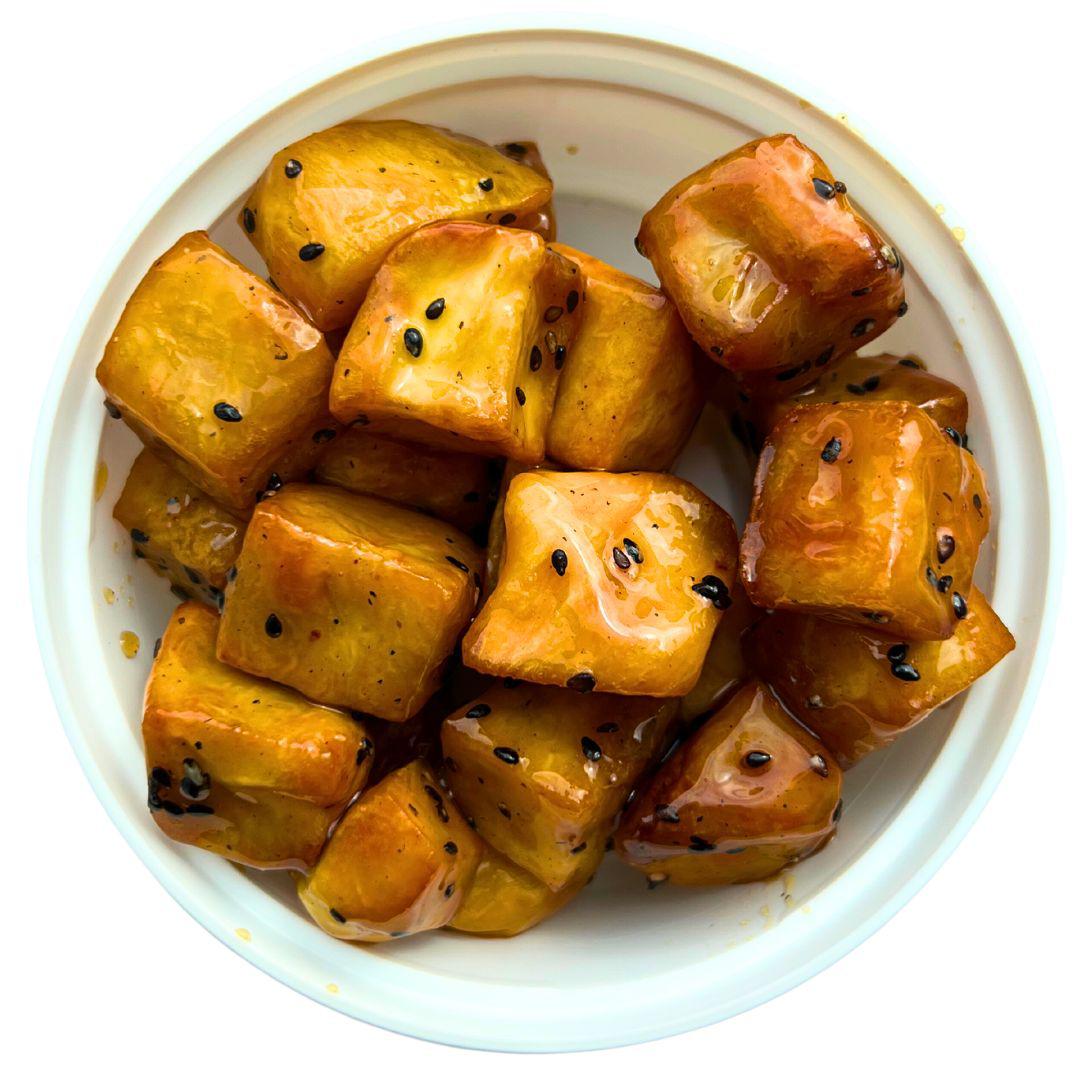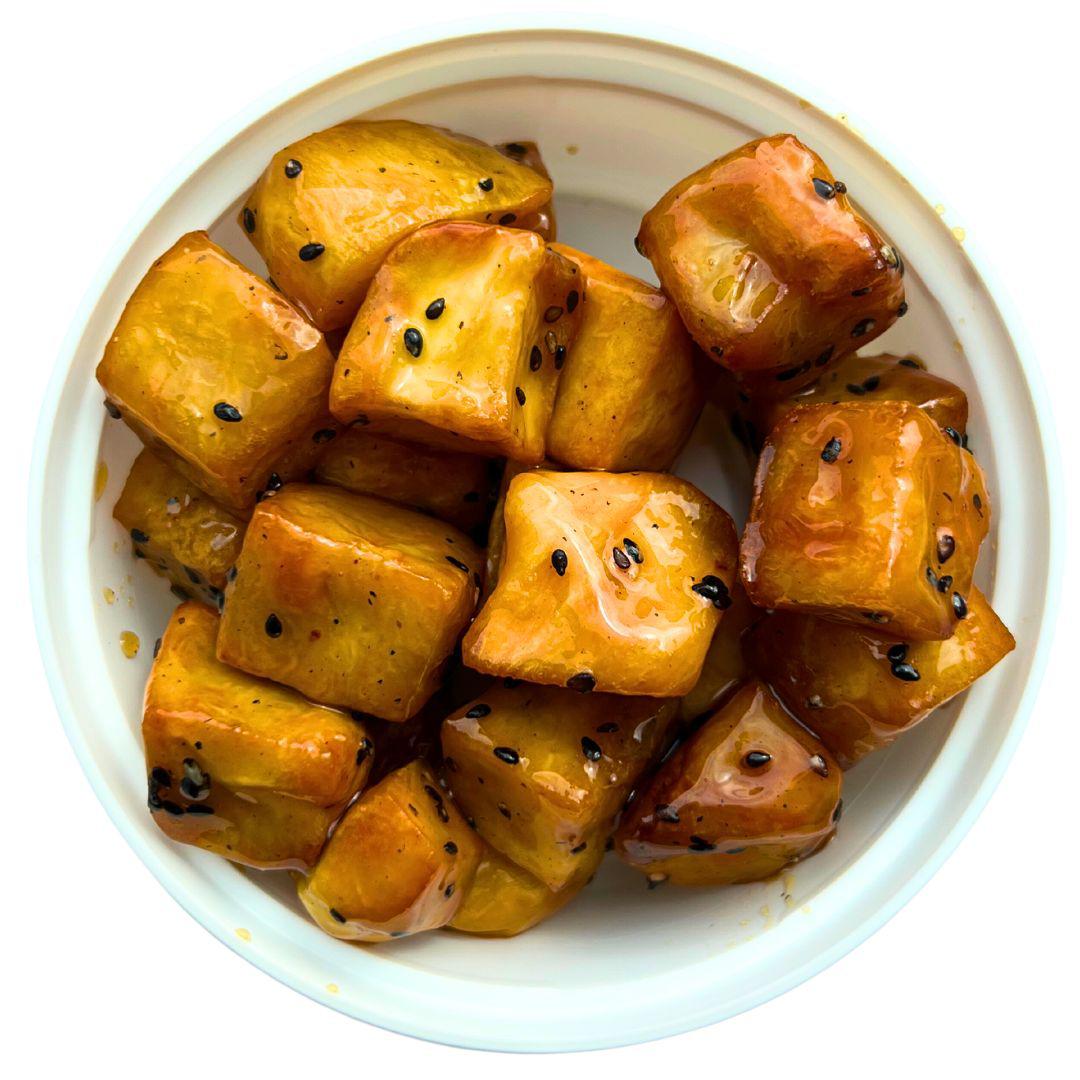 Umamicart Candied Sweet Potato