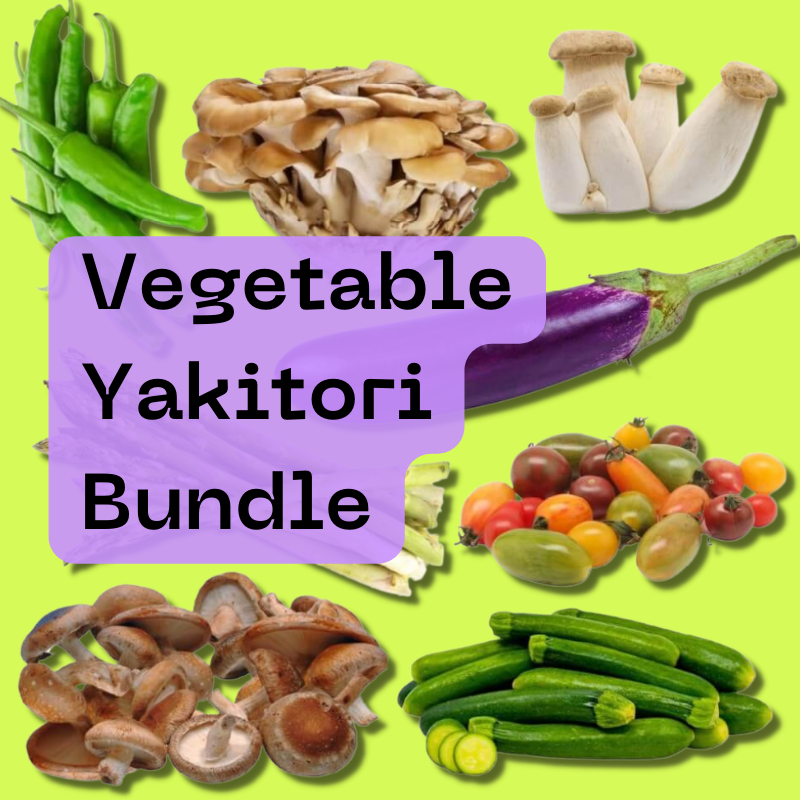 Vegetable Yakitori Bundle
$33.99
(
$43.92
)
|
~5.5-6.0 lbs
About this product
Create Yakitori-Style Grilled Vegetables with this combo of mini vegetables and grilling staples. Simply skewer them on a stick and grill until slightly charred and tender. Finish off with generous brushes of the sweet-savory homemade tare sauce. Make your BBQ more plant-based and veggie forward with these colorful and vibrant options!
Shishito Peppers (8 oz)
Mixed Heirloom Cherry Tomatoes (1 pint)
Shiitake Mushrooms (6 oz)
Baby Zucchini (8 oz)
Japanese Eggplant (2 lb)
Asparagus (1 bunch)
Organic Mini King Oyster Mushroom (Korea, 300g)
Organic Maitake Mushroom (1 count)
Third image shows serving suggestion.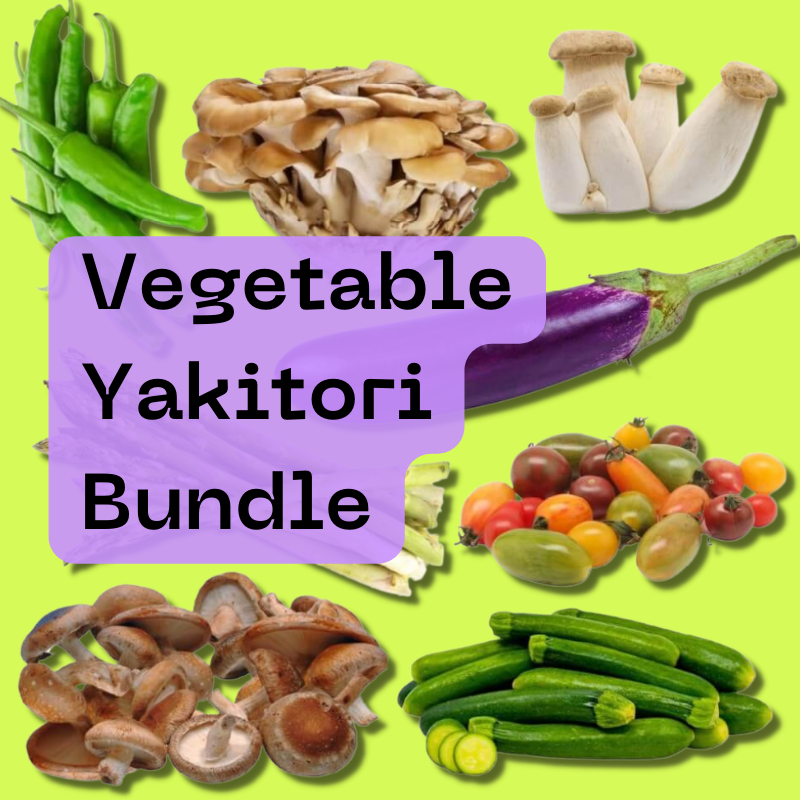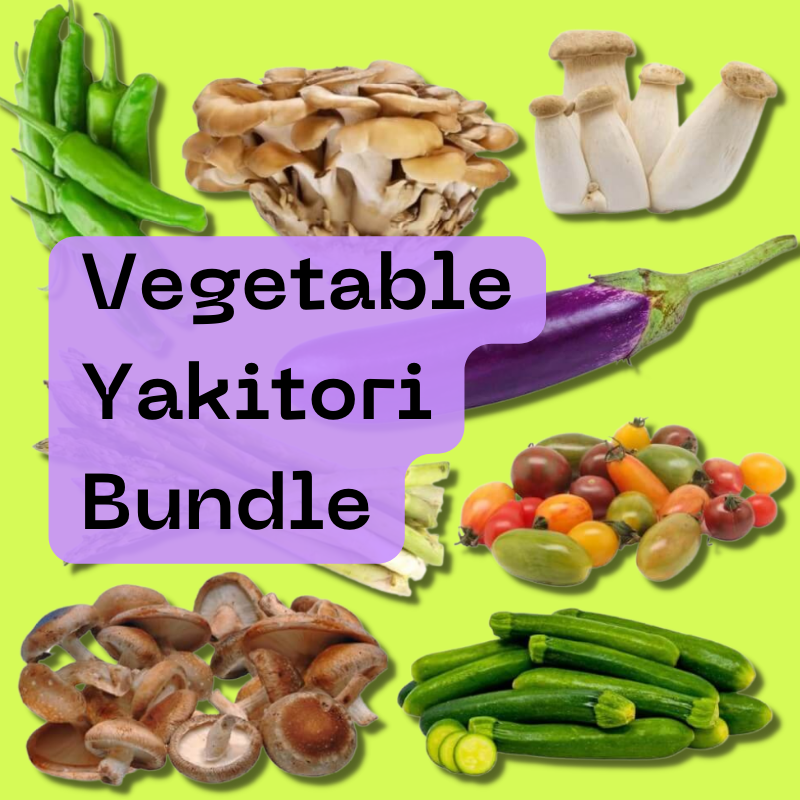 Vegetable Yakitori Bundle
$33.99
(
$43.92
)
|
~5.5-6.0 lbs