Wang Korea Udon Bowl, Spicy Seafood Flavor
About this product
Spicy seafood flavor udon as its name says is known for being a spicy noodle soup in Korea. Capturing the seafood flavor, Wang Korea Spicy Seafood Flavor Udon Bowl is an instant food that tastes like a combination of squid, shrimp, hot sauce, and noodles-- all in one.
Prop 65 Warning: For more information, go to www.P65warnings.ca.gov
More details
Wheat, soybean, squid, shrimp, clam, mussel, egg, milk, buckwheat, peanut, mackerel, crab, pork, tomato and peach.
Noodle: wheat flour, modified tapioca starch, salt, corn oil, gluten, riboflavin, acidity regulator (acetic acid, lactic acid), water soup base: water, salt, squid extract, red pepper seed oil, onion, shrimp, green onion, clam extract, garlic, mussel extract, corn starch, ginger, paprika extract color, caramel flake- squid, (wild), seaweed, red pepper, soybean protein seasoned red pepper powder- red pepper powder, glucose, garlic powder, onion powder.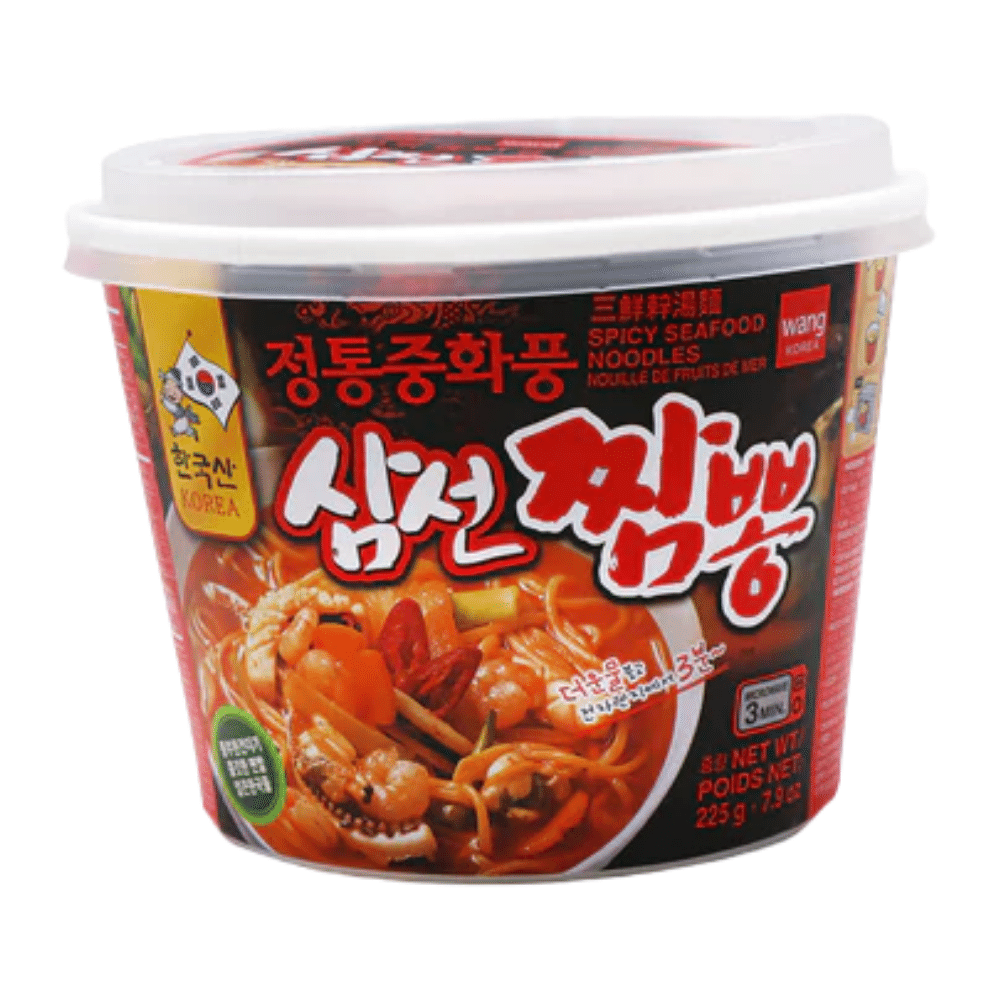 Wang Korea Udon Bowl, Spicy Seafood Flavor