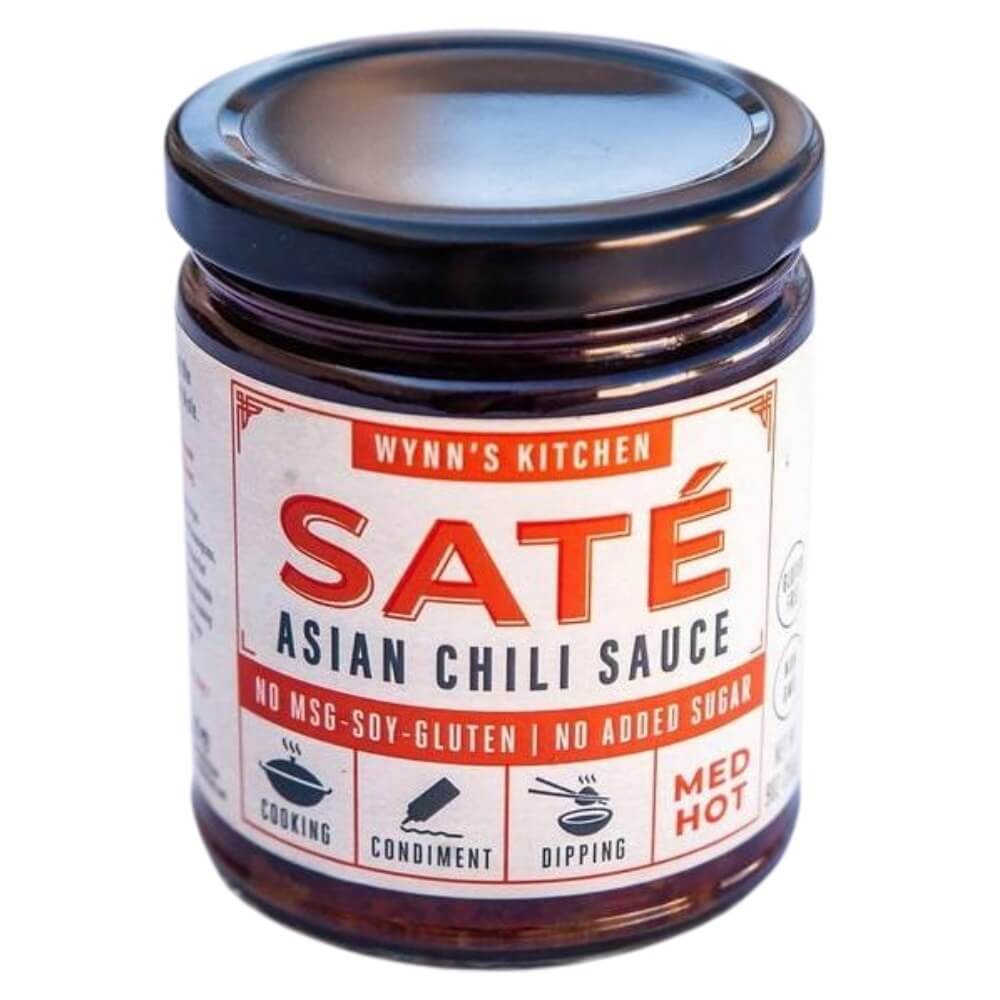 Wynn's Kitchen Sate Asian Chili Sauce
About this product
Wynn's Kitchen Saté Asian Chili Sauce will make you fall in love with Asian food all over again. Because now you can savor the enrapturing flavors of Asian Cuisine without all the additives and artificial ingredients that typically come with it.
Experience the fresh flavors of lemongrass, shallots, garlic, and citrus with a zingy but not overpowering heat level. Perfectly pourable and drizzleable, you can use it as a marinade, cooking sauce, or condiment. Toss it in a stir fry, slather it on your eggs, or avocado toast, or unleash it on your favorite protein and veggies.
Wynn's Kitchen Sate Asian Chili Sauce has NO sugar, NO MSG, NO soy, NO gluten, NO corn syrup, No artificial anything!
More details
About the brand
Allergens
Ingredients
Anchovy.
Grapeseed oil, shallots, jalapenos, lime juice, dry chili flakes, coconut aminos, coconut nectar, coconut blossom sap, salt, fish sauce (anchovy, salt), lemongrass, garlic, salt, Thai chilies.
Wynn's Kitchen's company founder, Wynn Austin, a first generation immigrant from Vietnam, found it impossible to find an Asian sauce that had NO SUGAR, SOY, GLUTEN on her healing health journey. Which led her to embark on a mission to rethink the Asian food aisle and concocted batches of Asian condiments with simple, all-natural ingredients that captured the tastes she loved growing up. And she wouldn't let anything artificial or harmful near her creations, so you could enjoy them on repeat and feel good too!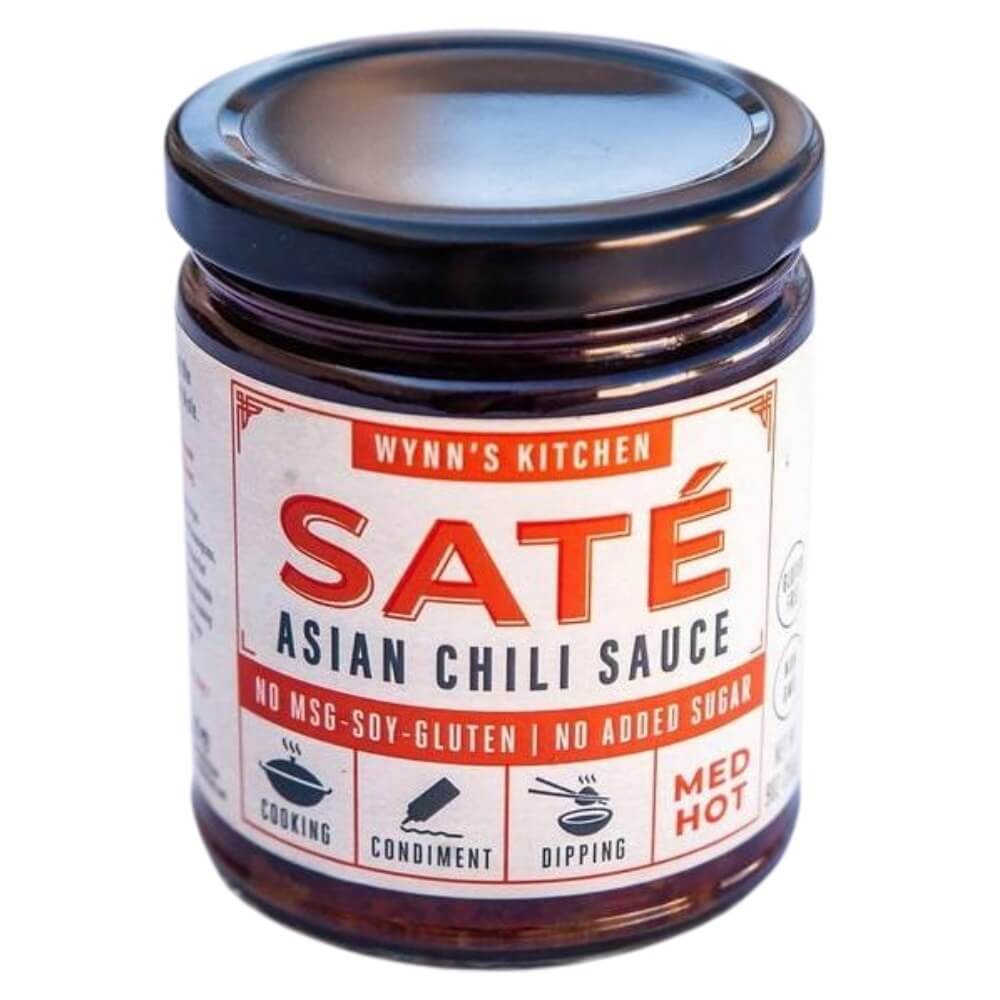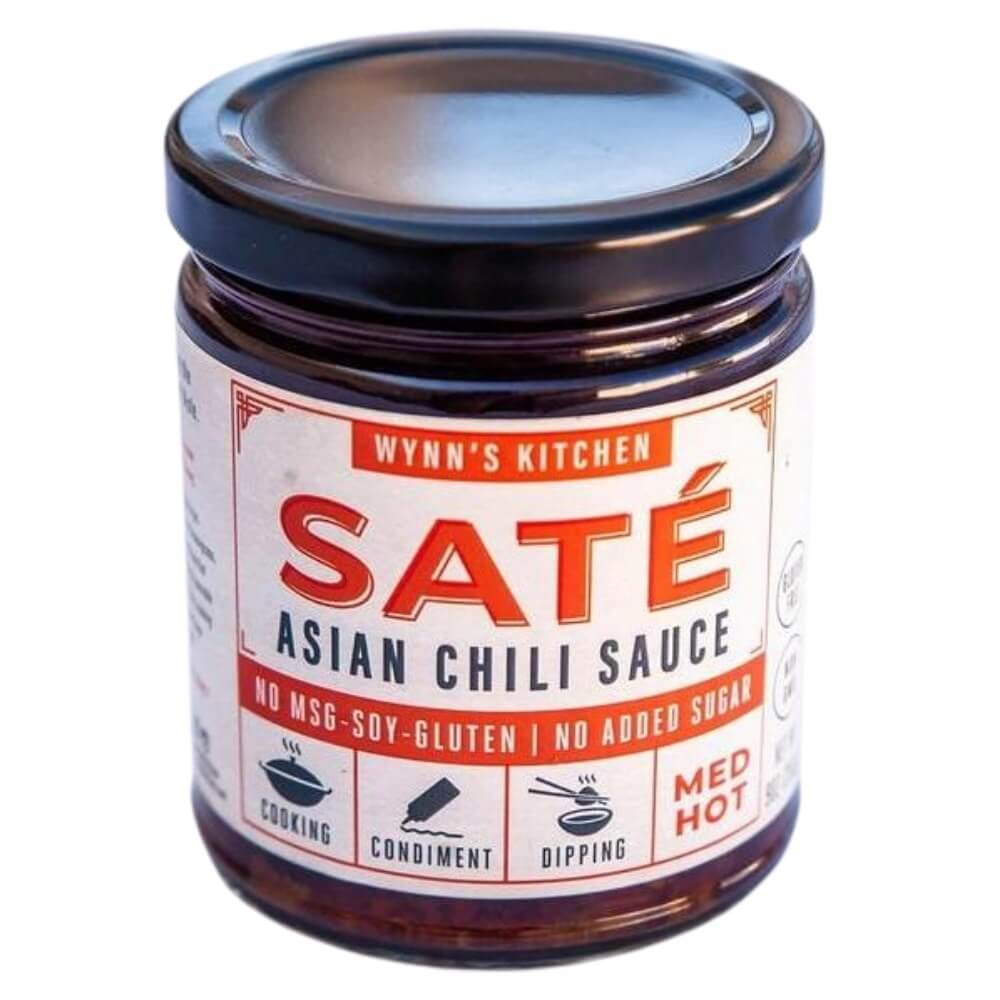 Wynn's Kitchen Sate Asian Chili Sauce