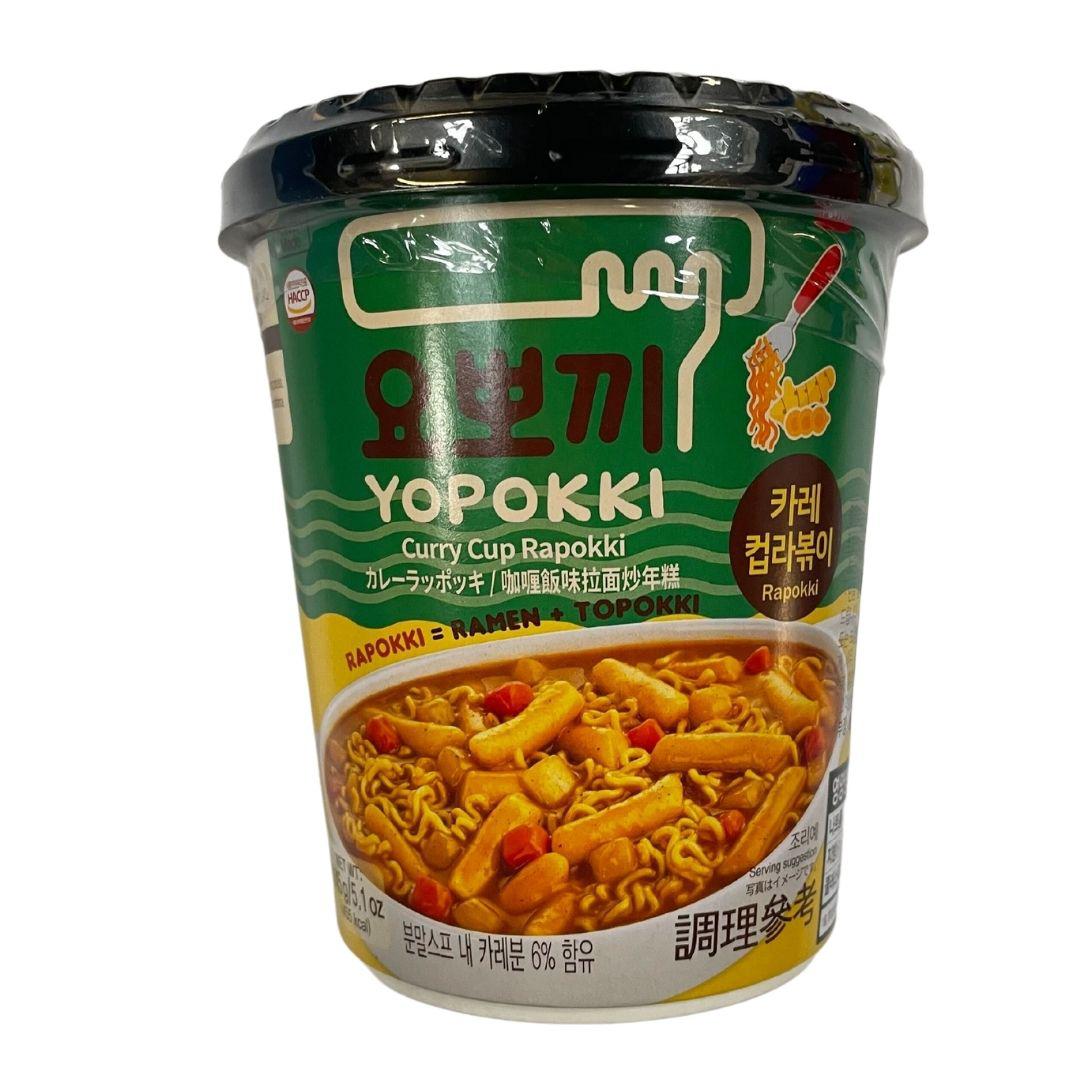 Yopokki Rapokki Cup, Curry Flavor
About this product
Yopokki Rapokki Cup captured the delicious taste of various Korean dishes and can be prepared in minutes. Rapokki is the combination of a chewy Korean rice cake and ramen. Try this delicious blend of savory, curry flavor!
More details
Soybean, wheat.
Rice cake: (rice, salt, citric acid, grain alcohol), ramyun (wheat flour, modified starch, refined salt, palm oil, guar gum, sodium pyrophosphate, sodium carbonate, potassium carbonate), seasoning powder (sugar, monosodium glutamate (flavor enhancer), refined salt, seasoning powder (white pepper, turmeric powder, chili powder, cumin powder, fenugreek powder, mustard powder, coriander powder, nutmeg powder, fennel powder, clove powder, celery powder, cardamom powder, cinnamon powder, anise powder, laurel powder, ginger powder), corn starch, turmeric powder, soy sauce powder [soy sauce (defatted soybean, purified water, salt), starch syrup, refined salt], black pepper, garlic powder, calcium phosphate, xanthan gum, chili powder, disodium 5'-ribonucleotide, oleoresin capsicum).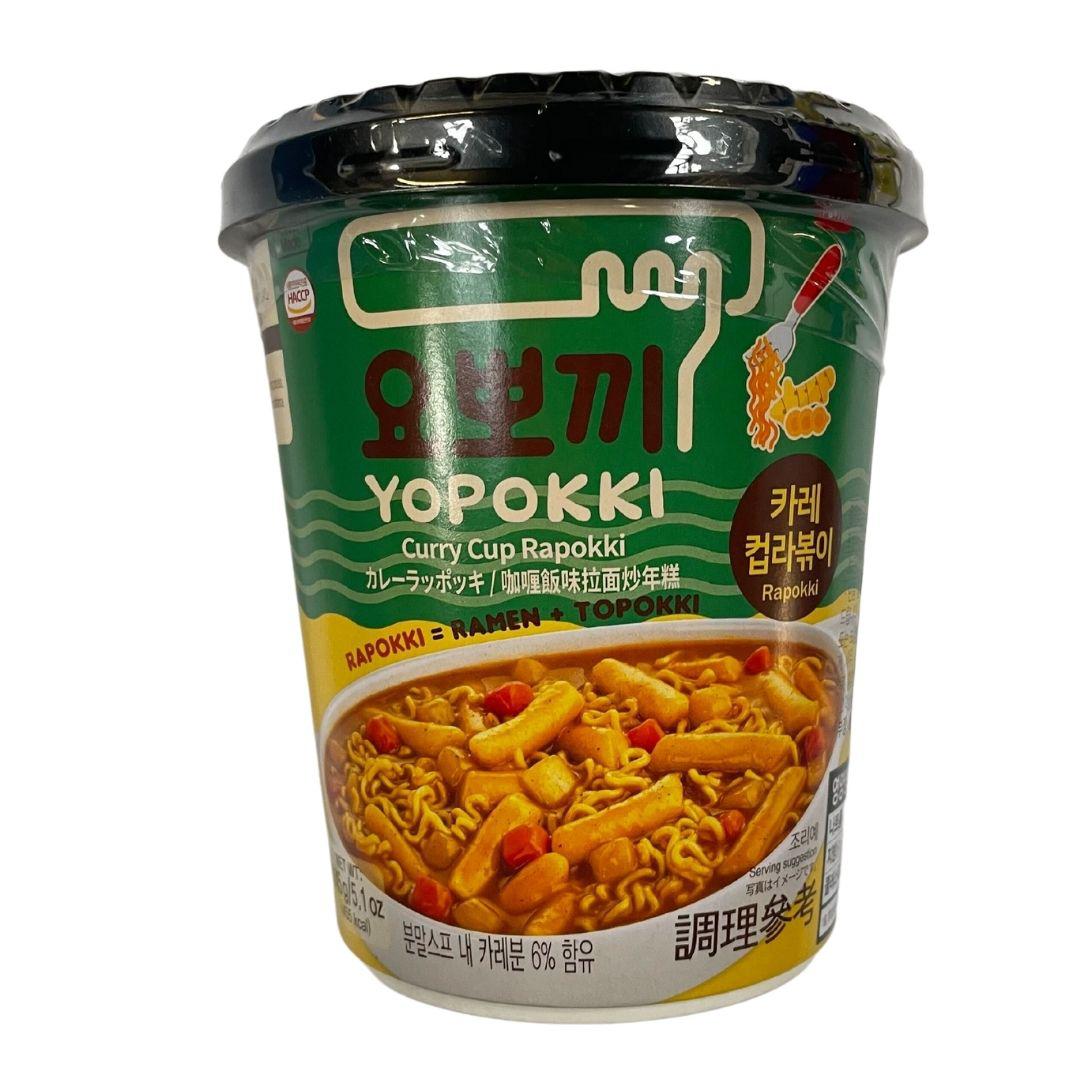 Total 5 star reviews: 0
Total 4 star reviews: 1
Total 3 star reviews: 0
Total 2 star reviews: 0
Total 1 star reviews: 0
Super spicy

I can't be sure whether the amount of ramen and rice cakes are filling because it's so spicy that it takes me forever to eat if hot lol. It's much easier to eat if it's room temp or cold. But I also used the entire pack of powder. I would grab a few of these while they're on sale. The $8 tag at the time of this review is definitely far beyond what they're worth considering the size; I think they were $5 when I purchased. Right out of the pack, the ramen noodles you get are about an inch thick and around 2.5-2.75 inches in diameter (compacted and dried). I think you get about 8-10 small rice cakes. They're 1cm thick and 1.5in long. If you have a small or sensitive stomach like me, the amount is fine. If you're average, you'll need a serving of veggies or meat on the side. If you're a big eater, one cup won't be near enough and more like a snack.
Reviews Loaded
Reviews Added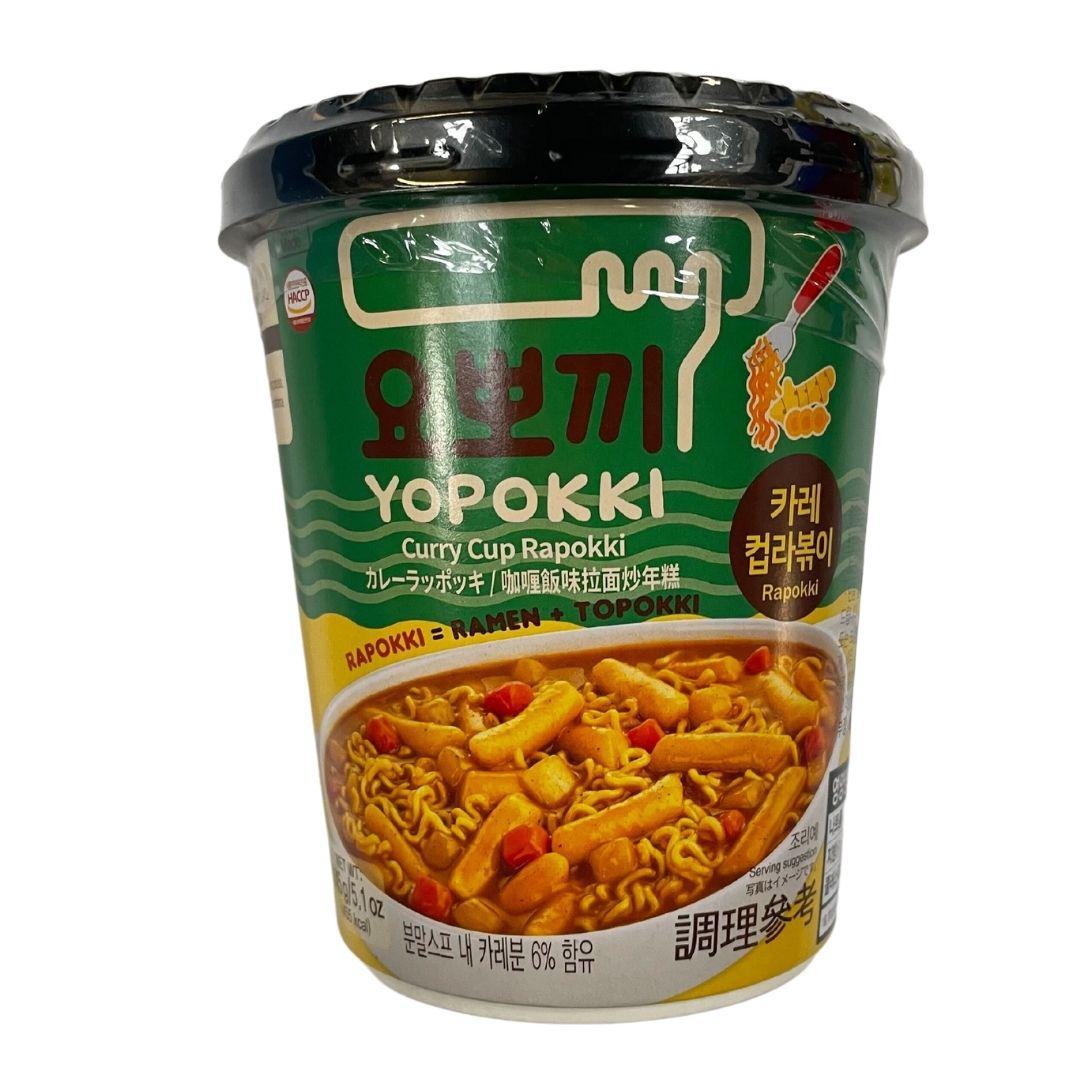 Yopokki Rapokki Cup, Curry Flavor