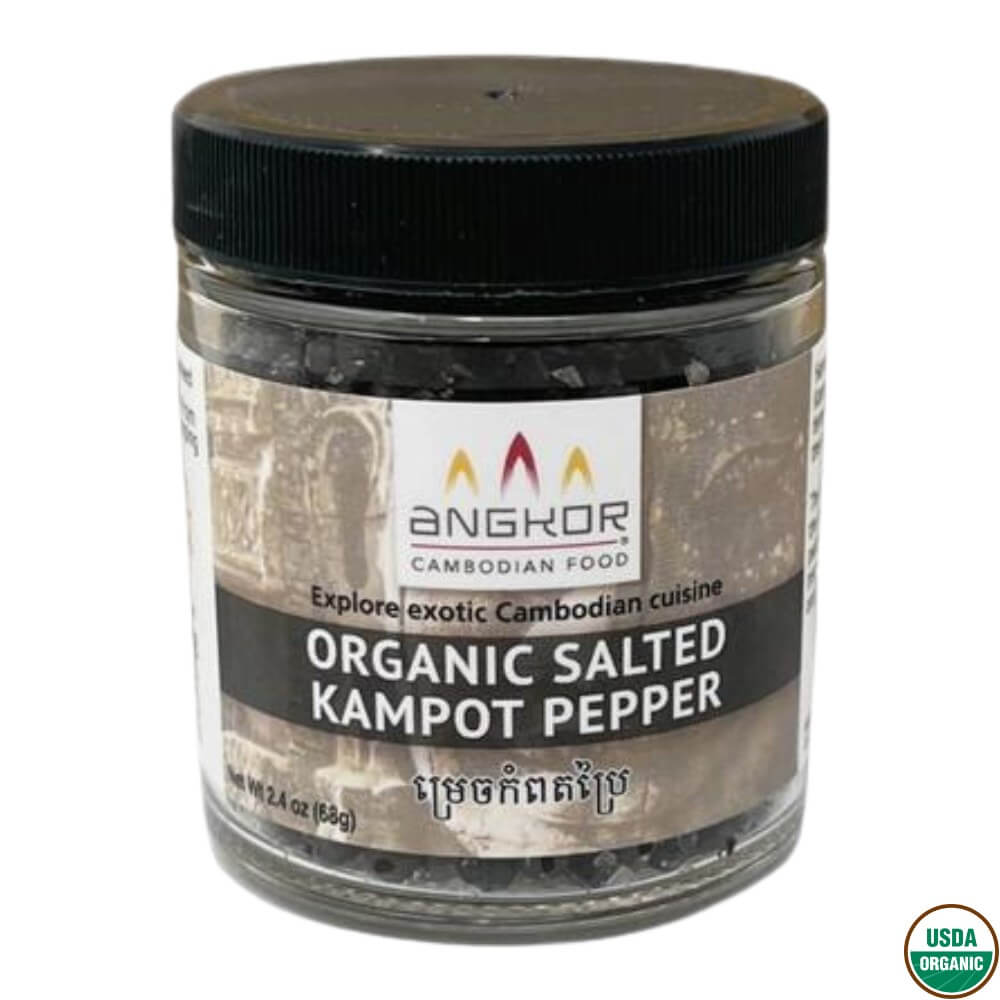 Angkor Cambodian Organic Salted Kampot Pepper
About this product
Angkor Cambodian Organic Kampot Pepper is grown in a traditional and organic way (exclusive use of natural fertilizers and repellents). Harvested before maturity, green peppercorns are threshed by hand. They are fermented with Kampot sea salt and then tossed with additional Kampot sea salt. The fermentation reinforces the flavor that is like the fresh green pepper available only in Cambodia.
No need for a mill, Salted Kampot Pepper is ready to eat. They are just like capers without acidity! Enjoy as a topping for pasta, salads, main dishes and charcuterie plates. The crispness of the corns and the intense explosion of fresh pepper flavors on the palate make Salted Kampot Pepper a unique product that is unanimous among those who have had the chance to taste it.
More details
About the brand
Ingredients
Organic Green Kampot Peppercorn, Salt
Angkor Cambodian founder Channy Laux was born in Cambodia and came to the USA as a teenage refugee in 1979. After earning MS and BS degrees in mathematics and computer science, Channy spent 30 years working as an engineer in the aerospace and biotech industries. Longing to carry forward her mother's legacy, Channy walked away from the security of the corporate world and dedicated herself to following her mother's footsteps of spreading love and sharing Cambodian food that brings joy to everyone involved. All of Angkor Cambodian's sauces and pastes are made in the USA using all natural ingredients, no artificial color and no artificial preservatives.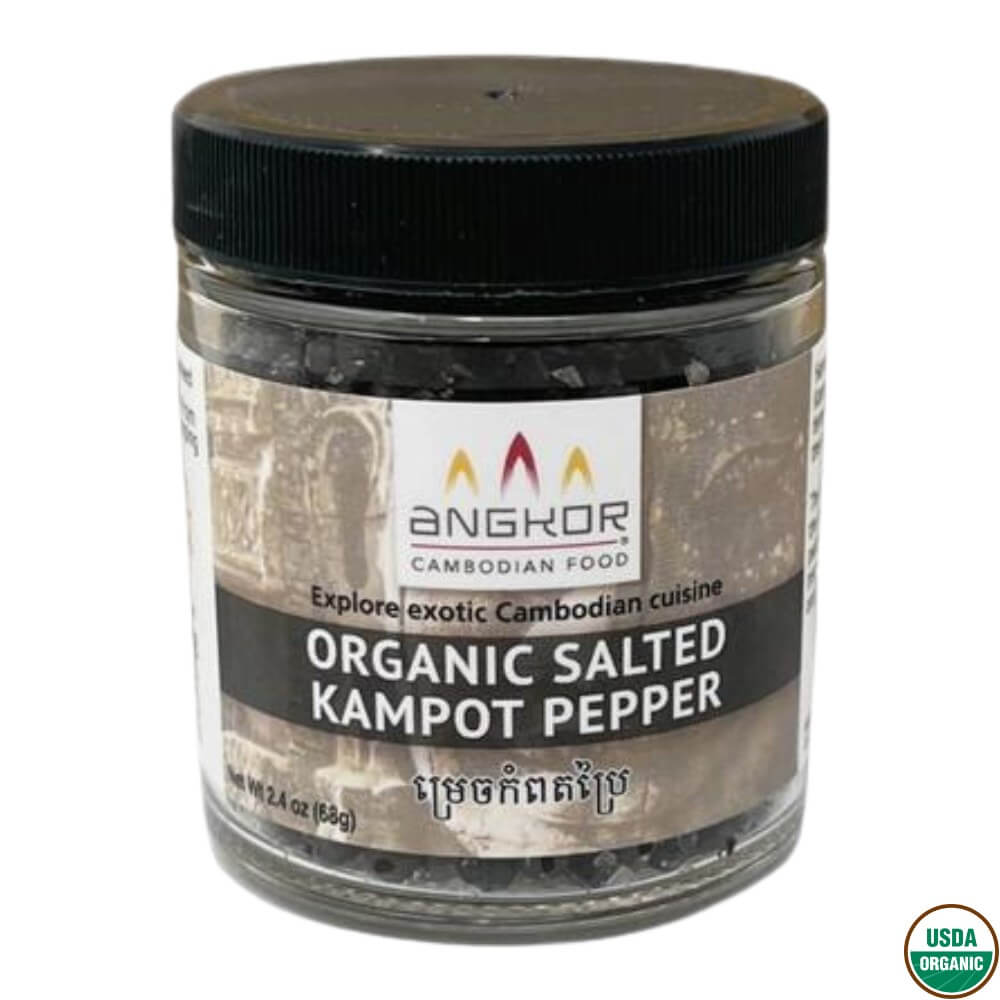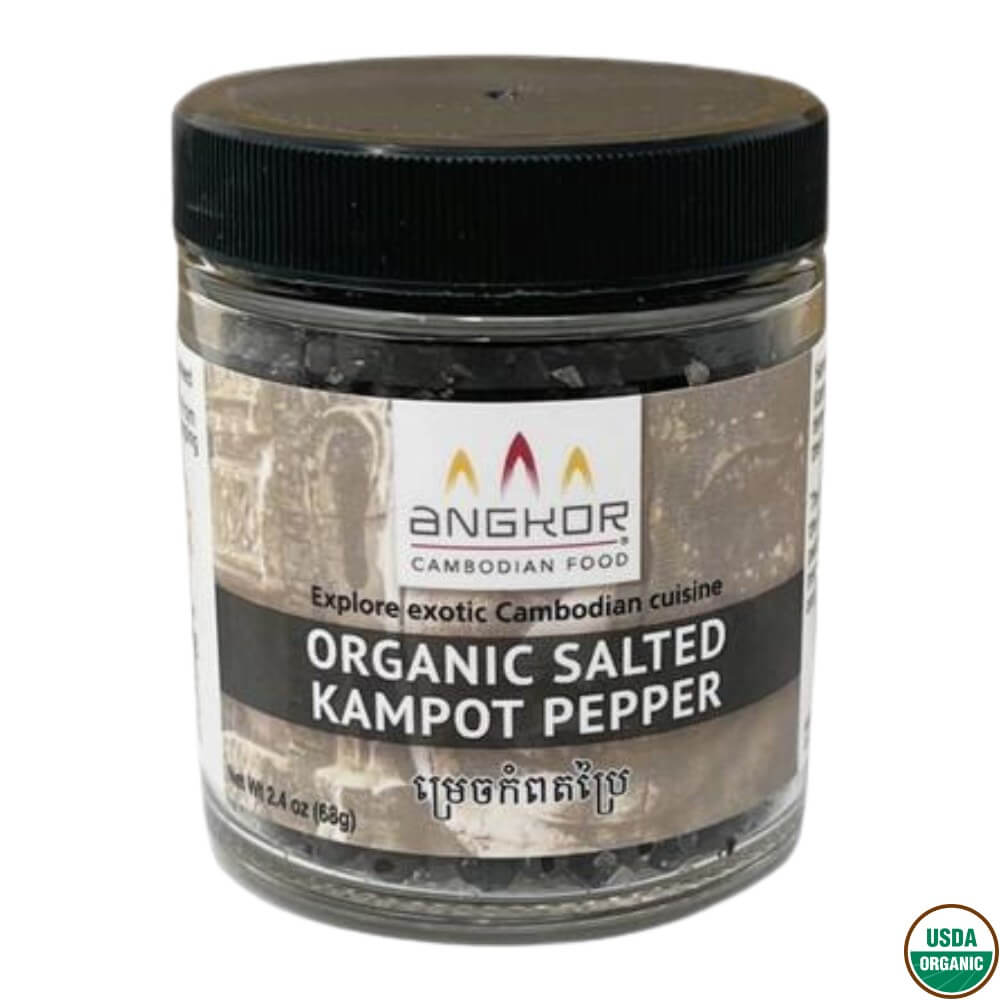 Angkor Cambodian Organic Salted Kampot Pepper