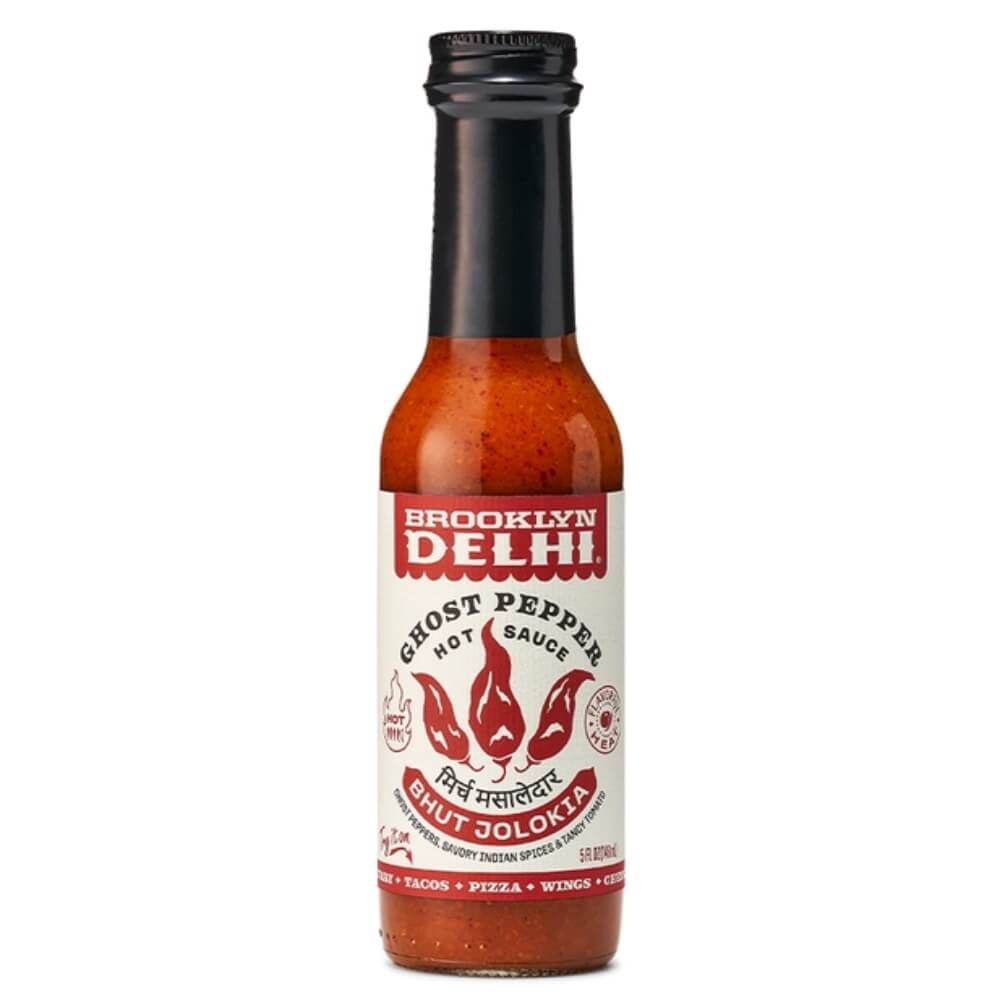 Brooklyn Delhi Ghost Pepper Hot Sauce
About this product
Featuring one of the hottest chili peppers in the world - the prized ghost pepper of northeast india. Brooklyn Delhi Ghost Pepper Hot Sauce is an addictive blend of tart tomatoes, tamarind, and hand-blended Indian spices that balances out the heat of the peppers.

This sauce was developed in collaboration with the 20th season of Hot Ones, staring Pedro Pascal, Anna Kendrick, Jenna Ortega, & more!
More details
About the brand
Ingredients
Tomatoes, water, ghost peppers, tomato paste, sunflower oil, sesame oil, garlic, vinegar, spices (including turmeric), salt, tamarind.
Brooklyn Delhi makes delicious condiments and sauces inspired by Indian culinary traditions and plant-based ingredients. Brooklyn Delhi recipes were developed by chef and cookbook author Chitra Agrawal. Since 2009 in Brooklyn, Chitra has specialized in serving, teaching and writing about Indian home cooking. She has been featured in The New York Times, Food & Wine, Bon Appetit, Saveur, among others for her cooking and is the author of Vibrant India.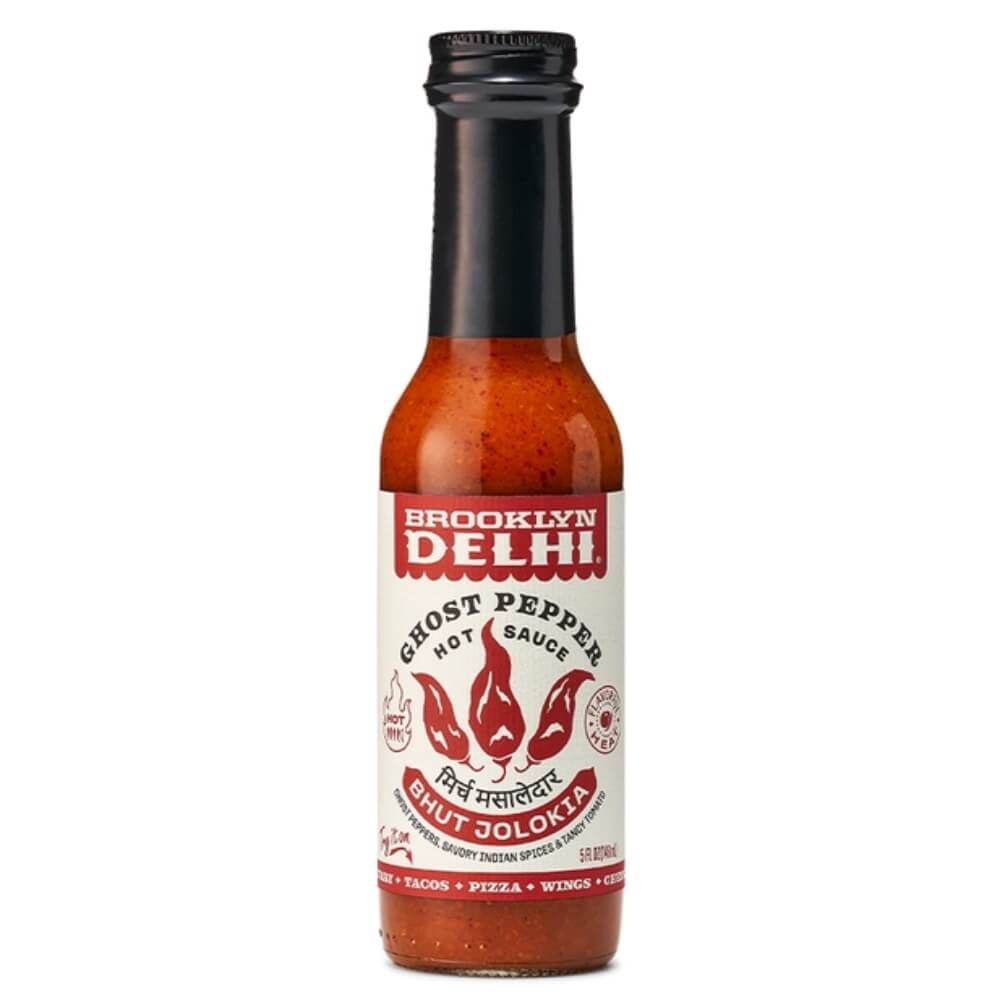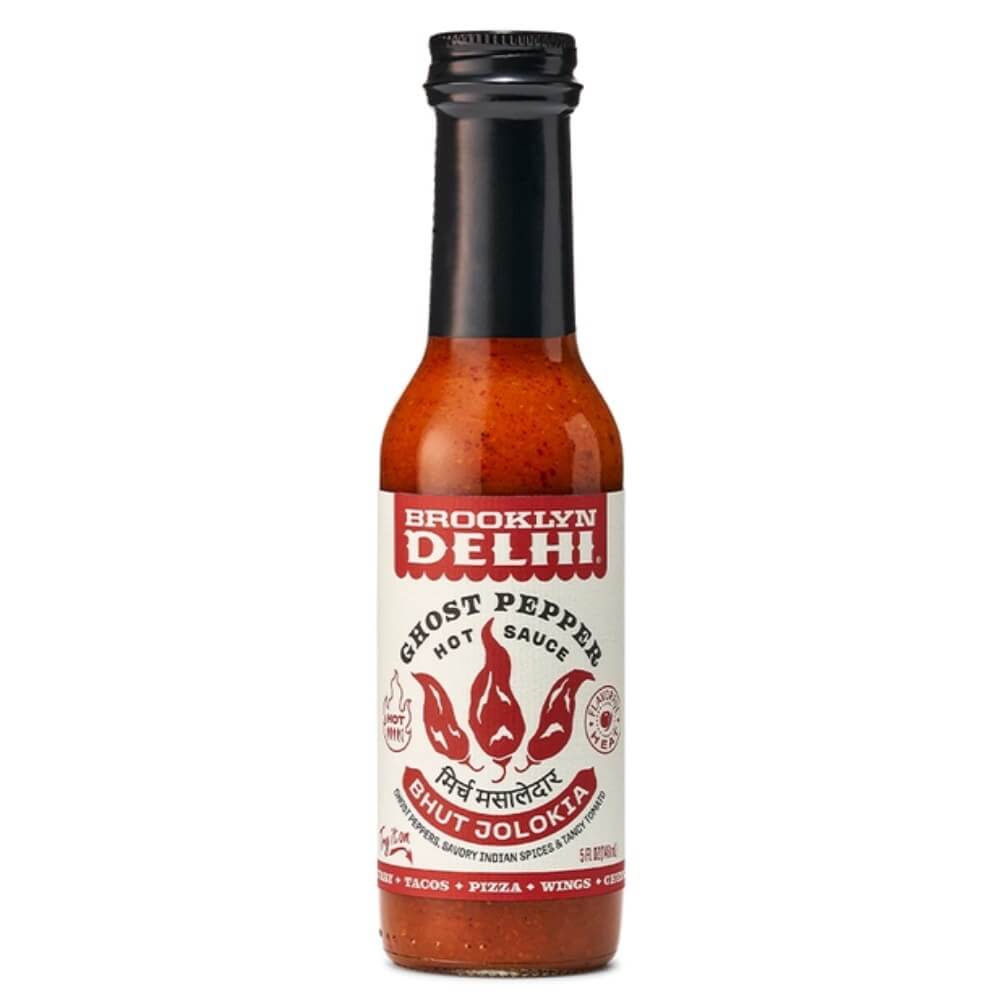 Brooklyn Delhi Ghost Pepper Hot Sauce