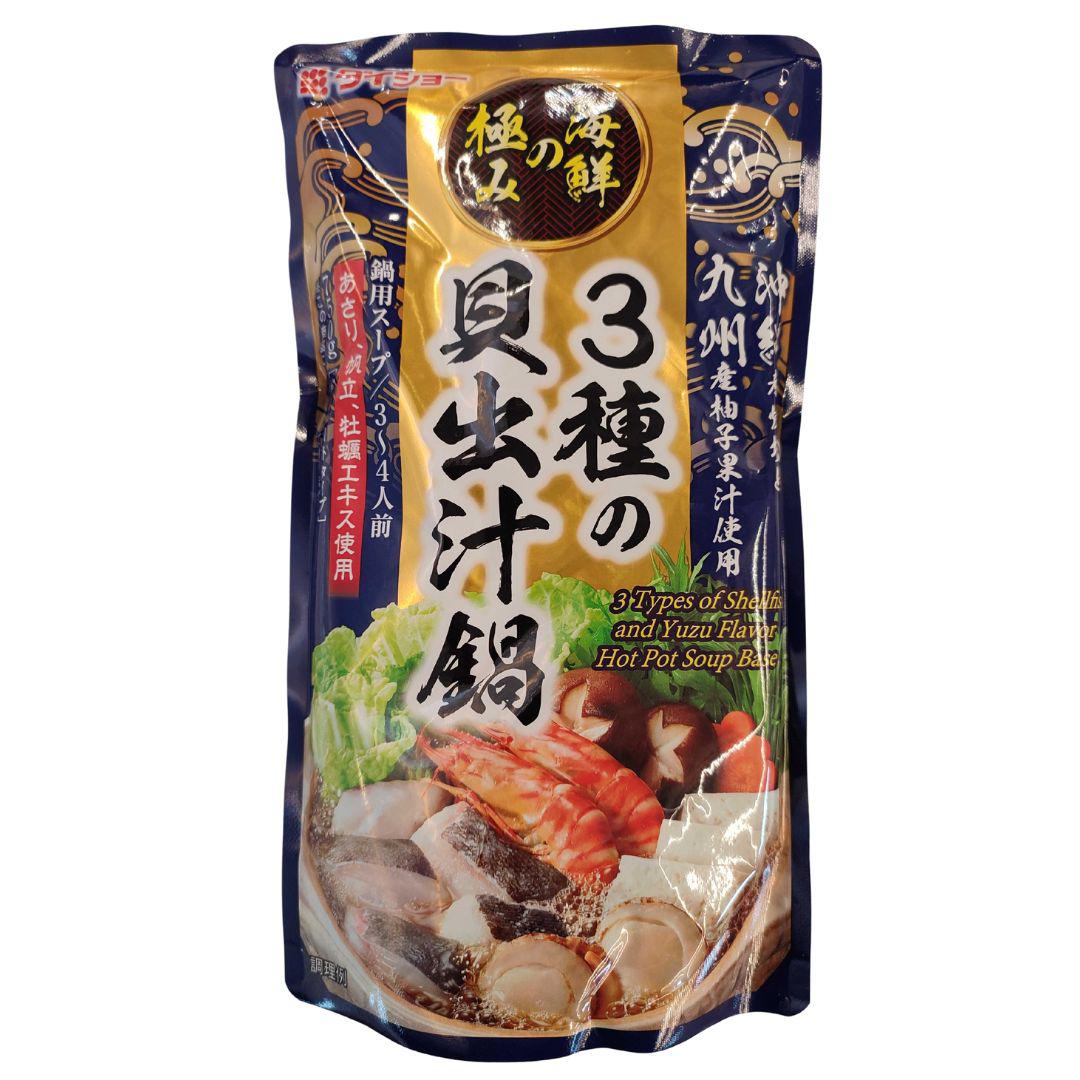 Daisho Nabe Hot Pot Soup Base, Seafood Soup Base
About this product
Daisho's traditional hot pot mix is an authentic Japanese seafood soup base for DIY meals with friends and family. An umami-rich blend of three types of shellfish helps maximize the tender juiciness of all the simmering meat and vegetables in your hot pot dish. A touch of yuzu adds a hint of refreshing citrus, making this soup base a great base for delicate meats!
More details
Shrimp, crab, soy, sesame, and seafood.
Water, clam extract, salt, scallop extract, high-fructose corn syrup, oyster extract, vegetable extract, citron juice, pepper, amino acid, flavor, xanthan gum.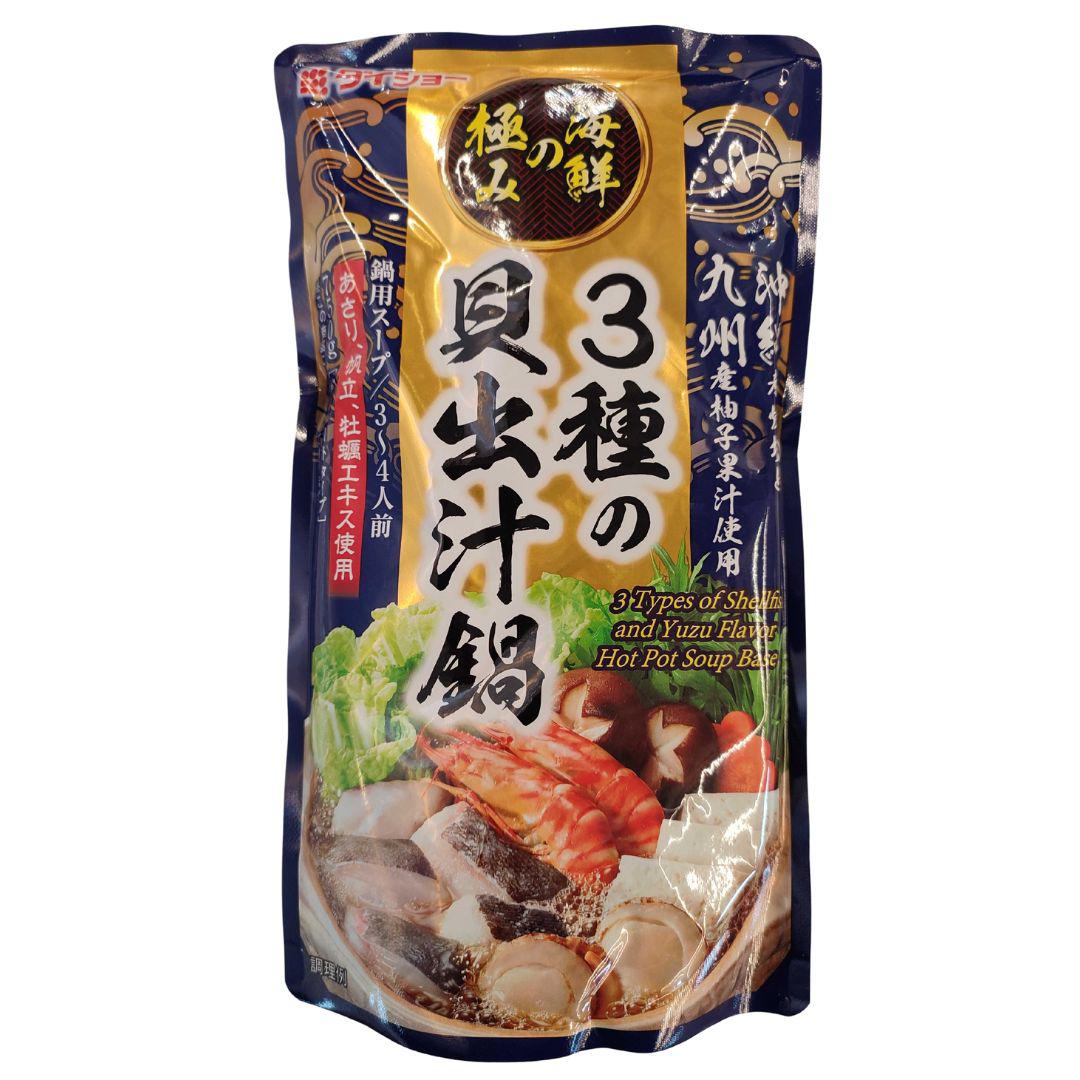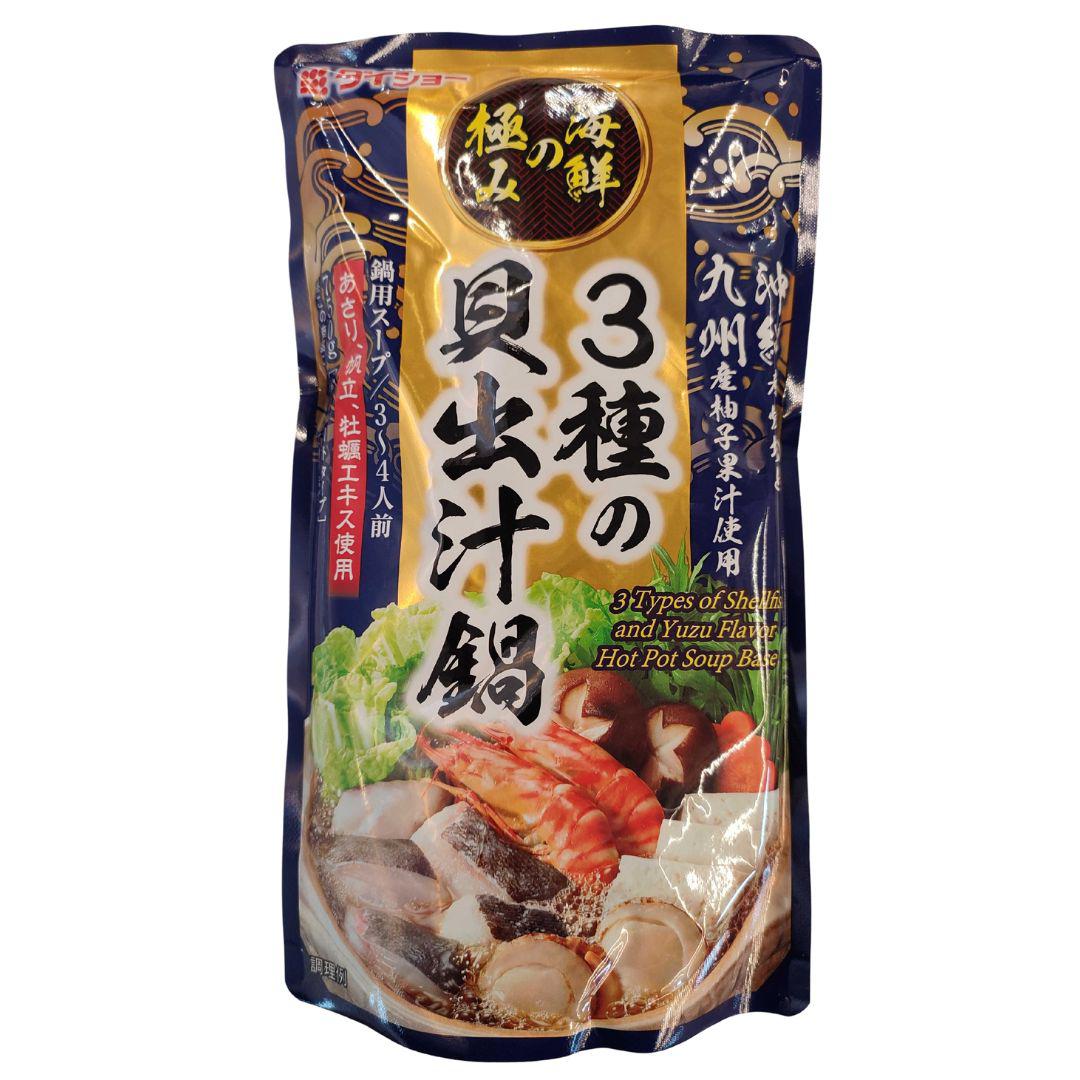 Daisho Nabe Hot Pot Soup Base, Seafood Soup Base