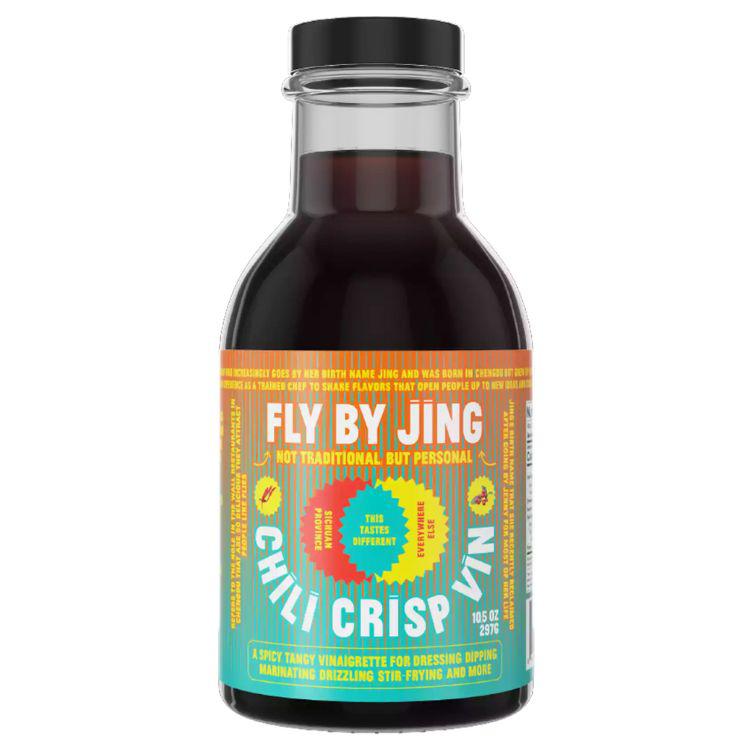 Fly by Jing Chili Crisp Vinaigrette
About this product
Fly by Jing's Chili Crisp Vinaigrette is an all-natural vinaigrette, crafted with scientific precision to create a perfectly balanced gustatory experience for an instant hit of deep flavor. Made with 10-year aged black vinegar, premium soy sauce, nutty sesame oil, and Fly by Jing's classic Sichuan Chili Crisp. Use it on salads, dumplings, noodles, marinades, or whatever you like to eat! All-natural, no preservatives, vegan.
More details
About the brand
Allergens
Ingredients
Wheat, soy, sesame.
Sichuan chili crisp (non gmo), rapeseed oil (non gmo), soybean oil, dried chili pepper, preserved black bean, garlic, sesame oil, salt, shallots, ginger, mushroom, powder sichuan, pepper, seaweed powder, spice, soy sauce, vinegar, sesame oil, white sugar.
Fly by Jing is founded by Jing, who drew inspiration from the powerful flavors of her hometown, Chengdu, especially from its famous fly restaurants— hole-in-the-wall eateries so good they attract diners like flies.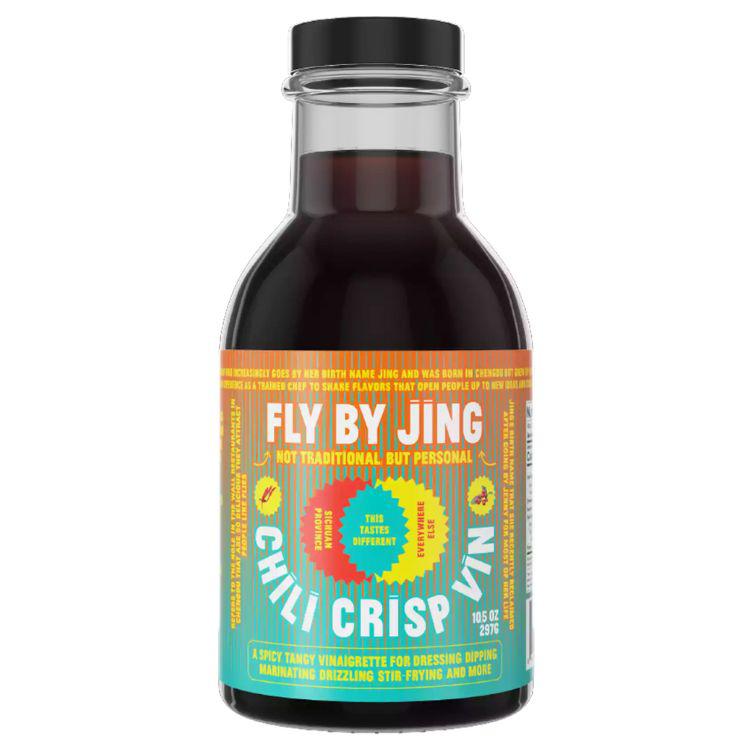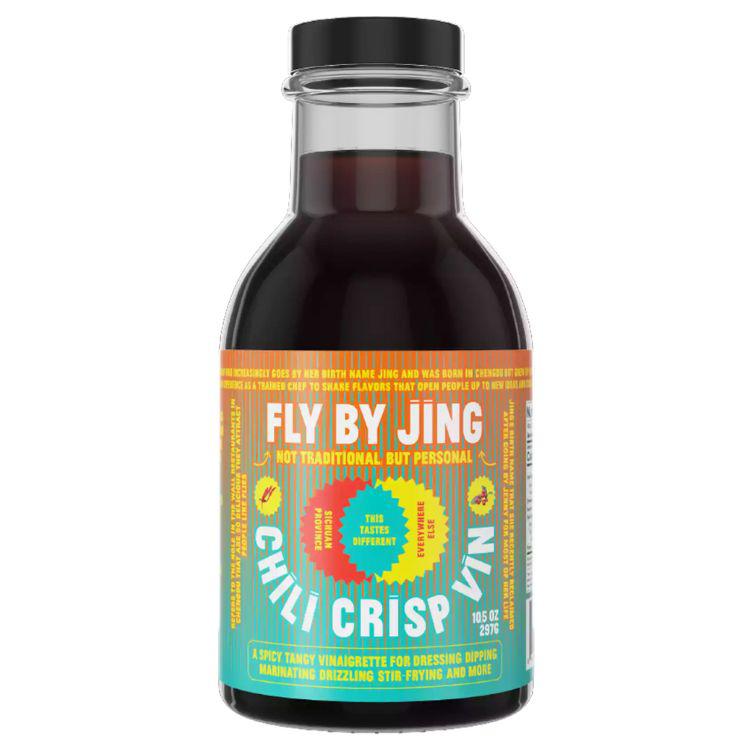 Fly by Jing Chili Crisp Vinaigrette