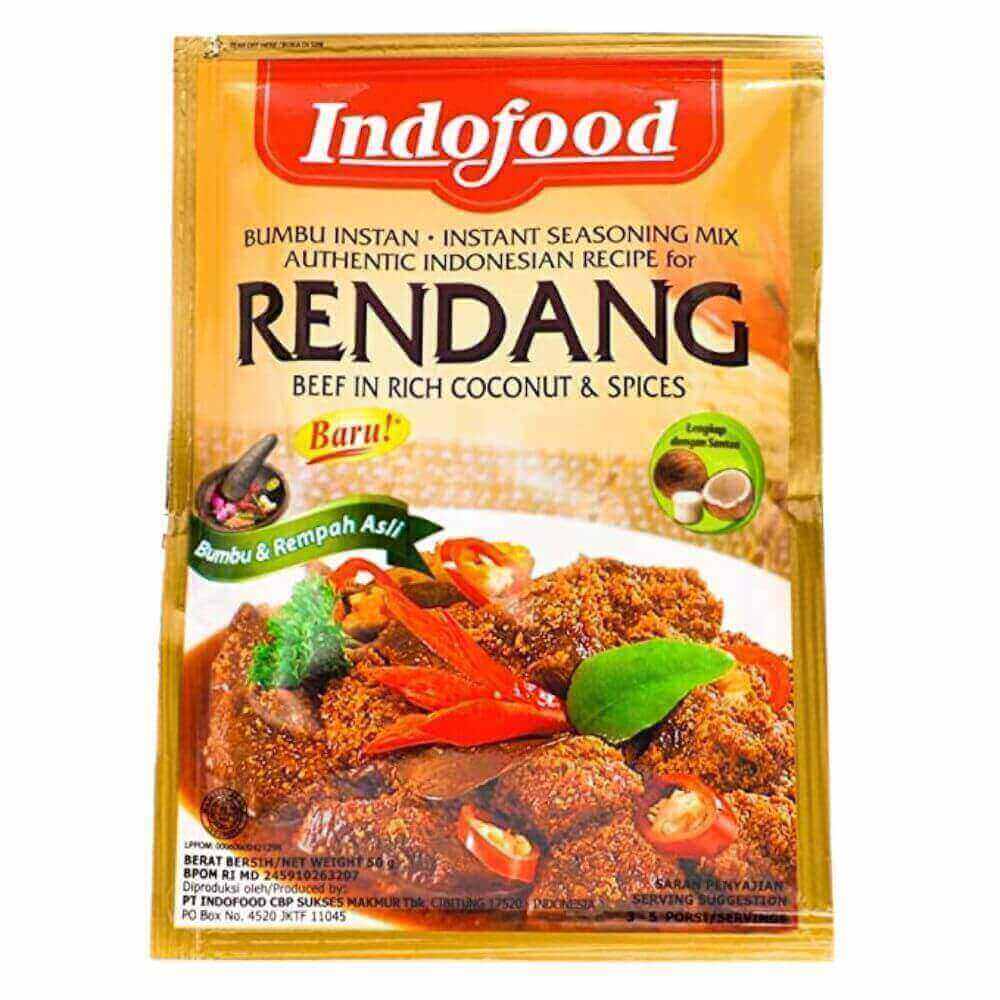 Indofood Rendang Seasoning Mix
About this product
Officially recognized as one of Indonesia's national dishes, Rendang is a rich meat dish that is cooked and braised in coconut milk and seasoned with a tasty herb and spice mixture.
Make this mouth-watering dish at home with Indofood's Rendang seasoning mix!
More details
Treenuts (candlenut).
Herbs & spices (shallot, galangal, garlic, candlenut), coconut milk, water, salt, chili, sugar, palm oil, flavor enhancers (monosodium glutamate, disodium inosinate & guanylate), lactic acid, color (caramel), acetic acid.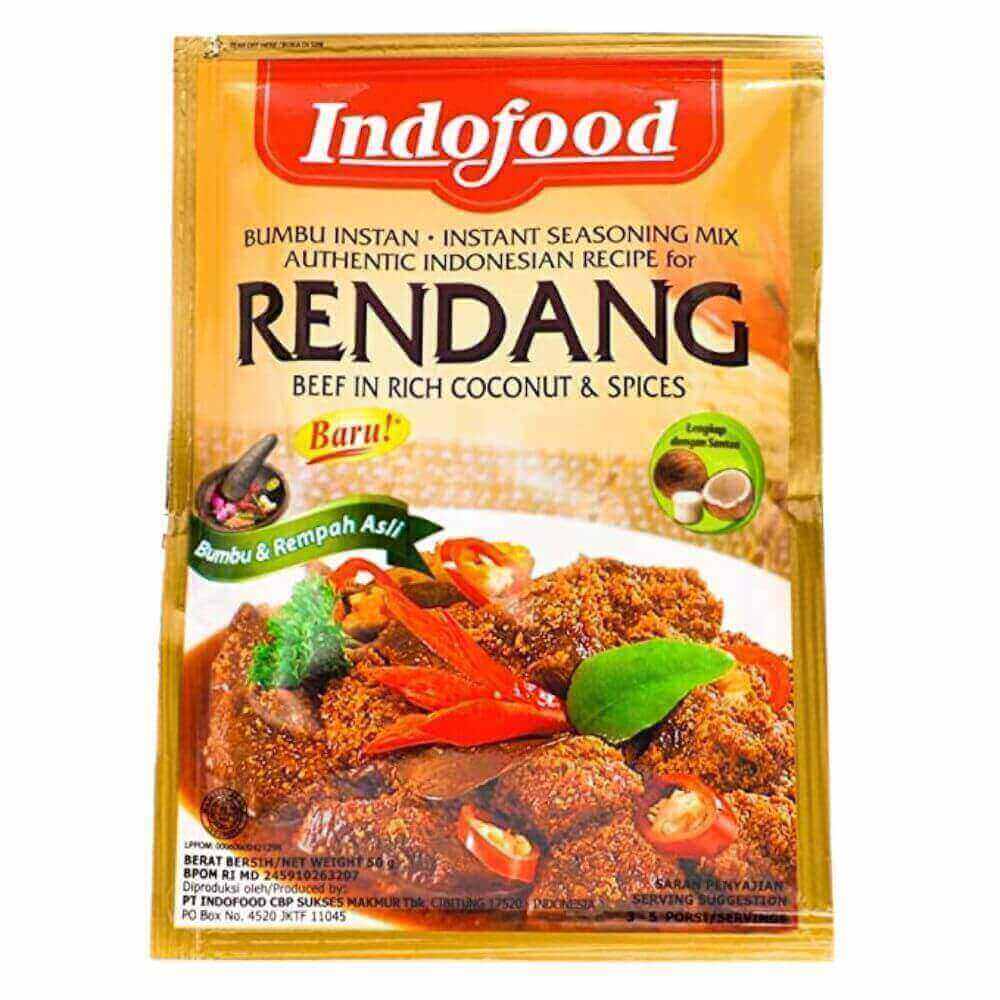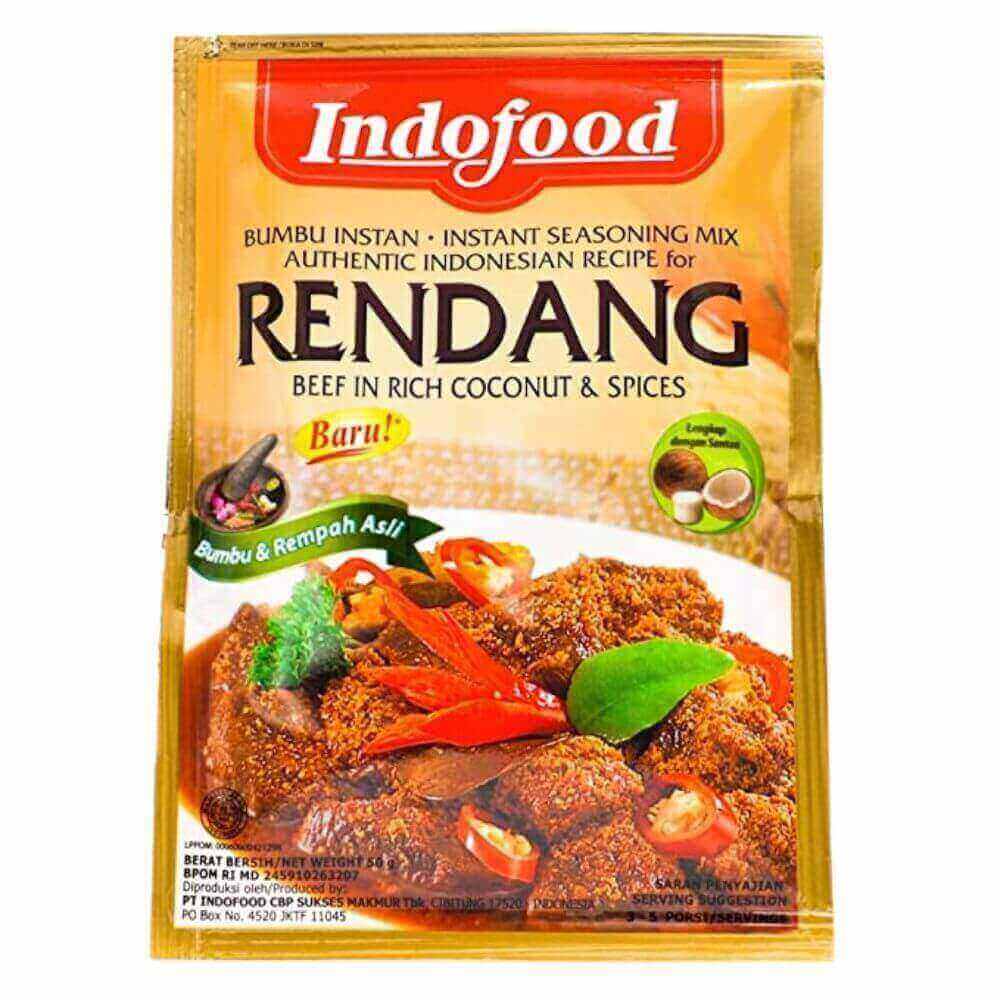 Indofood Rendang Seasoning Mix