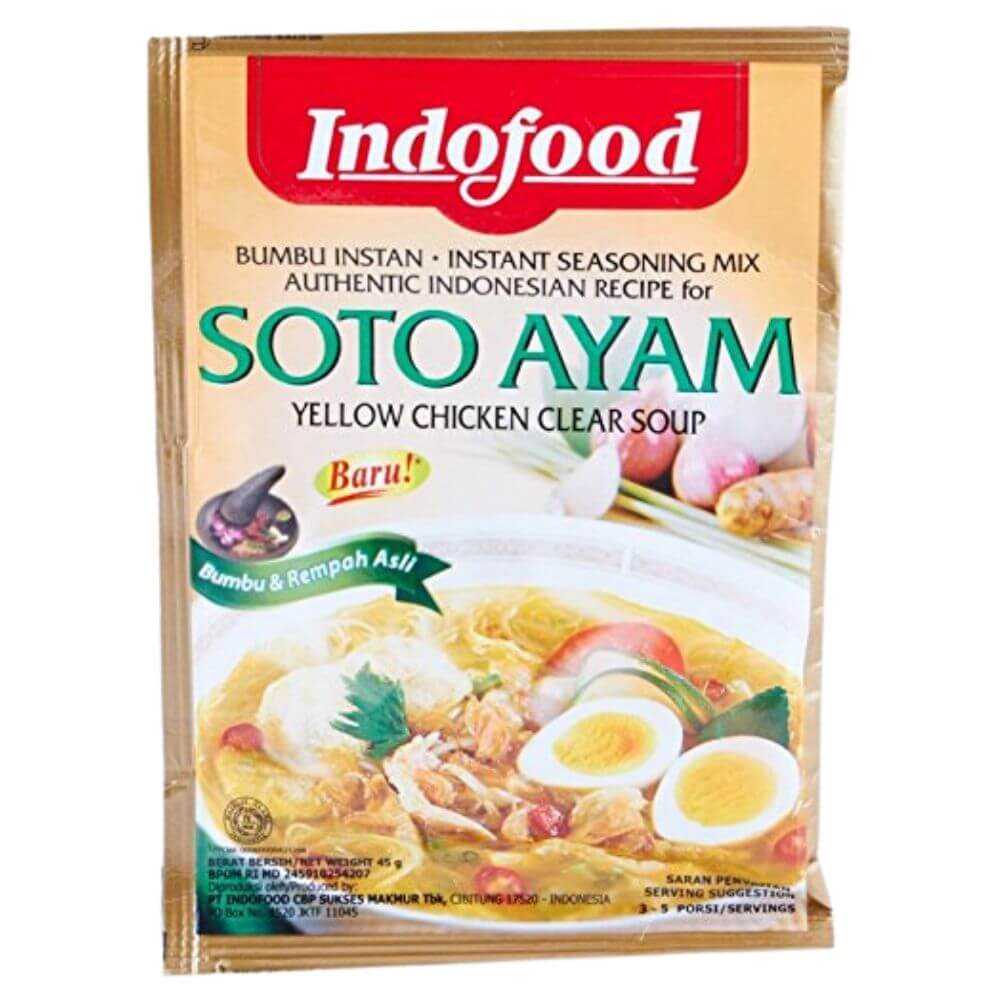 Indofood Soto Ayam Seasoning Mix
About this product
Soto Ayam, an Indonesian version of chicken soup, is traditionally made with turmeric and herbs and topped with vermicelli noodles, napa cabbage, and eggs. Use Indofood's Soto Ayam Seasoning to make this delicious dish easily at home!
More details
Treenuts (candlenut), egg.
Herbs & spices (garlic, candlenut, shallot, galangal), salt, water, flavor enhancers (monosodium glutamate, disodium inosinate & guanylate), palm oil, sugar, artificial chicken flavor (contains egg), lactic acid, tocopherol.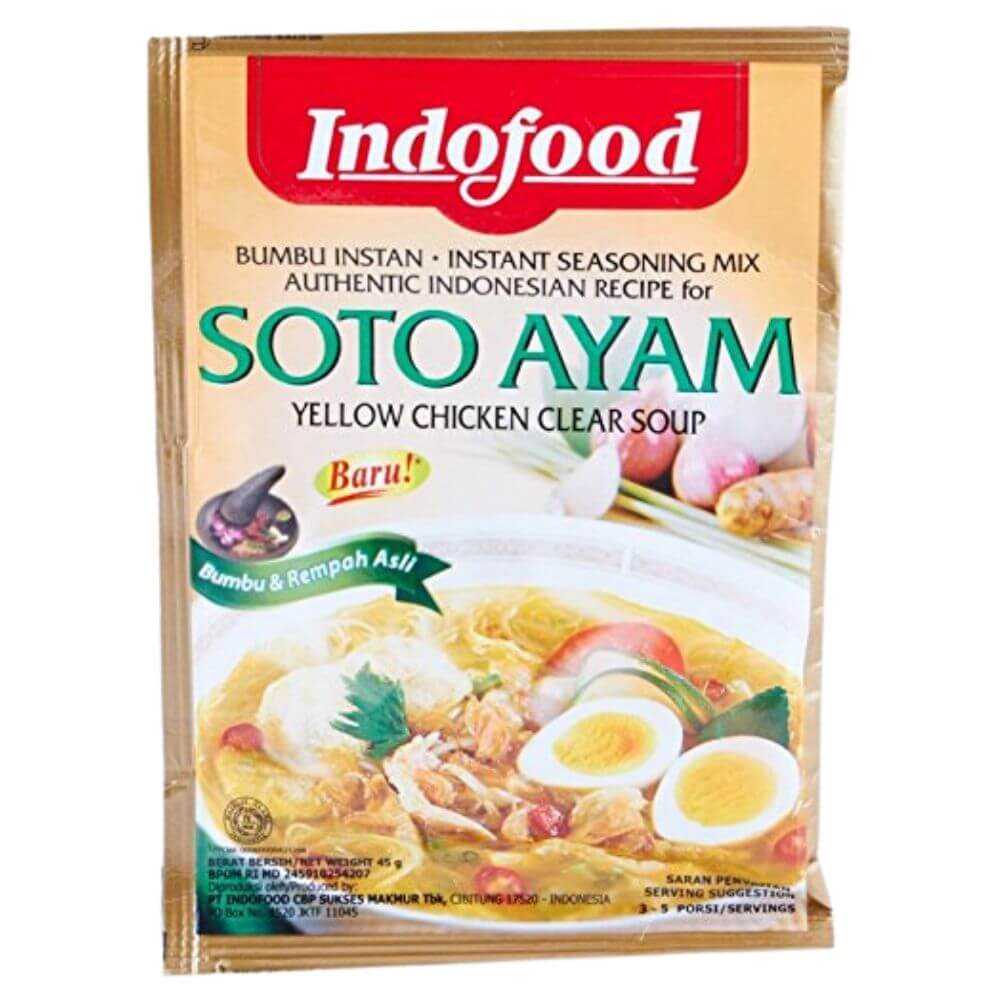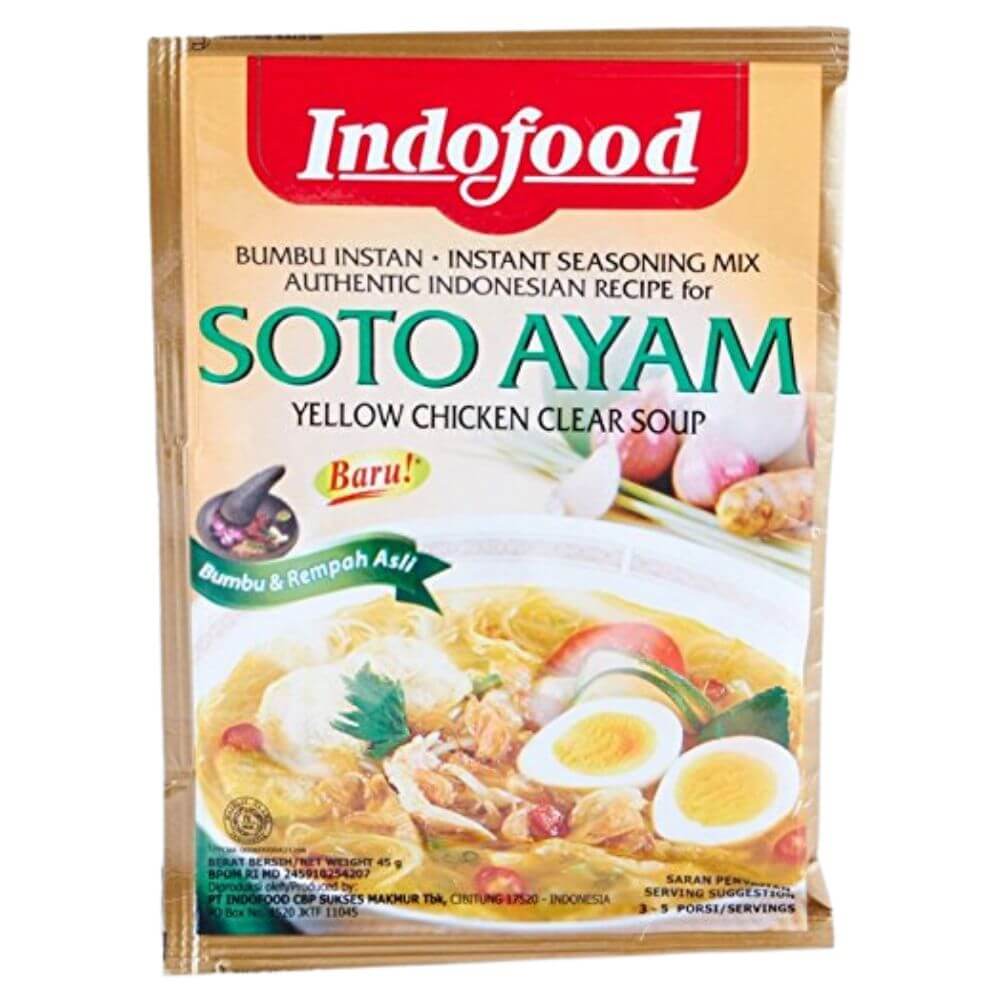 Indofood Soto Ayam Seasoning Mix