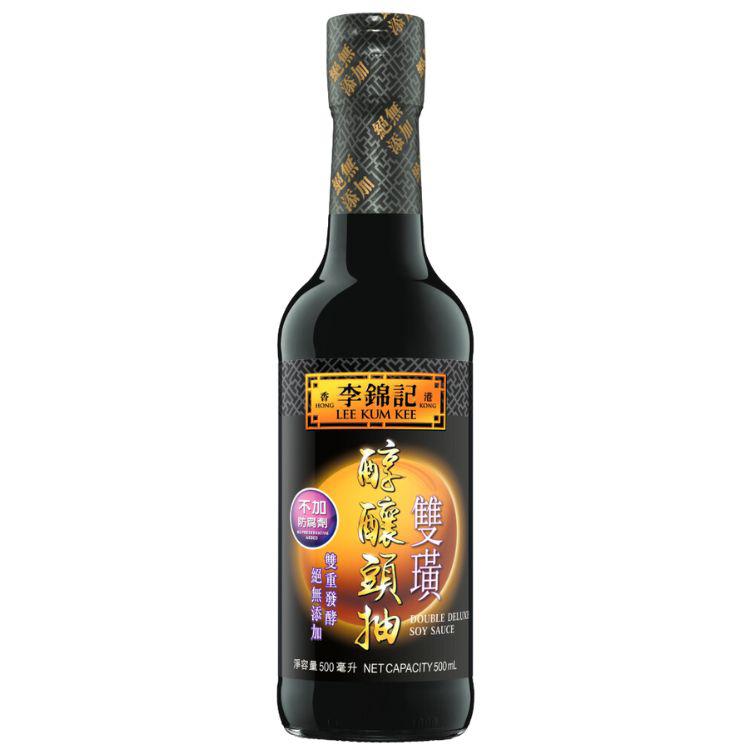 LKK Double Deluxe Soy Sauce
About this product
Lee Kum Kee Double Deluxe Soy Sauce is naturally brewed and double fermented according to ab ancient secret recipe. In the production process, soy sauce replaces the salt water in the regular process, soybeans are added, and then naturally fermented under sunlight for 3 to 6 months. The soy umami is doubled up via this double fermentation process.
With absolutely no added additives, crystal clear and reddish brown color, scrumptious taste and the delectable aroma of soy, this great tradition lives on with Lee Kum Kee Double Deluxe Soy Sauce.
More details
About the brand
Allergens
Ingredients
Soybeans, wheat.
Water, salt, soybeans, sugar, wheat flour.
Lee Kum Kee was established in 1888 when its founder Mr. Lee Kum Sheung invented oyster sauce after accidentally overcooking a batch oysters, resulting in a fragrant and flavorful sauce. Lee Kum Kee now produces over 200 Chinese-style sauces and has become an international household name as well as a symbol of quality and trust.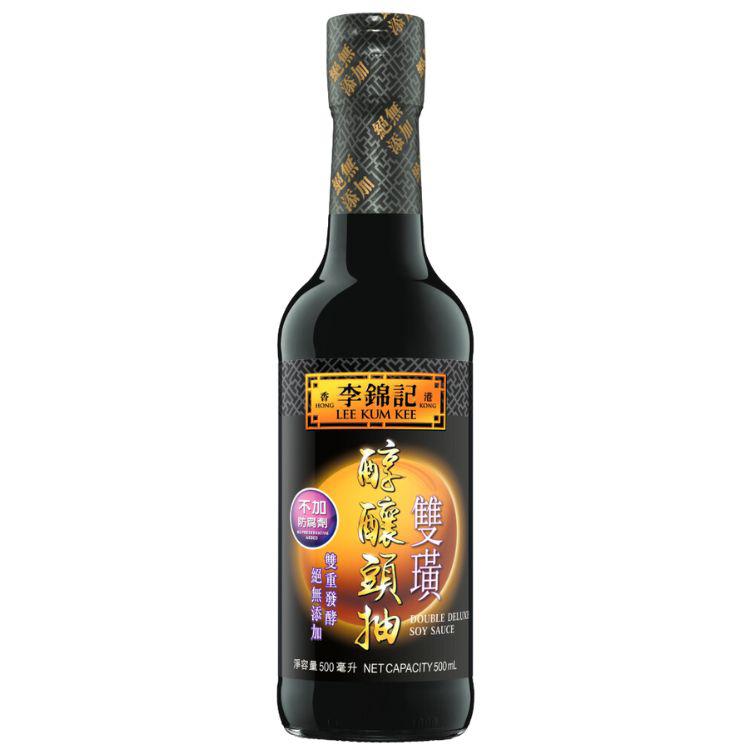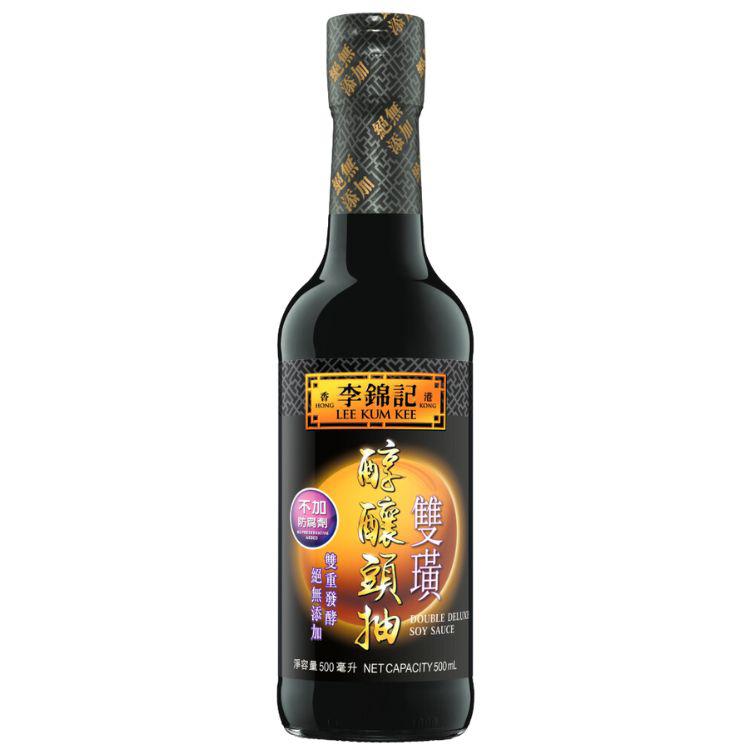 LKK Double Deluxe Soy Sauce