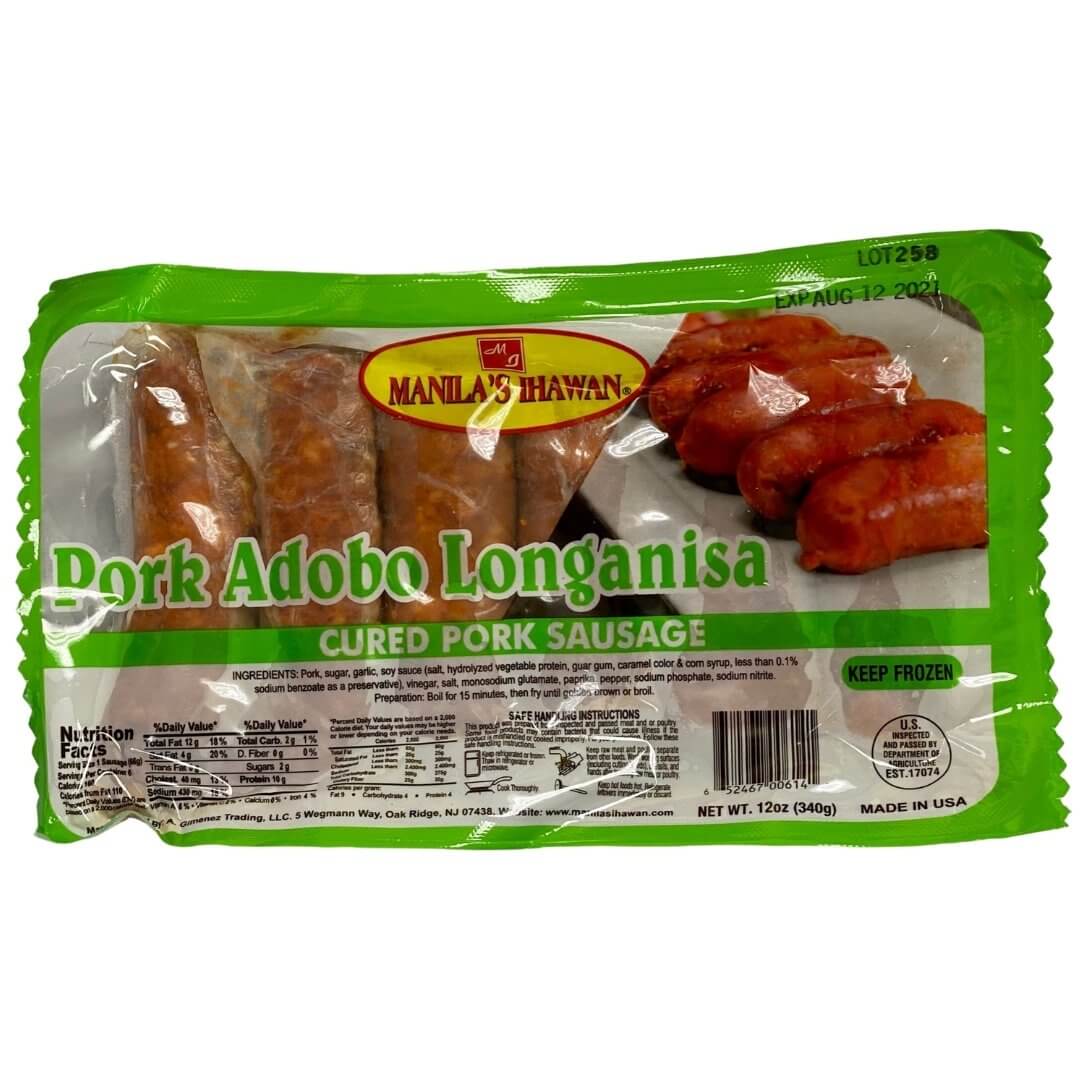 Manila's Ihawan Pork Adobo Longanisa
About this product
Longanisa is a Filipino sausage filled with spices that vary depending on the region. Longanisa can be sweet, salty, savory, or spicy, but always bursting with flavor. Manila's Ihawan Pork Adobo Longanisa is made with flavorful pork meat and pairs deliciously with eggs and rice for a filling breakfast.
How it ships:
Manila's Ihawan Pork Adobo Longanisa is vacuum-sealed for freshness. We safely package all our meats with eco-friendly insulation designed to keep your meat within the optimal temperature range for well over the time that it stays in transit.
We suggest that you refrigerate or freeze your meat as soon as it arrives, but no stress if you are not around; your box will stay cold until around midnight on the day it arrives.
Other Varieties
More details
Pork, sugar, garlic, soy sauce (salt, hydrolyzed vegetable protein, guar gum, caramel color, and corn syrup, less than 0.1% sodium benzoate as a preservative), vinegar, salt, monosodium glutamate, paprika, pepper, sodium phosphate, sodium nitrite.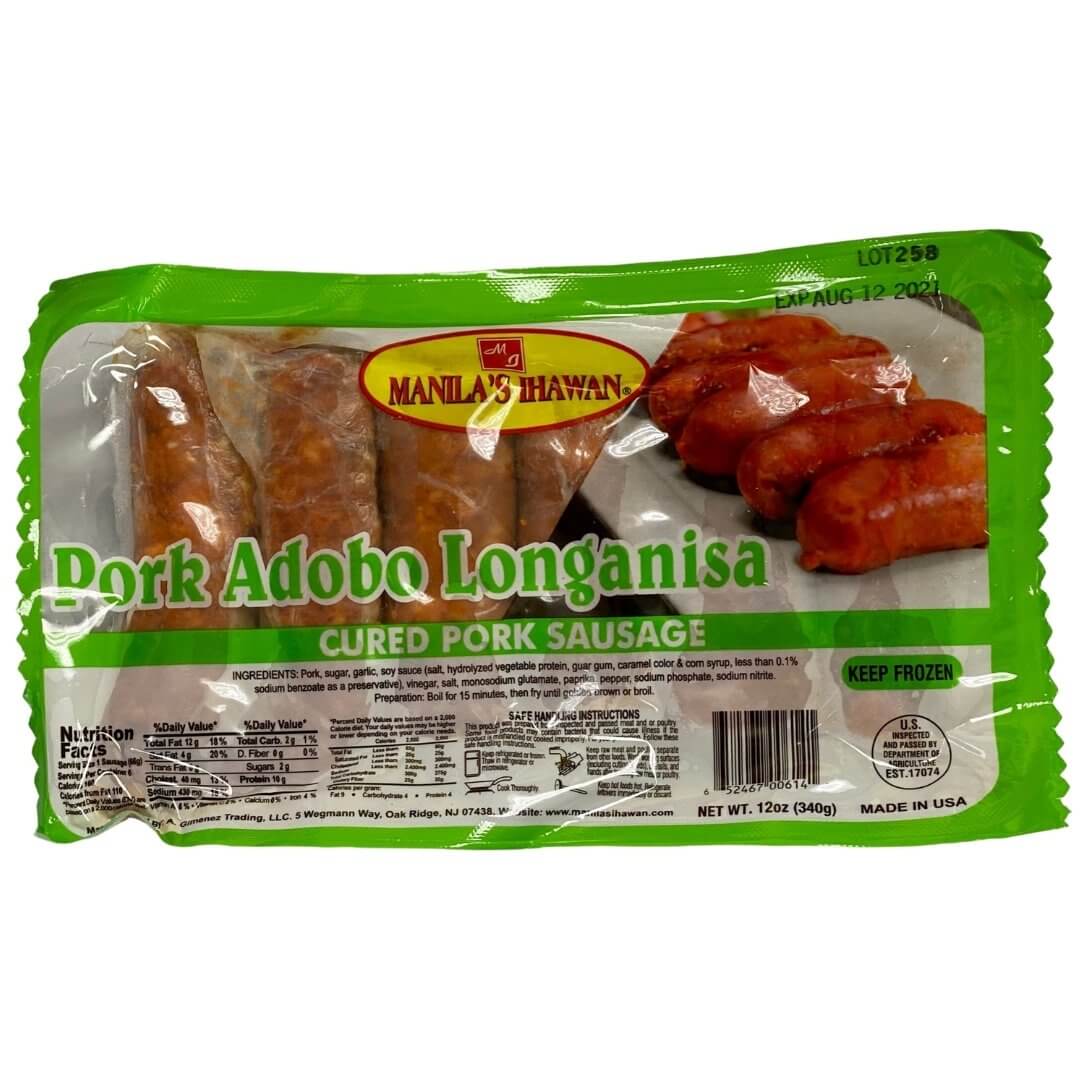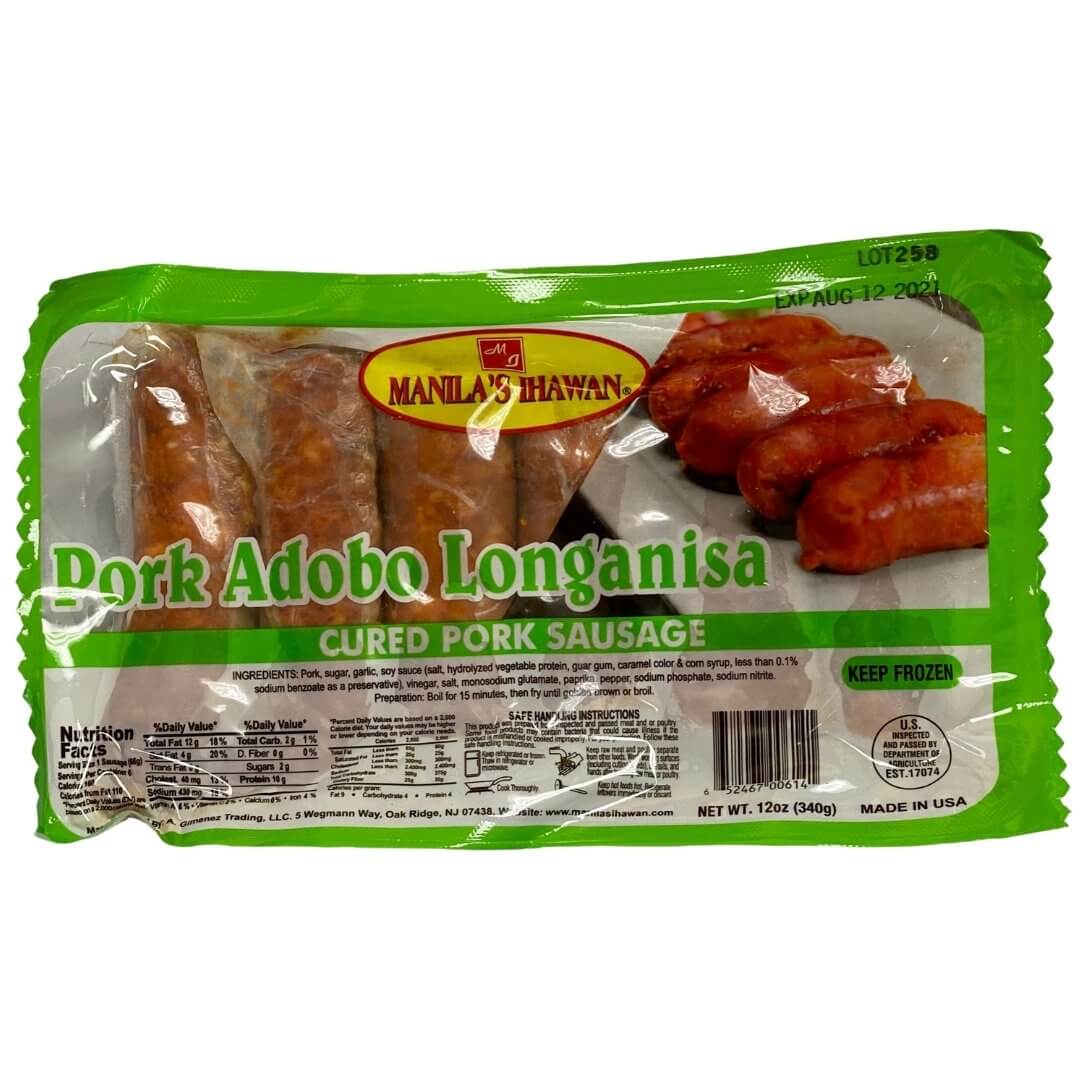 Manila's Ihawan Pork Adobo Longanisa