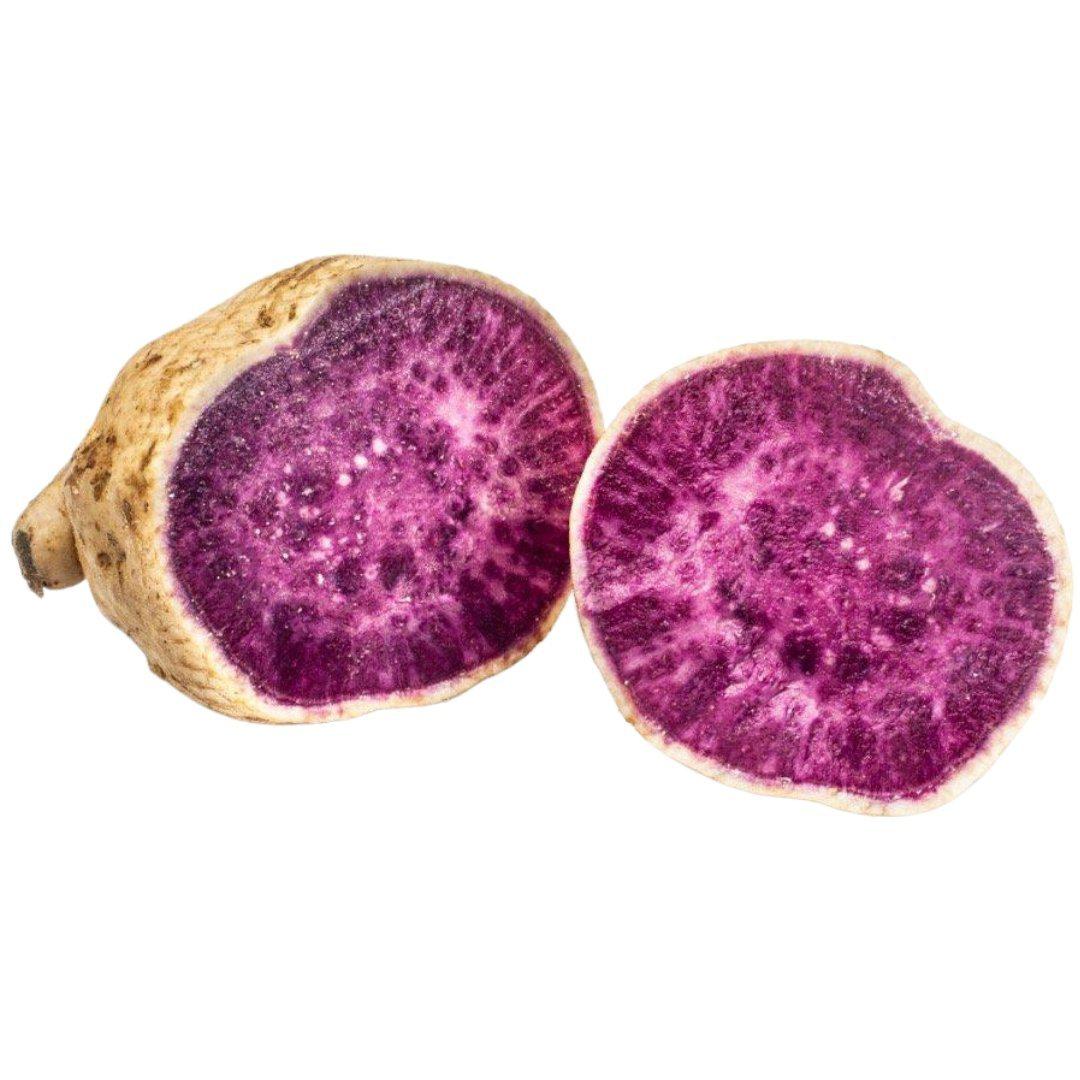 Okinawan Purple Sweet Potato (2 lb)
About this product
As seen in the viral Netflix docu-series Live to 100! These Okinawan Purple Sweet Potato has a vibrant purple flesh and thin light color skin and are packed with healthy antioxidants. They are typically eaten cooked like a potato in both sweet and savory dishes.
This is a variety grown in the United States.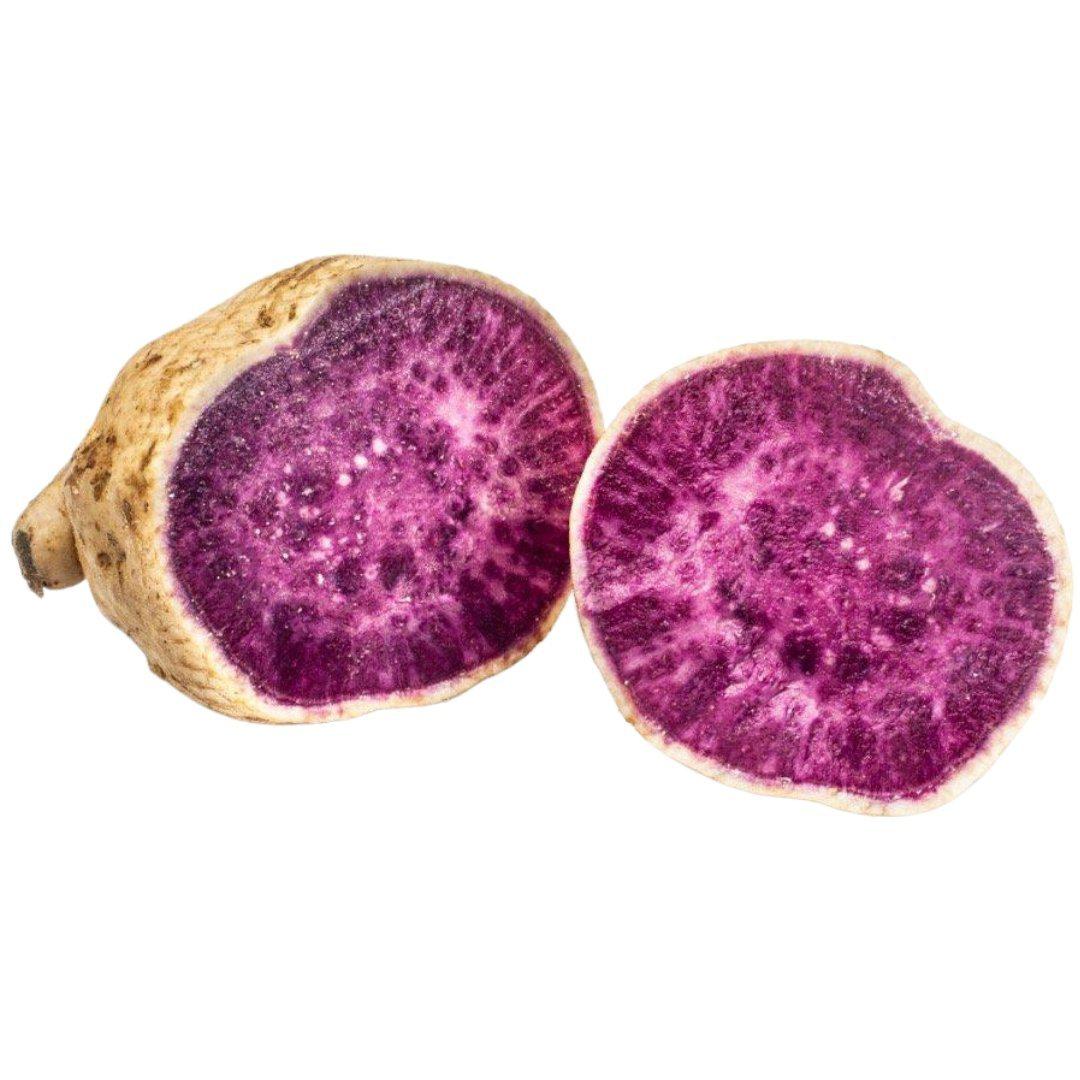 Total 5 star reviews: 7
Total 4 star reviews: 1
Total 3 star reviews: 0
Total 2 star reviews: 0
Total 1 star reviews: 0
hard to fine in my area

Happy to find a source for these--hard to find in my area. A bit pricey though.

Simply delicious

My mom boiled these and we ate some and they were definitely worth it.

Uniquely delicious

The Okinawa Purple Sweet Potatoes have a unique, flavorful taste that I find to be delicious. They are difficult to impossible for me to find locally. I found the price to be reasonable and much less expensive than ordering on Amazon. My grandson liked them a lot as well.

Try them!

I've been looking for these everywhere! They are delicious and also a "superfood" from one of the "Blue Zones," where people live the longest.

I think I'm in love....

I tried these on a lark because I had never heard of purple sweet potatoes. What a great find! They look like a long white potato, but once cooked, take on a deep purple hue and are more starchy than the average sweet potato.
Reviews Loaded
Reviews Added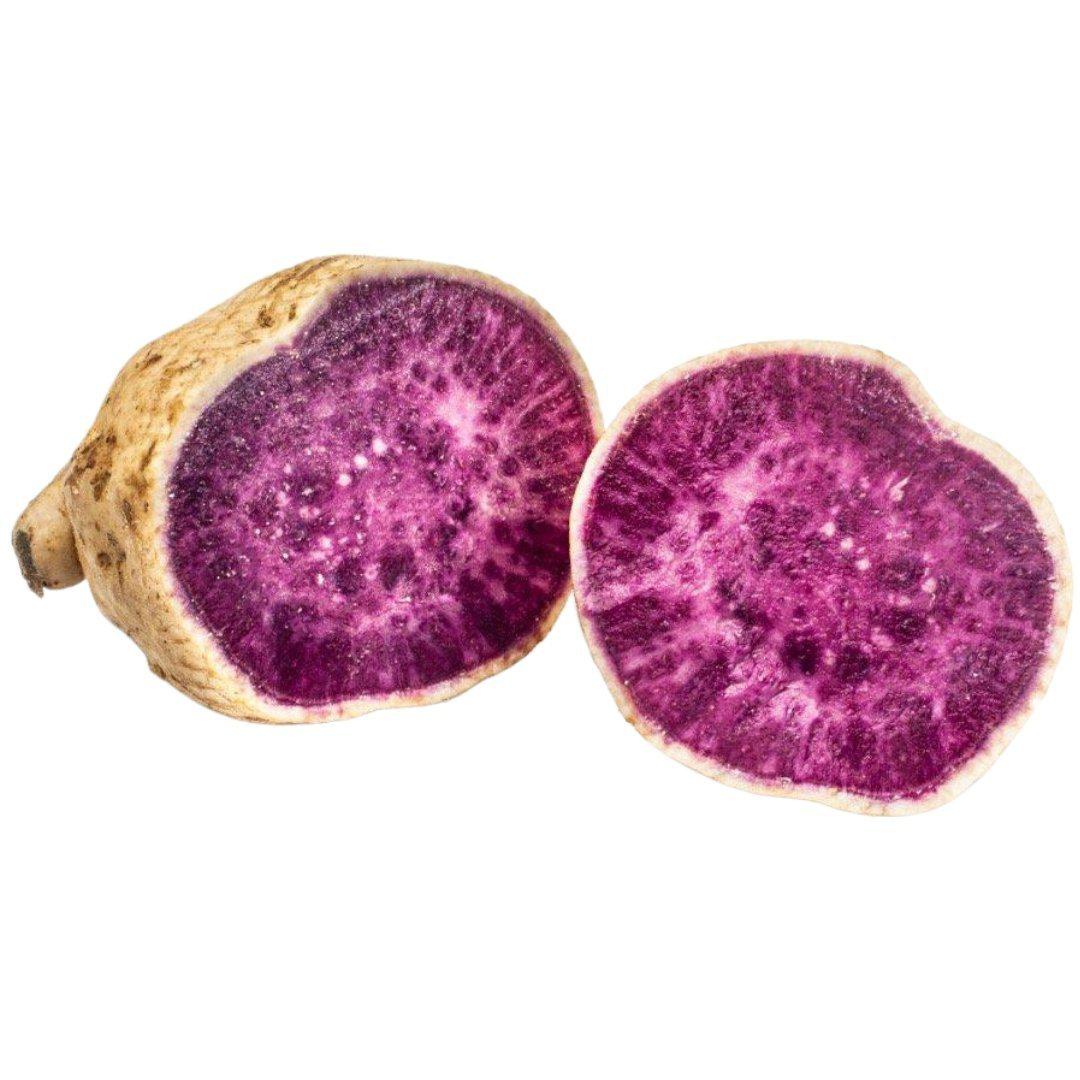 Okinawan Purple Sweet Potato (2 lb)