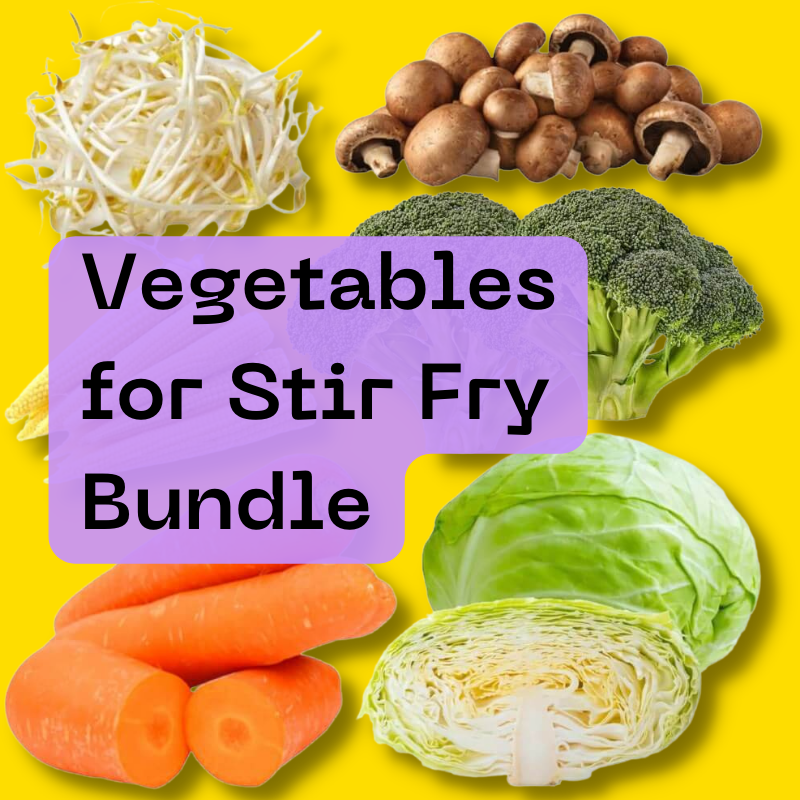 Vegetables for Stir Fry Bundle
$22.99
(
$31.84
)
|
6 varieties
About this product
Prepare to stir up a storm in your kitchen with our stir-fry veggie sensation! This delightful bundle includes a colorful mix of fresh and seasonal vegetables, destined to create a symphony of flavors in your wok. From the tender crunch of Taiwanese cabbage to flavorful baby bella mushroom, each veggie brings its own unique flair to the stir-fry party. Just add your favorite meat or tofu and a side of rice, dinner is ready in minutes! 
Large Carrots (2 lb)
Fresh Baby Corn (8 oz)
Baby Bella Mushroom (8 oz)
Organic Bean Sprouts (7 oz)
Jumbo Taiwanese Flat Cabbage (1 count)
Broccoli Crown, No Stem (1.7-2.0 lb)
Third and fourth images show serving suggestion.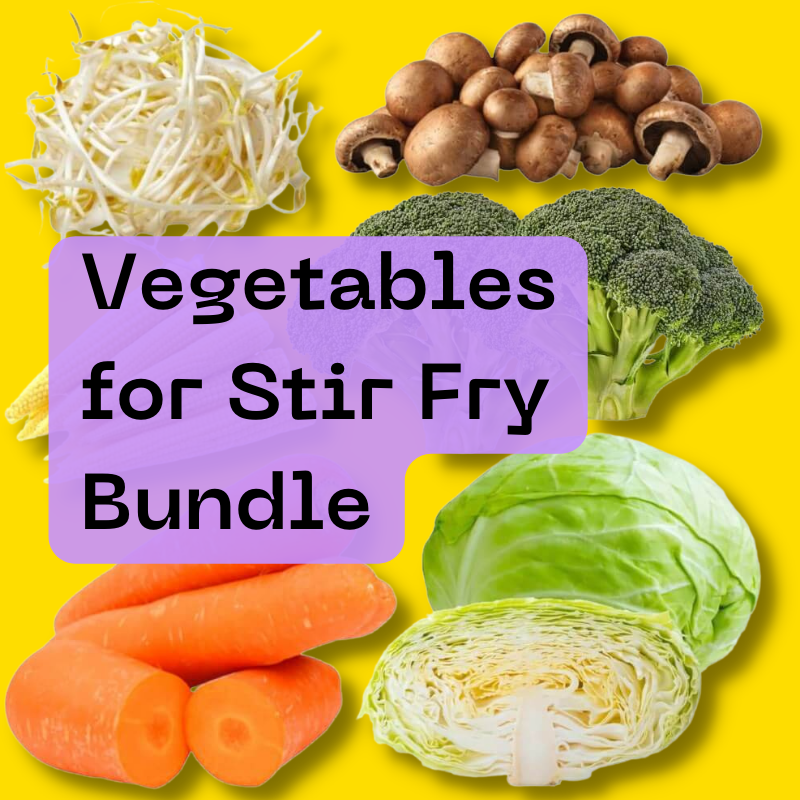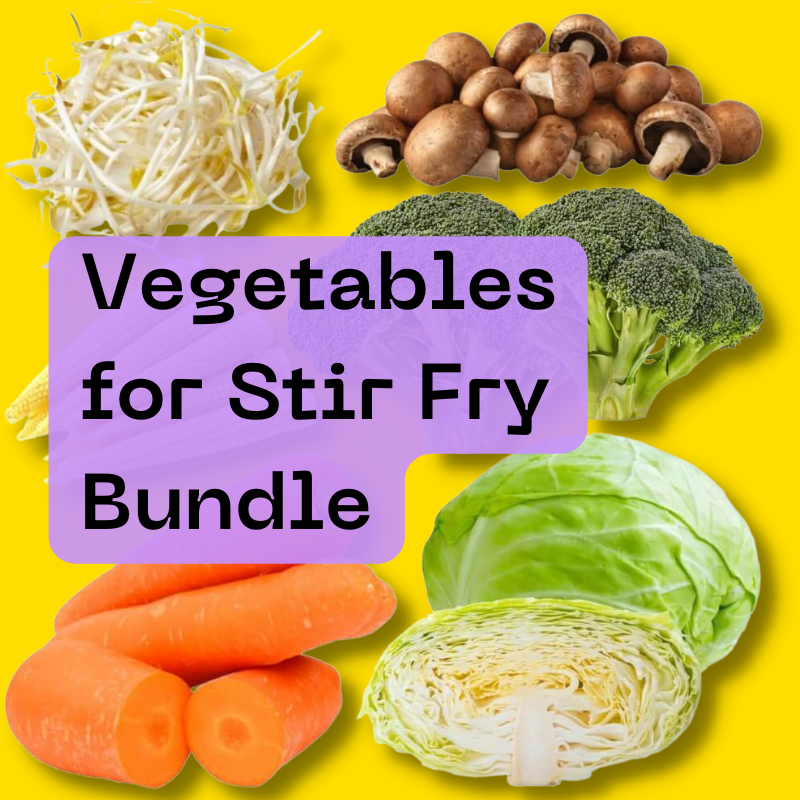 Vegetables for Stir Fry Bundle
$22.99
(
$31.84
)
|
6 varieties