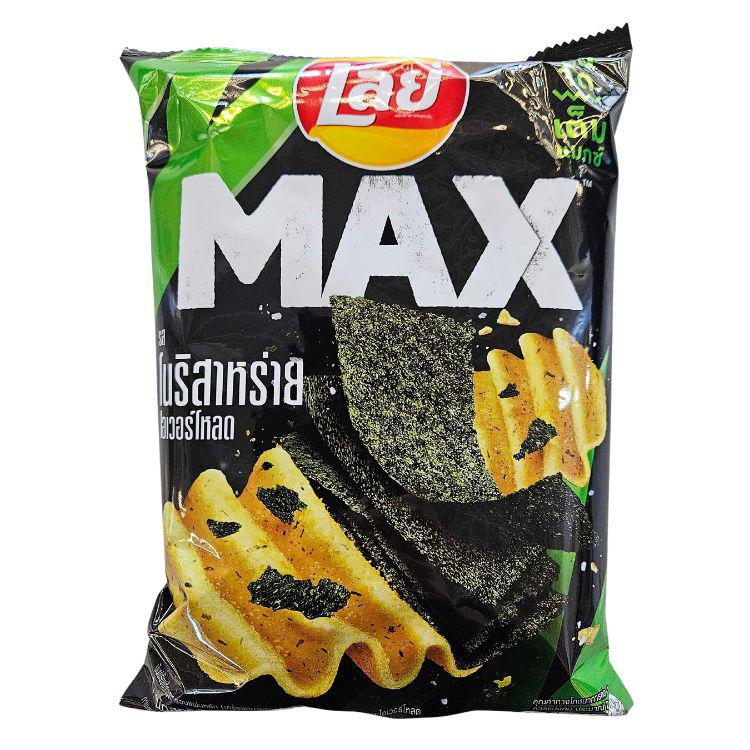 Lay's Potato Chips, Max Nori Seaweed Flavor
About this product
Lay's potato chips from around the world! An unexpected twist to the classic golden Lay's Potato Chips, this narrow ridged Max Nori Seaweed Flavor chip delivers a delicious seaweed taste with each bite. Try it today along with the other Lay's flavors we have!
Other Varieties
More details
Soybeans, fish, and sulfites.
Potatoes, vegetable oil (soybeans) seasonings (maltodextrin, monosodium glutamate, disodiums-ribonucleotides) silicon dioxide as anticaking agent, aspartame as sweetener, citric acid as acidity regulator, nitrogen as packaging gas natural flavor, nature identical flavor (fish), no preservatives, paprika oleoresin as color additives.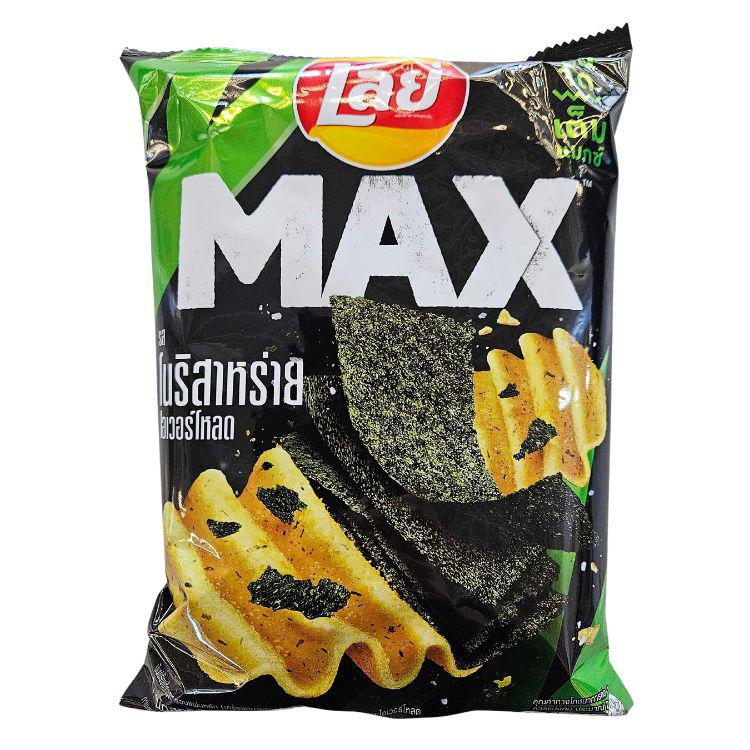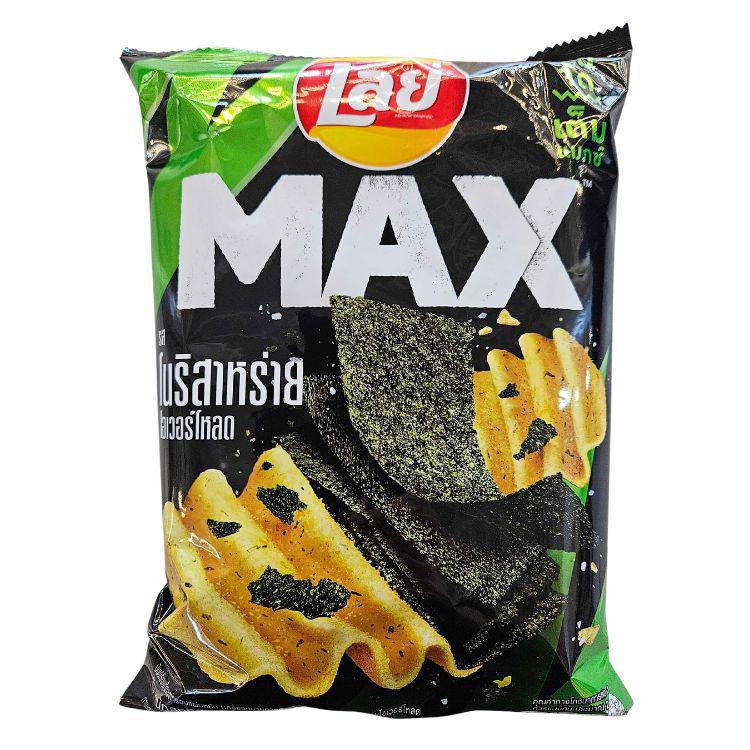 Lay's Potato Chips, Max Nori Seaweed Flavor